DC Comics is releasing an all new variation on their classic DC Bombshells Batwoman figure. The original was designed by Ant Lucia and sculpted by Tim Miller. The figure is based on the pin-up style posters from the 1940's and 50's. The new variation is in a striking red "away uniform" variant paint color. The statue measures the same 9-inch scale as the original version. Artist Ant Lucia had this to say about his version of Batwoman:
As a longtime DC fan, working on the DC Bombshells line and seeing how popular the designs have become has been a dream come true. I think this line is so unique. I love that we took these characters and showed them in a way that they have never been seen before. Batwoman's nostalgic design was one that the fans took to immediately, and that I would say seems to be one of the most popular in the cosplay community. The concept behind her was clever in its simplicity, and I love the strength and confidence she portrays in the design.
You can check out the figure below and bring it home for yourself in April 2019: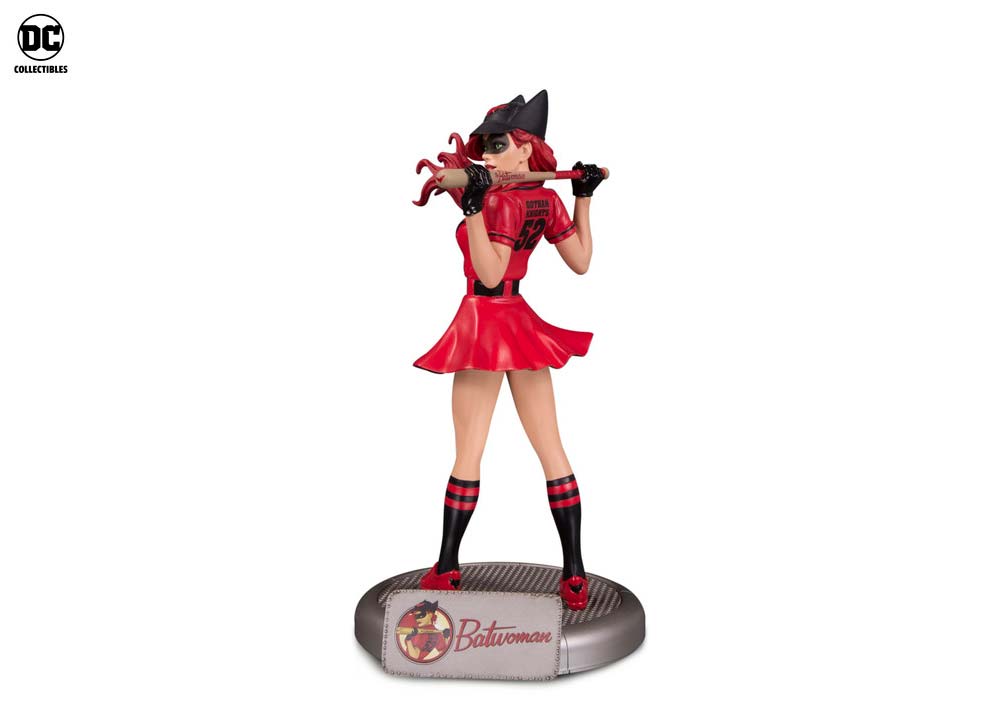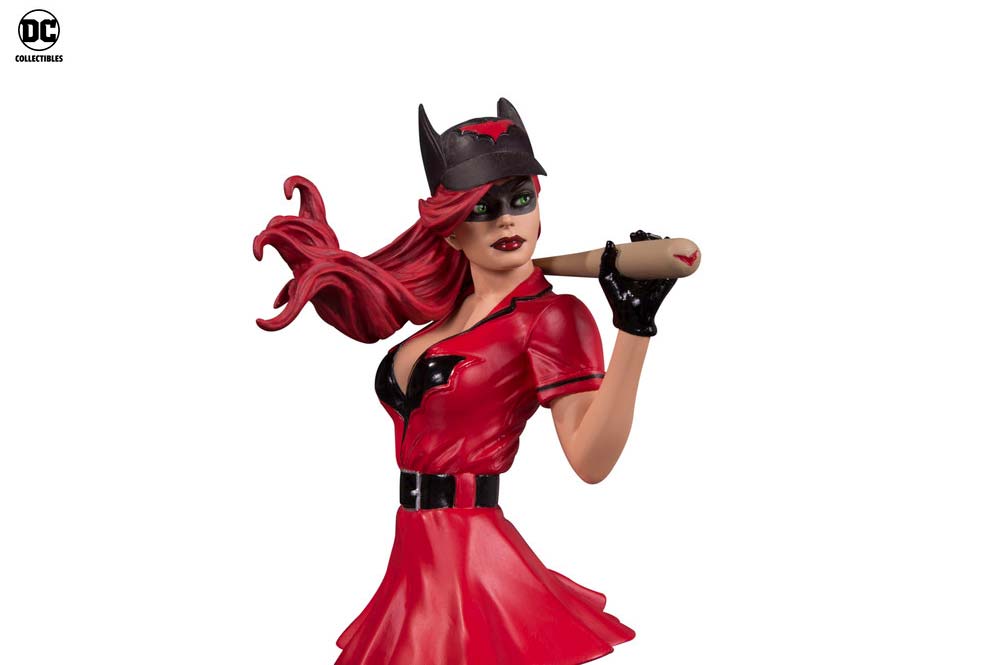 Let us know what you think of this variant figure in the comments below and in the forum!