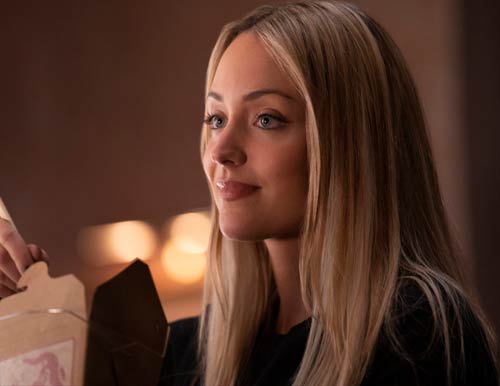 Title: Tell Me the Truth
Directed By: Michael Allowitz

Air Date: November 17th, 2019

Written By: Natalie Abrams & Caroline Dries

Official Description: LIES AND LOYALTY – Kate and Sophie must reconcile with their past as Kate questions just how much she can trust her former lover. Kate and Luke have an encounter with an old friend. Mary grapples with the fate of the Kane family as Catherine seeks Jacob's help. Alice and a new cohort are in on yet another nefarious plan, but her motives are more than they seem.
Reoccurring Cast: Sam Littlefield (Mouse)

Guest Stars: Christina Wolfe (Julia Pennyworth)

Special Notes: Julia Pennyworth is described as: "crafty and quick-witted British secret service agent. Julia shares a complicated past with Kate Kane, which impedes her mission as the two set sights on the same target."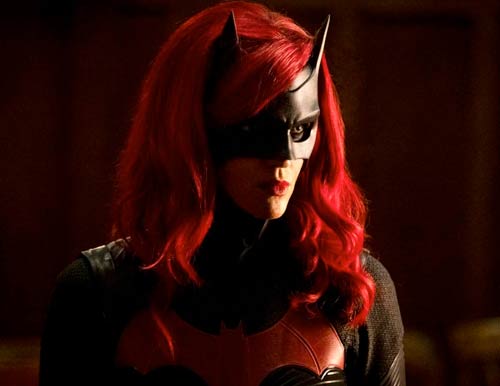 Title: I'll Be Judge, I'll Be Jury
Directed By: Scott Peters

Air Date: November 10th, 2019

Written By: James Stoteraux and Chad Fiveash

Official Description: NOTHING AS IT SEEMS – A disturbing death has Gotham reeling and the city reaches out for their new vigilante hero. Luke confides in Kate, while Sophie asks Jacob for a special assignment. Alice continues her nefarious plot against the Kanes, with Catherine being a conduit to part of her plan. Batwoman pays another visit to Mary.
Reoccurring Cast: Sam Littlefield (Mouse)

Guest Stars:

Special Notes: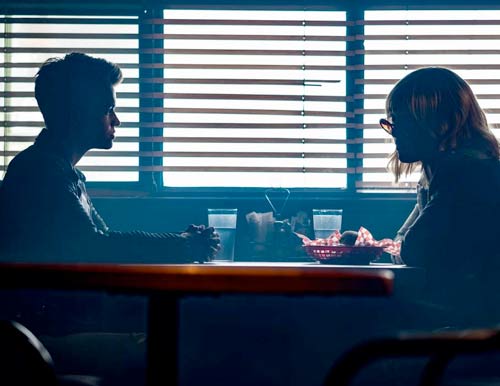 Title: Mine Is a Long and Sad Tale
Directed By: Carl Seaton

Air Date: November 3rd, 2019

Written By: Jerry Shandy and Ebony Gilbert

Official Description: BECOMING ALICE – Alice takes Kate down the sad, winding road of her life in the days after the accident as Jacob and Sophie attempt to track them. Mary has an argument with Catherine which sends her looking for Kate at Wayne Tower, but instead she becomes unwelcome company for Luke.
Reoccurring Cast:

Guest Stars:

Special Notes: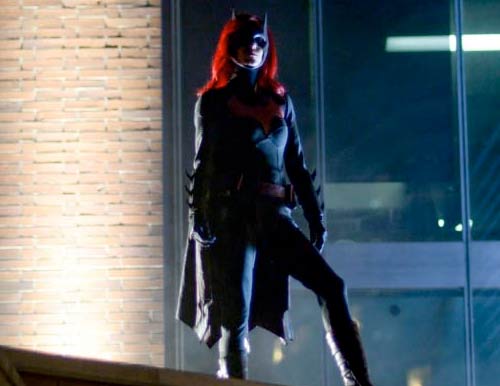 Title: Who Are You

Directed By: Holly Dale

Air Date: October 27th, 2019

Written By: Nancy Kiu and Denise Harkavy
Official Description: ALL THAT GLITTERS – A new villain with an eye for all things that sparkle drops in on the city. Kate attempts to find a balance between her personal life and her new role as Gotham's guardian. Catherine has an uncomfortable encounter with Alice who always seems to be one step ahead of the Kane family. Batwoman pays fangirl Mary a visit to ask for a favor. Meanwhile, Jacob and Sophie try to piece together who was after their prisoner. Luke continues to finetune Batwoman's arsenal of weapons as the pair track their unwelcome visitor and discover she has more sinister plans than snatching shiny objects.
Reoccurring Cast: Sam Littlefield (Mouse)

Guest Stars: Rachel Matthews (Magpie)

Special Notes: Expect to see Magpie in this episode.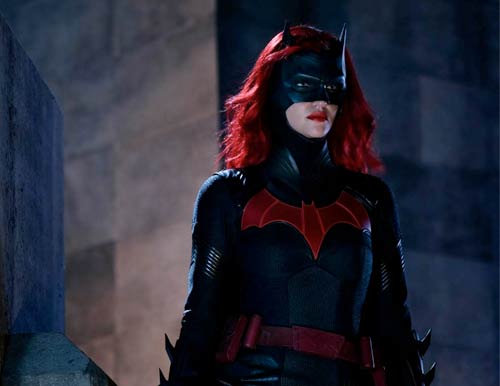 Title: Down Down Down

Directed By: Dermott Downs

Air Date: October 20th, 2019

Written By: Holly Henderson and Don Whitehead

Official Description: GOODBYE TO THE BAT - As the city waits impatiently for another visit from who they think is Batman, Alice continues to taunt Kate with a secret but also sets her sights on Jacob and Catherine. Kate is visited by Tommy Elliot, a childhood friend of her cousin who has finally realized his lifelong dream of being wealthier than Bruce Wayne and throws a party so all of Gotham can celebrate his success. Mary (Nicole Kang) gets an unexpected new bestie when Sophie is assigned to protect her. Luke and Kate work together to uncover who may have taken a valuable weapon from Batman's arsenal. And as Batwoman faces a new enemy, Kate realizes she must either walk away from her new role or fully embrace the mantle as Gotham's new hope.
Reoccurring Cast:

Guest Stars: Gabriel Mann (Tommy Elliot)

Special Notes: Tommy Elliot rumored to make his debut in this episode. A few new test dialogues discovered for who we believe to be Tommy's Father. Additionally we have a possible new character "Reagan". She may not be named Reagan and might appear in a different episode but here is some test dialogue in scene 3 & 4.

Scene 1:
Cartwright: Didn't I say no TV? Timmy? No, I'm afraid you can't do that. Don't you understand? Socialization is essential to one's development. It's as important as food, water, and shelter. It allows one to develop a sense of self. A sense of purpose.
Janie: Let me go.
Cartwright: Unfortunately my dear son was not given the opportunity to develop a sense of self, a sense of purpose, because the world made him an outcast Marta...called him a monster, but then you came along Janie. He's waited so very long for a friend, but unfortunately what my son Timmy doesn't realize is that you're not a friend. You're a toy.
Janie: Please! Please let me go.
Cartwright: And when not played with? Toys are to be locked away.
---
Scene 2:
Cartwright: I extend my my deepest, sincere- most sincere apologies! It was an insensitive prank...on my son.
Detective: Your son?
Cartwright: Yes. Timmy! He has this ability, I guess you'd call it, for mimicry. I mean, normally it's all in good fun but-
Detective: Where is he? I'd like to see him.
Cartwright: Oh, Timmy? Well, you...he really doesn't like strangers.
Detective: I want to see him. Now.
Cartwright: Timmy! Would you come here please?
*Son appears.*
Cartwright: Yes. Now you see why, but appearances are just a mere facade, or they ought to be. It's what lies underneath the mask. That matters the most. *laughs nervously* So...Timmy, show the men what you did. Please.
---
Scene 3:
Kate: Tonic and lime.
Reagan: Where is she?
Kate: Excuse me?
Reagan: Your ex. Whenever I'm at a party with a former flame, I stay sober, too. Too much tequila and I end up pouring my heart out or on the dance floor. Either way, it's not pretty. Though I could make an exception... My bad. All these absinthe fumes, that and my gaydar.
Kate: You're not wrong. That guy just rubs me the wrong way.
Reagan: Because he sucks. His company bought out my entire apartment complex. Then he jacked the rent to scare us all the way just so we could build another one of those phallic condo complexes.
Kate: He does suck.
Reagan: It's okay. Some friends are letting me couch surf. Considering going pro.
---
Scene 4:

Reagan: There you are! Are you okay?
Casey: Yeah, crazy night.
Reagan: I was freaking out! You disappeared. I tried calling you like a million-
Casey: I'm sorry. I must have been in a dead zone.
Reagan: Right. Right. So here's why this is tragic. I like you. You're funny, and you're cool, and you don't really seem to give a shit about the fact that you have literally more money than anyone I've ever met. But that's not really enough.
Casey: Reagan, I'm sorry. I just-
Reagan: I'm not a needy person, Casey, but if I'm going to be putting the effort of "Mrs. Spin-class-rearrange-your-work shift"...I mean, Jesus, you got me eating carbs. A little attention would be nice.
Casey: I'm sorry.
Reagan: Me, too. See you Casey.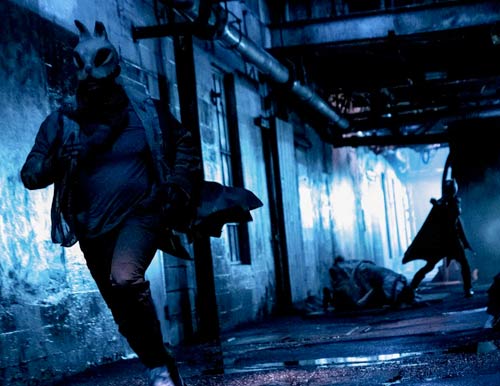 Title: The Rabbit Hole

Directed By: Marcos Siega

Air Date: October 13th, 2019

Written By: Caroline Dries

Official Description: LEGACY – Back in Gotham, battling Alice and the Wonderland Gang from the shadows, Kate Kane continues to be haunted by the events surrounding her sister's death 15 years earlier. While the city holds on to hope that Batman has returned, Jacob Kane and the Crows up the stakes trying to take down the villainous crew. Kate continues to look to Bruce Wayne's legacy for guidance as Luke Fox inadvertently gets pulled into Batwoman's vigilante heroics. Sophie and Kate are forced to team up, while Mary finds herself in Alice's crosshairs.
Reoccurring Cast:

Guest Stars:

Special Notes:
Title: Pilot

Directed By: Marcos Siega

Air Date: October 6th, 2019

Written By: Caroline Dries

Official Description: SERIES PREMIERE – Kate Kane (Ruby Rose) never planned to be Gotham's new vigilante. Gotham is a city in despair, the Gotham City Police Department have been overrun and outgunned by criminal gangs. Enter Jacob Kane (Dougray Scott) and his military-grade Crows Private Security, which now protects the city with omnipresent firepower and militia. Years before, Jacob's first wife and daughter were killed in the crossfire of Gotham crime. He sent his only surviving daughter, Kate Kane, away from Gotham for her safety. After a dishonorable discharge from military school and years of brutal survival training, Kate returns home when the Alice in Wonderland gang targets her father and his security firm by kidnapping his best Crow officer – and Kate's ex-girlfriend – Sophie Moore (Meagan Tandy). Although remarried to wealthy socialite Catherine Hamilton-Kane (Elizabeth Anweis), who bankrolls the Crows, Jacob is still struggling with the family he lost, while keeping Kate –– the daughter he still has –– at a distance. But Kate is a woman who's done asking for permission. In order to help her family and her city, she'll have to become the one thing her father loathes –– a vigilante. With the help of her compassionate stepsister, Mary (Nicole Kang), and the crafty Luke Fox (Camrus Johnson), the son of Wayne Enterprises' tech guru Lucius Fox, Kate Kane continues the legacy of her missing cousin, Bruce Wayne, as Batwoman. Still holding a flame for Sophie, Kate uses everything in her power to combat the dark machinations of the psychotic Alice (Rachel Skarsten), who's always somewhere slipping between sane and insane. Armed with a passion for social justice and a flair for speaking her mind, Kate soars through the shadowed streets of Gotham as Batwoman.
Reoccurring Cast:

Guest Stars:

Special Notes: See Below
2 potential scenes: Kate Kane (Batwoman) & Alexa (Likely Alice, her twin sister):
~Scene 1~
Alexa: Curiouser and Curiouser! Drop the gun, my dear.
Kate Kane: First let her go. She needs a doctor.
Alexa: She needs more than that- and in about ten minutes she'll need: dialysis, CPR, our thoughts and prayers…
Kate Kane: You people are insane.
Alexa: Can't argue with that. We're ALL mad here. I'm mad. You're mad. I'm Alexa. How do you do?
Kate Kane: Just Alexa?
Alexa: Alexa, the one who called you home and poof! Here you are!
Kate Kane: Half of Gotham is looking for you, but you know it, that I'd find you first.
Alexa: You're a smart girl. Almost as smart as me!
Kate Kane: Now what? You want me for ransom?
Alexa: Billionaires are so predictable! I don't care about your money. It's your father. He took the flair out of- his Crows took the flair out of Gotham! There's no imagination left, no fun, no sense of wonder! I thought, "How do I get them to go away?" Then I thought, "I know! I'll threaten to kill his only living daughter!" Tell him it's the easy way. The hard way will be much more…muchier!
---
~Scene 2~
Kate Kane/Batwoman: What happened to you? The Alexa I knew was kind, and warm, and didn't lure innocent kids to their deaths with ice cream cones.
Alexa: So you heard about that! I mean, you got to admit- come on! Nothing? A little curl up in the corner of your lips? Come on…almost there!
Kate Kane/Batwoman: What happened to you?
Alexa: I'm fine, and yes, I'm seeing a therapist. She's great. You got to call her! Seriously, call her! You got your father's frown lines and all this righteousness that's not doing your forehead any favors.
Kate Kane/Batwoman: I want the old Alexa back.
Alexa: Spu-laaaash. That was the sound of old Alexa falling out of my pocket and into the toilet. Please don't be the bag of rice.
Kate Kane/Batwoman: We haven't seen each other in years and this is all a joke to you!
Alexa: What do you want? Do you want me to tell you what I went through? Tell you how the thought of seeing you again got me through a decade of hell? That I soldiered on because that's how I was raised? To be strong? To shut it out? To soldier on? I did all of that. I soldiered on, for the first six days and nights, and on the seventh? I rested. I let go, and old Alexa died.
Kate Kane/Batwoman: I don't believe that. I believe you're still holding on.
Alexa: Martin! Come in here please.
Martin: What's up?
Alexa: What was I going to ask you? Sorry, it was just on the tip of my tongue. Jamie was blabbering on about something and then I thought, oh I know! I wasn't going to ask you anything! I was just going to do THIS.
Alexa: *stabs Martin, and looks back at Kate:* The only one still holding on dear, is you.
---
2 potential scenes: Kate Kane (Batwoman) & Meriedith (Likely Bette Kane, Flambird):
~Scene 1~
Meredith: Are you kidding me!
Kate Kane: Meredith! Hi. I'm not kidding.
Meredith: Hi! How are you? Tell me everything!
Kate Kane: Everything? It's been a while.
Meredith: Three years, ten months, and eight days. Yeah, I was counting! Are you training to be a Crow or a monk? Because literally not one phone call? Ugh! Okay. You're home. I'm over it! So Gotham sucks and everything is awful. Oh my god, you would love this new club in China Town. I'm totally ditching Bio to take you tonight.
Kate Kane: Bio? I thought you were starting a fashion clothing thing?
Meredith: I was. Until I found myself competing against both the Olsen Twins and the entire cast of Teen Mom. Anyways, we'll have to take security or my mom will freak, but we can catch up on where you've been, where you travelled, are you seeing anyone?
Kate Kane: I'm actually on my way out.
Meredith: But no!
Kate Kane: Soon though, I promise. I got to go-
Meredith: Wait!
Kate Kane: Really nice to see you.
Meredith: I didn't even get your new…number.
---
~Scene 2~
Meredith: So my therapist told me I'm prone to catastrophize, but I think someone stole chemicals from Goth Corp yesterday, and I'm feeling like you're the one to tell?
Kate Kane: More specifically they had a cyanogen chloride stolen yesterday.
Meredith: Oh my god! Did you just hack into Goth Corp's firewall to figure that out?
Kate Kane: I read yesterday's paper.
Meredith: Oh. Cool. I mean, minus the part where cyanogen chloride can be vaporized and air exposure is lethal.
Kate Kane: I need the FAA's flight radar cross-referenced with all scheduled flight plans.
Meredith: To find the plane's trajectory! Such a good idea! O-oh! You want me to do that?
Kate Kane: Can you?
Meredith: Totally!
---
2 potential scenes: Kate Kane (Batwoman) & Landon (Likely Luke, Lucious Fox's Son):
~Scene 1~
Kate Kane: So you like…worked for Batman?
Landon:: Work. Present tense.
Kate Kane: So then you know where he is.
Landon:: I'm just saying he's not dead.
Kate Kane: So he's alive somewhere? What you got can slowly bleed out.
Landon:: Why are we talking about this?
Kate Kane: Touchy subject. Got it. So if you DID know where he was would you tell me or…are we not there yet?
Landon:: We wouldn't be having this conversation right now if I knew where he was.
Kate Kane: Why not?
Landon:: Because I would've brought him home by now, and your ass would've never found the Batcave. Because unlike your step-sister, Bruce Wayne knew how to keep a damn secret.
Kate Kane: I just figured seeing as you're like his guy, that he'd call or text or something?
Landon:: He's not dead! Now drop it!
---
~Scene 2~
Kate Kane: You didn't tell me your dad was Stan Howard.
Landon:: So?
Kate Kane: So? He was a legend! Ran Wayne Enterprises – shared the Wayne Foundation.
Landon:: Used the folks at the Crow as a gun. I don't feel like talking about it.
Kate Kane: My dad does that. He'd either start talking about something or erase it from happening.
Landon:: That's not why I don't talk about it.
Kate Kane: That's why? Seems counterintuitive.
Landon:: Because it pisses me off! Watching him die is the sort of thing that can turn your blood into gasoline- and I am one match away from doing something that can delete his entire legacy! My dad built this city into something good, and he was killed by something that should have never existed in the first place. And who paid the price for it? Not the Crows. Not the Mayor. I did.
---
2 potential scenes: Jaimie & Sloane (But sounds like Kate and Stephie):
~Scene 1~
Jaimie: Sloane!
Sloane: You waited? W-what- did anyone see you?
Jaimie: I don't care. Screw this place, they don't deserve us.
Sloane: It's not that easy, Jaimie.
Jaimie: What did you tell them?
Sloane: What they wanted to hear.
Jaimie: So you lied.
Sloane: Look, without Point Rock you are still a billionaire. I'm not. I need this school! I mean- I want to be here.
Jaimie: Sloane, they don't want you.
Sloane: Well unfortunately, I don't have the luxury of being offended by that. Maybe it's best if you keep your distance from now on.
Jaimie: I know you love me.
Sloane: Please don't make this harder than it has to be.
Jaimie: Tell me I'm wrong!
Sloane: You're not. Bye, Jaimie.
---
~Scene 2~
Sloane: You always loved this place.
Jaimie: What are you doing here?
Sloane: Formally thanking you for saving my life, and you?
Jaimie: Formally feeling sorry for myself. This view is the only thing in Gotham that hasn't changed.
Sloane: So you bought the building to keep it from changing. I uh, I heard you and your dad fighting. I didn't know you came back for me.
Jaimie: And I didn't know you married a man. Guess we're even.
Sloane: Hm.
Jaimie: I don't know, maybe you made the right choice at Point Rock after all.
Sloane: I made the right choice for me, you made the right choice for you.
Jaimie: Lot of good it did me.
Sloane: Well if you want my advice, the system wasn't built for you. You don't fit. You'll never fit, and that is a good thing. That's what I fell in love with.
Jaimie: Does your husband know you're here?
Sloane: He is investigating a chemical theft at Goth Corp.
Jaimie: Would he care that you're here?
Sloane: He knows that you're an old friend.
Jaimie: Old friend. Got it. You're still lying.
New test dialogue for Kate Kane has been discovered. Two scenes are written. The first seems to be of Kate's alter-ego, Batwoman, facing off against an unknown adversary, (could easily be a Harley Quinn type character but just as easily could be a random villain from Gotham). Kate is looking for Batman and discovers that he is in Siberia! Interesting note, Supergirl's doppelganger is also in Siberia for their fourth season. This could be hinting that Batwoman takes place on Earth 38.
The second scene is of Kate on a date with a woman. They appear to be having dinner in a very old history place where their life-style (being gay) isn't tolerated. Kate lays a smack down on a Maitre D'! Check out the scene dialogs below:
Scene 1:
Adversary: Looks like a bat, smells like a bat, yet, still not Batman. You get that a lot?
Batwoman: Where is he?
Adversary: Batman? I thought that was the whole point of the big gaudy floodlight, flip it on and poof, a hero telegram.
Batwoman: So I'm new to this, do all the other good guys indulge in this side of you? Because really who has the time?
Adversary: Good Point, let's get down to business. First, tell me why you care. Is it (A, because you are terrified of becoming Gotham's hero de j'ure? Or (B, all of the above?
Batwoman: (C, Because he's the only one who might convince me not to kill you!
Adversary: Ah ah ah, Murder is a no no per the bat code section 2 article 8.
Batwoman: Hm, true, but like you said, I'm not Batman!
Adversary: No. Batman knows where the carotid artery is. You're a tiny touch to the left dear.
Batwoman: I'm not interested in your carotid, I'm interested in puncturing your larynx and ending your speech for the rest of your life. What's wrong? The idea of insanity is less appealing without words? Tell me where he is or I'll sharpen this eyeliner with your voicebox.
Adversary: He's in Siberia.
Batwoman: Get specific!
Adversary: The border of Kazakhstan, that's all I know!
Batwoman: Anyone teach you how to properly apply eyeliner?
---
Scene 2:
Kate Kane: Sorry, when I made the reservation I didn't realize we'd be having dinner in 1959.
Date: Are you kidding? I'm loving this place! Yeah I feel like I'm going to smoke a cigar and objectify someone.
Kate Kane: Me preferably. Preferably after desert because they have molten lava cake.
Date: Mmmm, we'll see if I last 'til desert.
Maitre d': Pardon the interruption ladies, but unfortunately, sneakers are not permitted in the dining area.
Kate Kane: Oh these? They're not sneakers. They're super rare Jordans one retro high OG's. But you wouldn't know that seeing as they are hidden underneath the table.
Maitre d': Regardless they are a violation of your dress code.
Kate Kane: Cool, I have a pair of boots in the car I can just change into so that EVERYONE feels comfortable.
Maitre d': Or perhaps you'd enjoy our lounge outside.
Kate Kane: Because it's dark and dead and less likely to offend people? No thanks, I'm good, right here.
Date: Maybe, we should uh, just go?
Kate Kane: Oh we will, just as soon as this man admits that my shoes are only offensive because I'm here dating a woman.
Maitre d': Ok ma'am, I'm afraid I am going to have to ask you to leave.
Kate Kane: Are you sure "afraid" is the word you're looking for? Because afraid means wondering if you're going to be treated less everytime you go out for dinner. Afraid is being a woman and walking around alone anywhere. Afraid is existing as anything other than a straight white man in the year 2018. So what you meant to say was you felt privileged to ask us to leave to which I'm responding, she'll have the filet and I'll have the branzino and we'll have two glasses of your best scotch on the house in lieu of calling the ACLU.
Date: And did you want that cake?
Kate Kane: Oh no, we'll just go home and have sex. *giggle.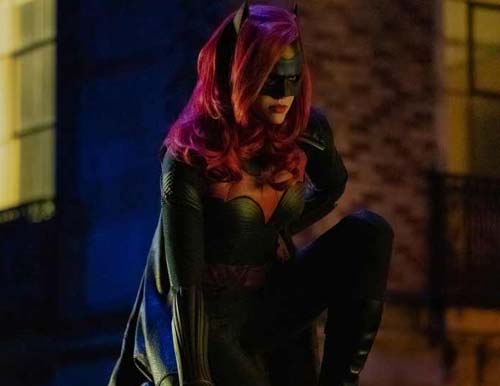 Title: Elseworlds 1
Directed By: Kevin Tancharoen

Air Date: December 9th, 2018

Written By: Eric Wallace & Sam Chalsen

Official Description: When Barry Allen and Oliver Queen wake up one morning and realize they have swapped bodies with each other, the two set off to find out what disturbed the timeline to cause such a shift. However, things quickly go from bad to worse when they present their case to Team Flash and the gang doesn't believe them. Barry and Oliver realize they need Supergirl's help and travel to Smallville on Earth-38 where they end up meeting Kara's cousin, Clark Kent, and intrepid reporter, Lois Lane.
Reoccurring Cast:

Guest Stars: Lois Lane (Elizabeth Tulloch) | Clark Kent (Tyler Hoechlin) | The Monitor (LaMonica Garrett)

---
Title: Elseworlds 2
Directed By: James Bamford

Air Date: December 10th, 2018

Story By: Caroline Dries

Teleplay By: Marc Guggenheim
Official Description: With Oliver and Barry still stuck in the other's bodies, the two get a lead on John Deegan and head to Gotham City with Supergirl to figure out why their reality has changed. While there, they meet the mysterious Kate Kane who provides them with information that leads the group to Arkham Asylum.
Reoccurring Cast:

Guest Stars: Kate Kane (Ruby Rose) | Clark Kent (Tyler Hoechlin) | The Monitor (LaMonica Garrett) | John Deegan (Jeremy Davies)
---
Title: Elseworlds 3
Directed By: Jesse Warn
Air Date: December 11th, 2018

Story By: Marc Guggenheim
Teleplay By: Derek Simon & Robert Rovner
Official Description: Supergirl, The Flash, Green Arrow and Superman engage in the battle of their lives.
Reoccurring Cast:

Guest Stars: Clark Kent (Tyler Hoechlin) | The Monitor (LaMonica Garrett)
---
Special Notes:
Two new characters are being added to the crossover in addition to Batwoman. The first is Lon-El (which we believe to be a cover name for the actual character). He is described as:

Male of any ethnicity in his 40s, with the potential to play older than their actual age. Visitor from another planet, Lon-El is both ambiguous, inscrutable and has the power that is nearly infinite.
Expect to see Superman have many lines with this character. His dialogue shows him to be very smart. He is the smartest one in the room and he knows it. His knowledge of the multiverse is vast and spans much more than the known 53 universes. Because of this fact, we are maybe thinking this character is a Monitor. TRUE this is indeed the Monitor!
Another addition is the character of Dr. Elias Kern. This is also potentially a fake name to be replaced by a real one. Some are speculating this is actually Doctor Polaris. He is described as:
A psychiatrist with his own mental health problems, Dr. Kern is a brutal sociopath who appears to be starting to lose his grip on reality.
In the story, his wife Sarah will leave him which will start his decline into madness. She tells him that he is too dark of a person to stay with.