10/26/2020 12:19 pm

We knew from DC Fandome that Javica Leslie would get her own Batwoman suit. The new Batwoman actor told fans that her character "Ryan Wilder" would certainly put her own spin on the iconic costume and today we are getting our first look at that suit! The new Batsuit features strong red arm cuffs with the traditional Batman style fins. The red wig has been replaced with Javicia's natural hair as far as we can see. The bat keeps it's shape from last season but more definition has been added to the bat. Most importantly, the cowl looks to be set apart of the suit allowing for good head movement, something that historically has haunted Batman actors in the past.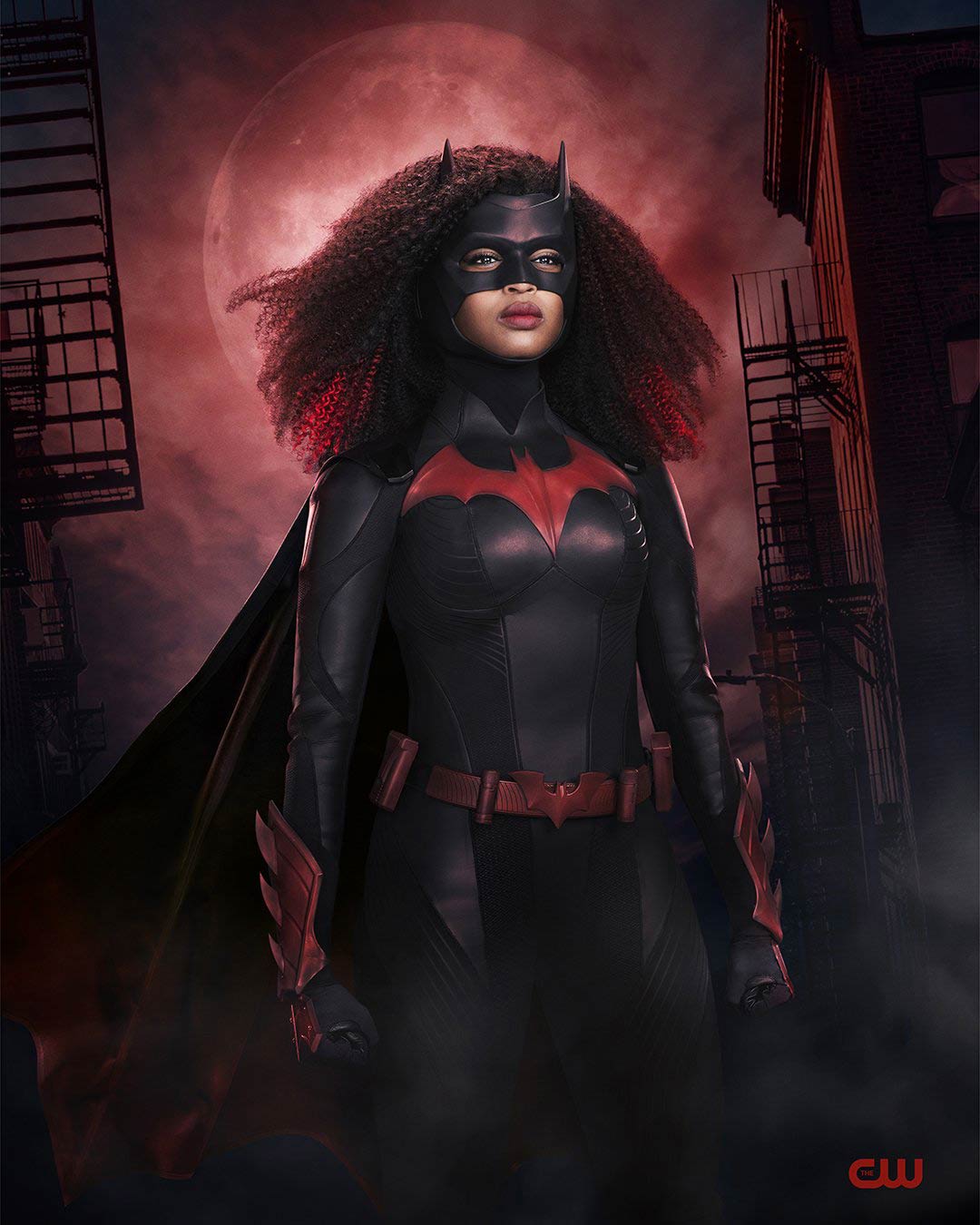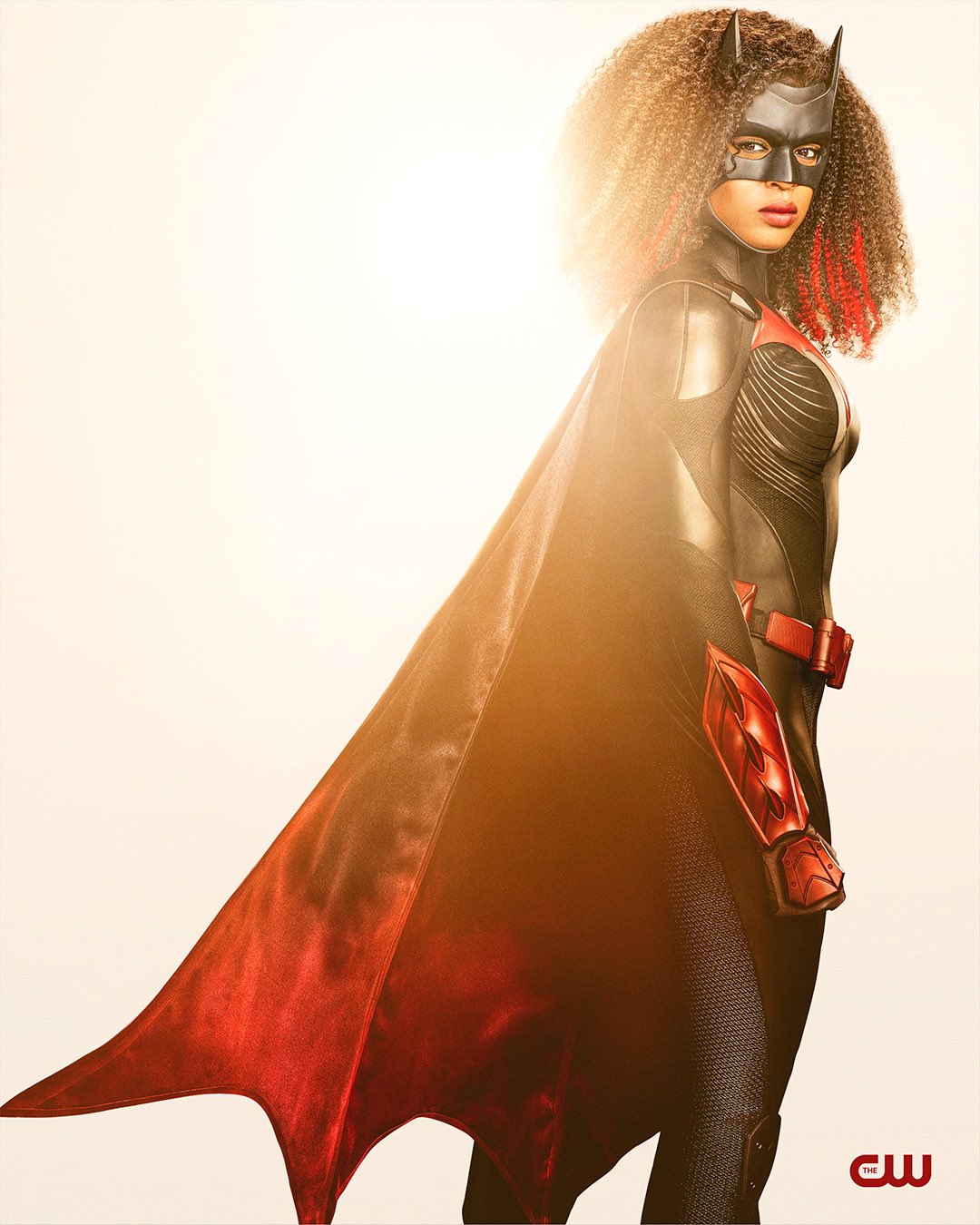 Let us know what you think of this awesome new look in the comments below and in the forum! Don't forget to follow us on Twitter.
9/30/2020 9:34 am

Just about everyone knows that the Arrowverse is filmed in many of the old studios in Vancouver BC, Canada where Smallville was filmed. Filming in Canada has it's perks but it is also bound to the local government and regulations. Today we are hearing that production on Batwoman is being held up because the district is struggling with all the manditory Covid-19 testing. Obviously we can forgive any slow in production as we want everyone to be safe and healthy but this delay could go on to effect other Arrowverse productions. In other news, Entertainement Weekly has learned that Gotham alum, Alex Morf has been cast as the murderous Victor Zsasz. The character is described as:
A charismatic, skilled hitman with high, unpredictable energy. He proudly carves tally marks onto his skin for every victim he kills.
Share your thoughts with us in the comments below and in the forum! Don't forget to follow us on Twitter.
9/26/2020 2:32 pm

To the fans much needed delight, Javicia Leslie shared a first look of her in the Batsuit on her instagram yesterday. While this version of the suit is different in that it was made to fit Javica, it is strikingly similar to the advanced version that Ruby Rose's Kate Kane wore. What was interesting though, was what Javicia said about the suit in her post. "Look out, Gotham, I'm suited up and ready to go... But just wait until Ryan Wilder puts her own spin on the Batsuit." This would imply that there are even further changes coming! We think much like in season one, she will rely heavily on Luke to make the alterations needed. But before that can happen, she'll need to win his trust. What kind of changes are you looking to see?
Share your thoughts with us in the comments below and in the forum! Don't forget to follow us on Twitter.
9/23/2020 6:00 pm

After yesterday's big Arrowverse news, (Supergirl is ending after this sixth season), we are getting some news out of Gotham, er, Deadline.com actually. According to their exclusive, two new recurring characters are joining up for season 2. The first is an assassin that works for Safiyah. She will be played by Leah Gibson. The character is named "The Whisper" and is described as:
A skilled assassin, unflappable and cold as ice in the face of danger. She is one of Safiyah's most important henchwomen and still harbors feelings for her powerful boss.
Next up is Nathan Owens who is taking on the role of a character named Ocean. He is described as:
A zen gardner and thinker with a complicated past. A loyal soldier and fighter, Ocean moves to Gotham looking for a new beginning.
We are expecting big things from Safiyah this season so it's no surprise her right hand assassin would make an appearance. As for Ocean... what are your thoughts?
Let us know in the comments below or in our forum.
9/12/2020 11:24 am

DC Fandome Batwoman panel was a fun reunion of our favorite actors, but the most exciting part is meeting Javica Leslie who will play Ryan Wilder, the first black woman to take on the Batwoman mantle. Leslie herself states that representing the LGBTQ and the Black community isn't intimidating as it is an honor.
Jumping into season two, there are two major themes. The first theme for the next season is watching Ryan Wilder grow into the role of Batwoman and defining what that means for her. Wilder is described as a "statistic of injustice," a position shared by many in the City of Gotham. Season two explores the impoverished community, as Wilder takes a stand against social injustices.
The second theme is the disappearance of Kate Kane. Each character is affected by the absence in different ways and form their own theories. As Rachel Skarsten explains, "I think Alice is going to be peeved. She has this beautiful, intricate plan for the demise of her sister and that will have been foiled. She also has a lot to worry about because we are introducing a new character, Safiyah." Safiya, played by Shivaani Ghai, is the new big bad for season two.
We are so excited for the growing character dynamics next season will bring! What are your thoughts? Let us know in the comments below or in our forum.