7/15/2019 11:02 am

Batwoman is going to take San Diego Comic Con by storm! There are two ways to see the pilot ahead of time, the streets are filled with Batwoman banners, Batwoman has the first big panel on Ballroom 20 on Saturday and now Batwoman is being featured on a swag bag for all attendees to get (if you are lucky and or you can trade for it). That's not all, the CW has released a new poster featuring Ruby Rose and the Bat Signal in a very minimalist and impactful way. The CW calls this "A Beacon of Change". Check out both the bag and the poster below: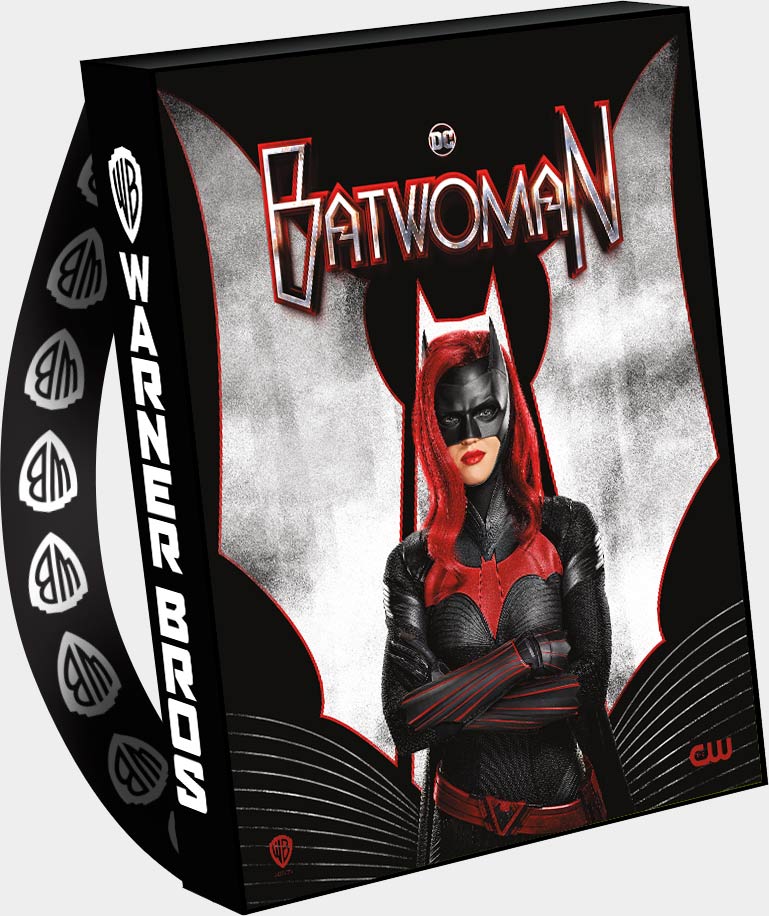 Share your thoughts with us in the comments below and in the forum!
7/9/2019 11:02 am

Batwoman is going to be busy at San Diego Comic Con this year! With filming already underway for the freshman season, Batwoman is in high gear! For folks looking to get a glimpse of the cast and showrunners, their one opportunity will be Saturday 10:30am in Ballroom 20! That makes Batwoman the first of the day for the big Ballroom 20 panels! Because of this, Batwoman's schedule is strictly controled. With signatures, and big media commitments, there won't be time for press round tables this year! Yikes! You can, however, look forward to our spoiler free review of the pilot coming soon! Speaking of things to look forward to, TV Guide has partnered with WB again to do collector covers for SDCC. Batwoman herself has her own cover which would make an incredible collector's item! Check it out below: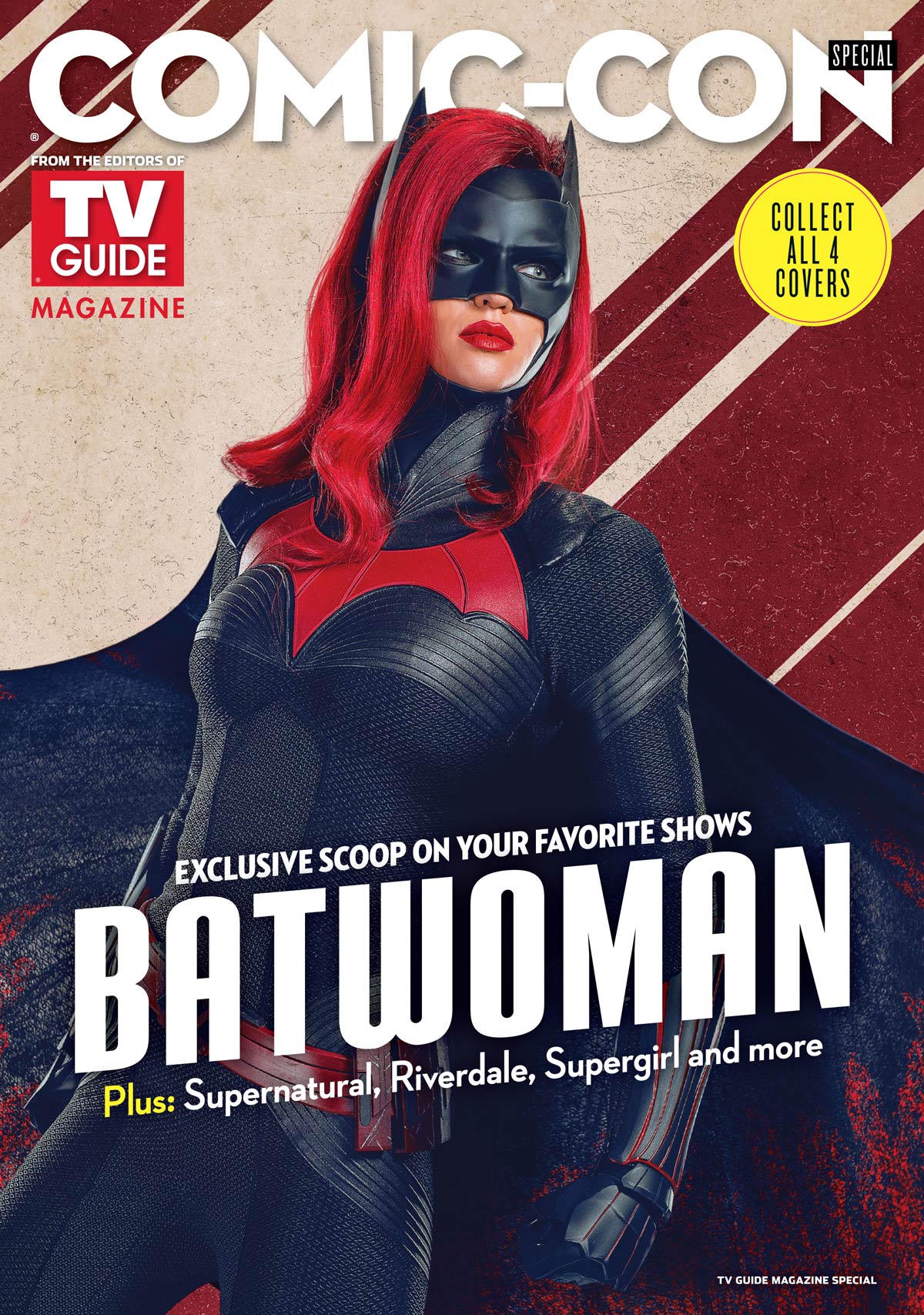 Let us know what you think of the cover and the schedule in the comments below and in the forum!
7/1/2019 6:41 pm

Batwoman is looking to make a big debut at Comic Con this year! We already know of two opportunities for fans to see the pilot in its entirety! Both Wednesday on preview night and on Saturday for the lucky ones that can get into Ballroom 20 to see it with a brief Q&A from the cast and showrunners. Warner Brothers is bringing Batwoman to the convention in another way as well! The coveted hotel key card! Every year shows vie for a spot on the special collector hotel key cards! This year Batwoman took the cake! Here's what Warner Brothers had to say on the 80th anniversary of Batman:
Legendary caped crusader Batman celebrates his 80th Anniversary this year, and paying tribute to this milestone, Warner Bros. Television Group (WBTVG) will feature two highly anticipated upcoming Bat-related DC dramas — The CW's Batwoman and EPIX original series Pennyworth — on the official hotel keycards of Comic-Con 2019. In addition to WBTVG producing keys for Batwoman and Pennyworth, HBO will also release an exclusive Watchmen keycard that will be available to fans at SDCC.
Here's a preview of the card as well: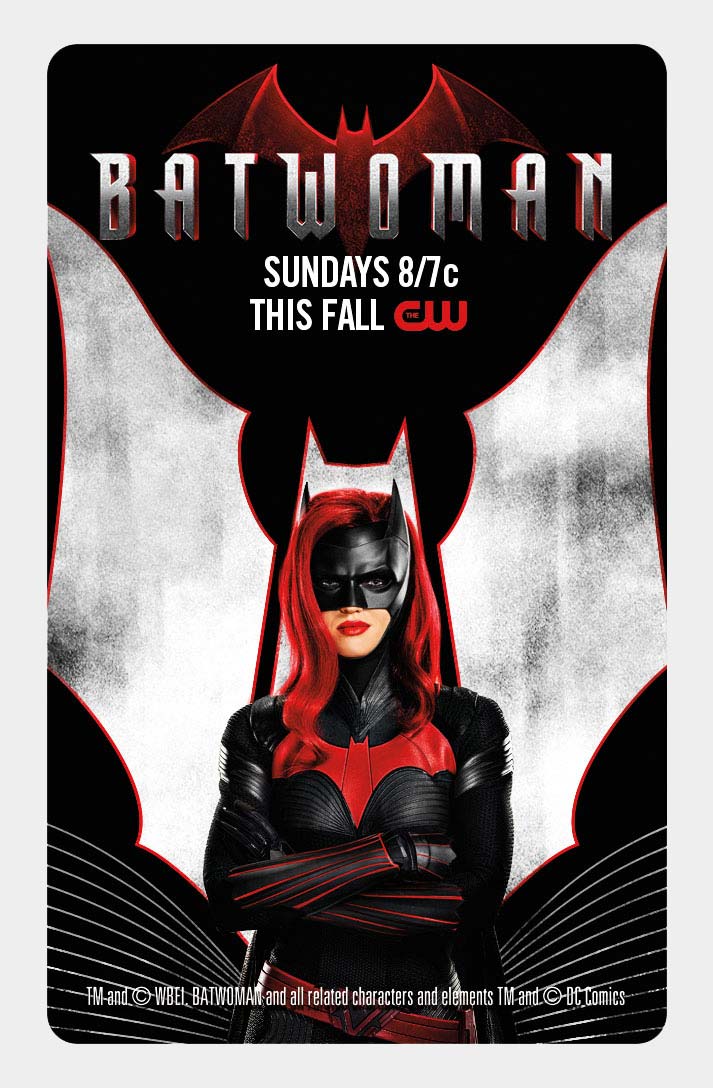 Will you be opting for the Batwoman keycard? Let us know in the comments below and in our forum!
6/28/2019 11:35 am

San Deigo Comic Con is right around the corner! That will be the first time the public is allowed to see Batwoman's pilot episode! For instructions on how to see the Batwoman pilot at SDCC, check out our prevous article. Of course, not everyone gets to go to Comic Con and The CW is certainly excited about Batwoman's potential so it comes as so surprise that The CW has released another show promotional video for the series! This one focuses on Kate Kane's relationship with her motocycle. Lots of bad ass feels from this! A few quick flashes of Kate punching bad guys are cut with the music. Check it out below:
Let us know what yout think of the new promo in the comments below and in the forum!
6/24/2019 10:25 am

San Diego Comic Con is the biggest comic convention there is! It has grown to become a mecca for all things pop-culture! Movies, TV shows, new comics, figures, and just about anything else go there to debut! So it's no surprise that Warner Brothers TV is bringing Batwoman along with them to debut! It sounds like there will be two chances for comic con goers to see the pilot episode of Batwoman at the convention. The first will be on preview night (Wednesday) between 6pm and 10pm in Ballroom 20. The second chance, according to TV Guide, will be during the Batwoman panel Saturday, July 20th at 10:30am in Ballroom 20. We are a little skeptical about this because usually these panels are used to meet the cast and do a Q&A. Having already seen the pilot, we know the run time would leave very little room for any Q&A. So if you are planning on seeing it, we suggest Wednesday as the better bet.
Let us know what you think in the comments below and in the forum! Also let us know if you are planning on going to SDCC!