9/23/2021 5:34 pm

Batwoman family! It feels like the show just ended last week and we are already ramping back up for season 3! Guess there is a good side to covid. Looking ahead to the first episode of the season, there is quite a huge synopsis to unpack! We know that this season will bring back or reintroduce many of the Batman villains that once terrorized Gotham, but we have a better idea of who those villains might be with the first five episode titles of the season! But first, let's look ahead to the season premiere titles "Mad As A Hatter" and obviously will bring in The Mad Hatter to Gotham! Full synopsis below:
SEASON PREMIERE – As Batwoman (Javicia Leslie) continues to keep the streets of Gotham safe, Batwing (Camrus Johnson) joins in on the action, but Luke quickly realizes he hasn't quite mastered his suit. Meanwhile, as Alice (Rachel Skarsten) sits hopelessly imprisoned in Arkham, Sophie (Meagan Tandy) fully enjoys her freedom. When Ryan pays Alice a visit to ask about the bombshell she dropped – that Ryan's birth mother is still alive – Ryan must decide if she should go down the rabbit hole of her past. As Mary (Nicole Kang) prepares to finally graduate from medical school, she feels the absence of her family more than ever. But when an Alice admirer stumbles upon one of the missing Bat Trophies, Gotham and the Bat Team get mixed up in the madness, culminating in a shockingly gruesome graduation…and an equally shocking new partnership. Also starring Robin Givens and Victoria Cartagena. Holly Dale directed the episode written by Caroline Dries (#301). Original airdate 10/13/2021.
Episode titles known so far are:
3x01 - Mad as a Hatter
3x02 - Loose Tooth
3x03 - Freeze
3x04 - Antifreeze
3x05 - A Lesson From Professor Pyg
Let us know what you think in the comments below and in the forum! Don't forget to follow us on Twitter.
9/20/2021 11:10 am

Just last week we had gotten a small teaser of what we could expect for Season 3, and today, we have a longer look at what's in store for the Bat Team. We know Alice will be remanded into the team's custody in order to help the heroes out. Though knowing Alice, we're sure it won't be a straightforward partnership, and we can imagine it'll be very contentious. Also interesting are the glimpses we got of the Jet family, and some classic Batman villains! Check out the trailer here:
What else caught your eye? Let us know what you think in the comments below and in the forum! Don't forget to follow us on Twitter.
9/15/2021 10:56 am

Welcome back Batwoman fans! Today, we have the first little sneak peek at the season 3 of Batwoman premiere! It's only fifteen seconds, but that's fifteen seconds we didn't have before and more importantly, this answers a big question we've had since the season two finale. How will Alice still be on the show if she is in jail all the time? That is distinctly answered in the teaser for season 3! Batwoman looks to have gained the mayor's approval to use Alice as a consult to help find the missing trophies of Gotham's worst criminals! With Alice having ties to the criminal world, she could be a great ally, or manipulate the situation for her freedom! Check it out below!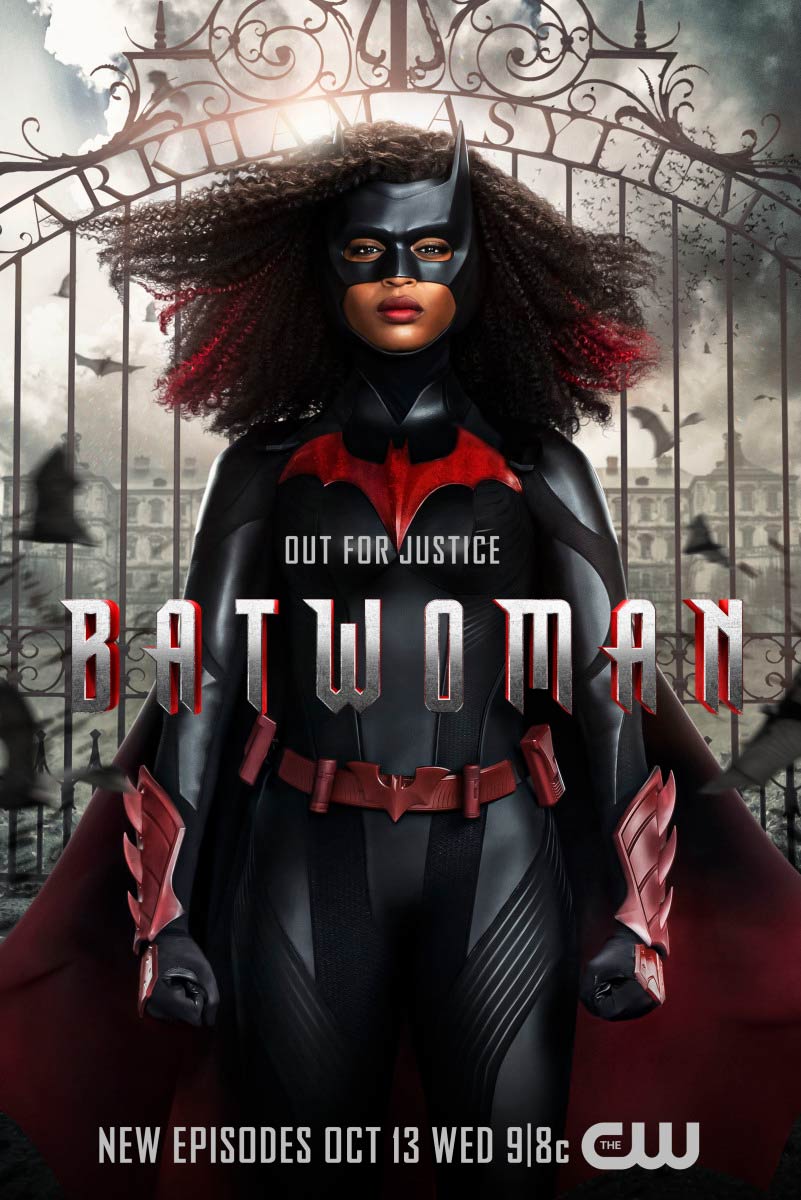 Let us know what you think in the comments below and in the forum! Don't forget to follow us on Twitter.
8/30/2021 3:39 pm

Gotham has always had an allure when it comes to it's villains and one certainly stands out when it comes to the seductive. The once played by Uma Thurman villain, Poison Ivy is coming to Gotham next season on Batwoman and she'll be played by Bridget Regan! At the end of Batwoman season 2, Kate Kane departed Gotham to seek out her cousin Bruce leaving Ryan as the sole Batwoman in Gotham. While she is now joined by Batwing, the costumed hero Luke Fox now adorns, the villain population seems to be growing now that most of Batman's trophies have been released to the wild! Entertainment Weekly first broke the news and has this description about Poison Ivy:
A former botany student at Gotham University, Pamela "was a passionate, brilliant scientist with a mind for changing the world for the better. But her plans shifted when she was experimented on by a colleague, injected with various plant toxins which turned her into the infamous Batman villain Poison Ivy. With a formidable power coursing through her veins, Pamela used her powers to do what she thought was right… even if Batman and those closest to her disagreed with her dangerous methods. Now effectively wiped off the board for years, Batwoman and the Bat Team must prepare themselves for Poison Ivy to return with a vengeance.
Are you excited for the event? Let us know what you think in the comments below and in the forum! Don't forget to follow us on Twitter.
8/25/2021 11:30 am

This is exciting news for Batwoman fans. The Flash had previously hinted that Season 8 will be starting the season with a 5-part event aimed at bringing heroes in from other shows, and today we have new information to share with everyone! Javicia Leslie will be joining the event as Batwoman, alongside other heroes such as The Atom, Black Lightning, Sentinel, Mia Queen, and Ryan Choi. All these heroes will be headed to Central City to stop Armageddon, an alien threat that puts the world in danger. Check out the official log-line for the event:
A powerful alien threat arrives on Earth under mysterious circumstances and Barry (Grant Gustin), Iris (Candice Patton) and the rest of Team Flash are pushed to their limits in a desperate battle to save the world. But with time running out, and the fate of humanity at stake, Flash and his companions will also need to enlist the help of some old friends if the forces of good are to prevail.
This certainly seems like a very cool event that will bring about heroes old and new together in a new type of crossover event.
Eric Wallace, the Executive Producer of The Flash, commented:
Simply put, these are going to be some of the most emotional FLASH episodes ever. Plus, there are some truly epic moments and huge surprises that await our fans. And we're doing them on a scale that's bigger and bolder than our traditional FLASH episodes. So yes, ARMAGEDDON is a lot more than just another graphic novel storyline. It's going to be a true event for FLASH and ARROWVERSE fans, old and new. Honestly, I can't wait for audiences to see what we've got planned.
Are you excited for the event? Let us know what you think in the comments below and in the forum! Don't forget to follow us on Twitter.