It's the very reason why we exist, according to Variety.com. A Batwoman show is being developed to potentially launch in 2019 (should the show get picked up). This news comes to us after the news broke in May that Batwoman would be introduced in this year's Arrowverse crossover event. Furthermore, Caroline Dries (Vampire Diaries, Smallville) is taking on the responsibilities of head writer and executive producer! As showrunner, she will be partnering with Greg Berlanti, Sarah Schechter and Geoff Johns who are also taking executive producer titles, to develop the show. The premise of the show is described as:
Kate Kane, armed with a passion for social justice and a flair for speaking her mind, soars onto the streets of Gotham as Batwoman, an out lesbian and highly trained street fighter primed to snuff out the failing city's criminal resurgence. But don't call her a hero yet. In a city desperate for a savior, Kate must overcome her own demons before embracing the call to be Gotham's symbol of hope.
Executive Producer Caroline Dries also took to Twitter to celebrate the announcement: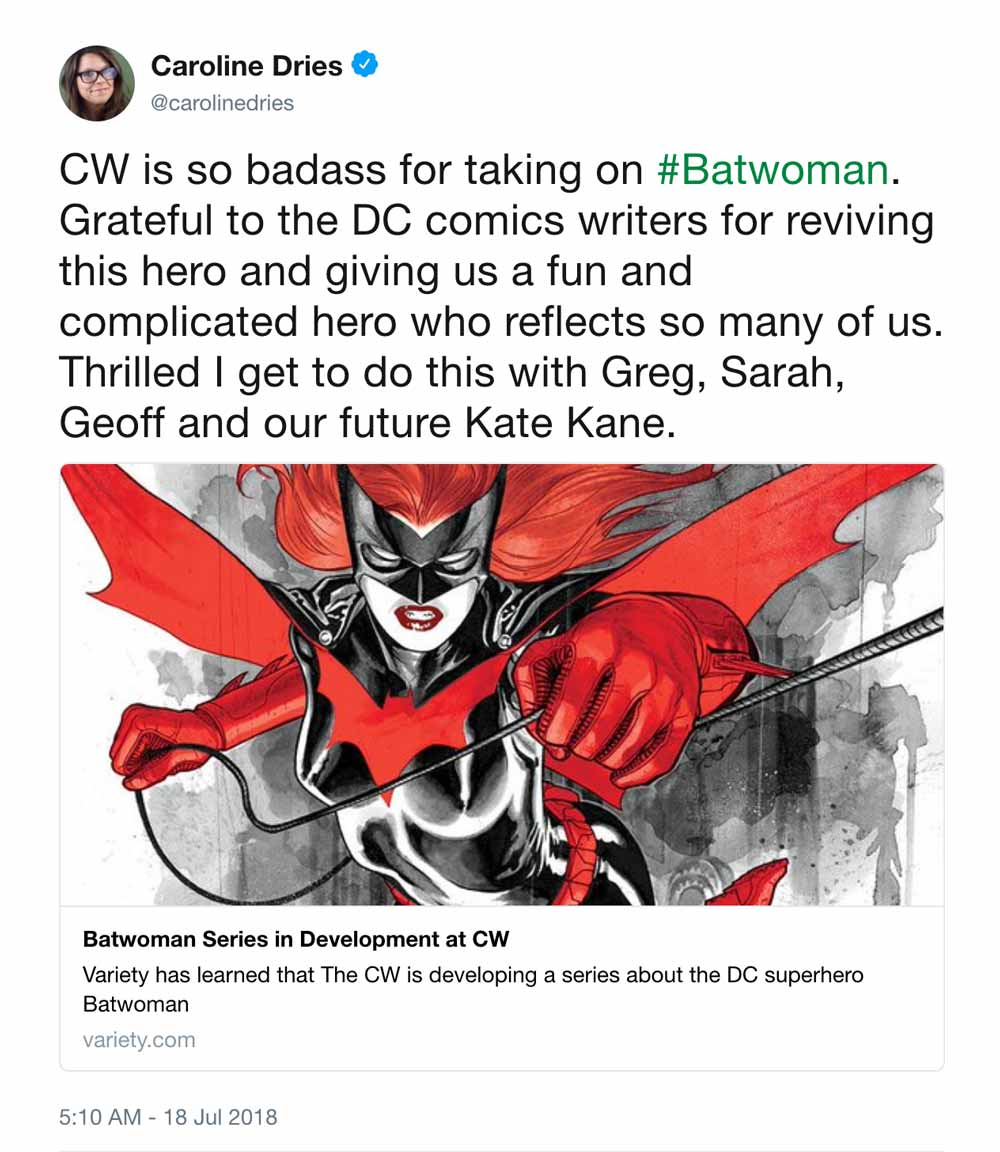 Batwoman.tv could not be more excited for this news and our only wish for now is that Batwoman get her start on Earth 38 where Supergirl is. The dynamic between the two would be AMAZING! Let us know what you think in the comments below and in the forum!