Batwoman stole the headline when Stephen Amell announced she would make her debut in this year's crossover event! Since then, we've learned we would have Superman, Lois, heroes in new roles, and of course, the Monitor! The Monitor represents some of the biggest storylines in the DC World. Almost all "Crisis" events have included them and now that we are getting a Monitor in the CW Arrowverse, it's time for us to see what the Monitor will look like. Entertainment Weekly has the first look at LaMonica Garrett's Mar-Novu, the CW Monitor. The Monitor is described as "an extraterrestrial being of infinite power" but Grant Gustin [The Flash] does an even better job of telling us what to expect.
LaMonica was ridiculous, like seeing him in his suit, he's just a monster. He's like an absolute unit. He doesn't have to do a lot with his performance. He's so intimidating with just these subtleties, so that's dope.
If that wasn't enough then check out this first look image: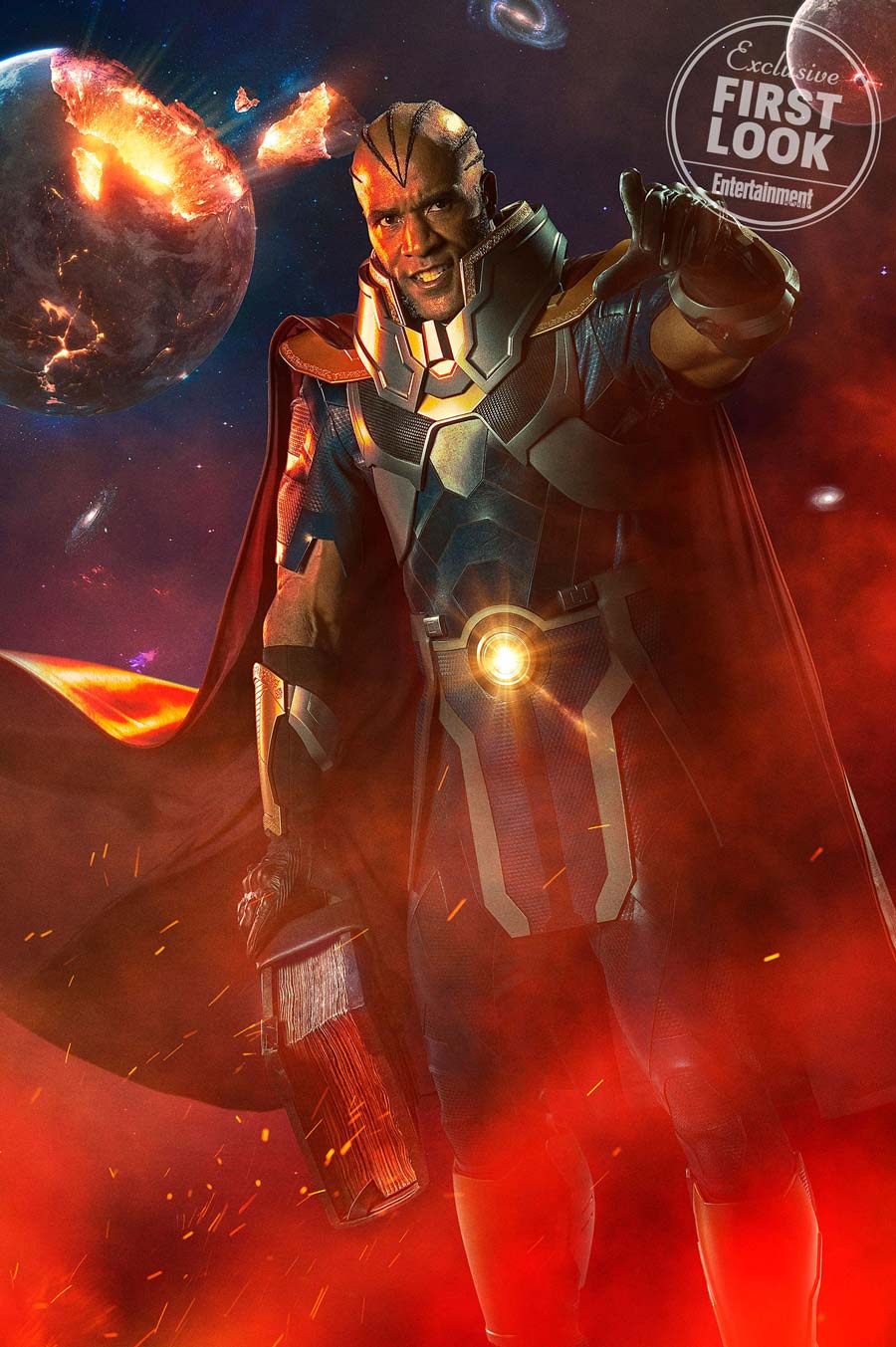 Let us know what you think in the comments below and in the forum!