Batwoman is looking to make a big debut at Comic Con this year! We already know of two opportunities for fans to see the pilot in its entirety! Both Wednesday on preview night and on Saturday for the lucky ones that can get into Ballroom 20 to see it with a brief Q&A from the cast and showrunners. Warner Brothers is bringing Batwoman to the convention in another way as well! The coveted hotel key card! Every year shows vie for a spot on the special collector hotel key cards! This year Batwoman took the cake! Here's what Warner Brothers had to say on the 80th anniversary of Batman:
Legendary caped crusader Batman celebrates his 80th Anniversary this year, and paying tribute to this milestone, Warner Bros. Television Group (WBTVG) will feature two highly anticipated upcoming Bat-related DC dramas — The CW's Batwoman and EPIX original series Pennyworth — on the official hotel keycards of Comic-Con 2019. In addition to WBTVG producing keys for Batwoman and Pennyworth, HBO will also release an exclusive Watchmen keycard that will be available to fans at SDCC.
Here's a preview of the card as well: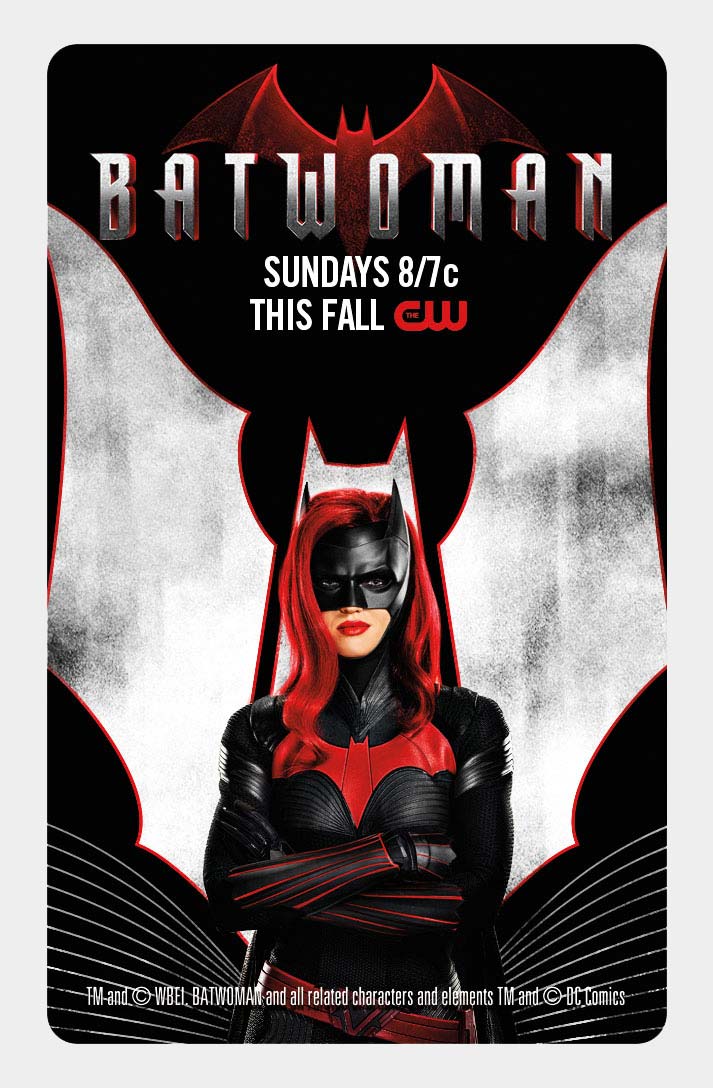 Will you be opting for the Batwoman keycard? Let us know in the comments below and in our forum!