Next month marks a very special time for fans, the Arrowverse's return and the debut of Ryan Wilder as Batwoman will finally take place! What has happened to Kate Kane? Will Alice be able to get her revenge? How does Ryan Wilder stumble her way onto the Batsuit? All these questions and more will be answered just 26 days from now! New key art for the second season has been released and we are getting a much closer look at Ryan's Batsuit and specifically her cowl and glove. The new red armor accents really bring a new more advanced look to the suit. Check it out for yourself below: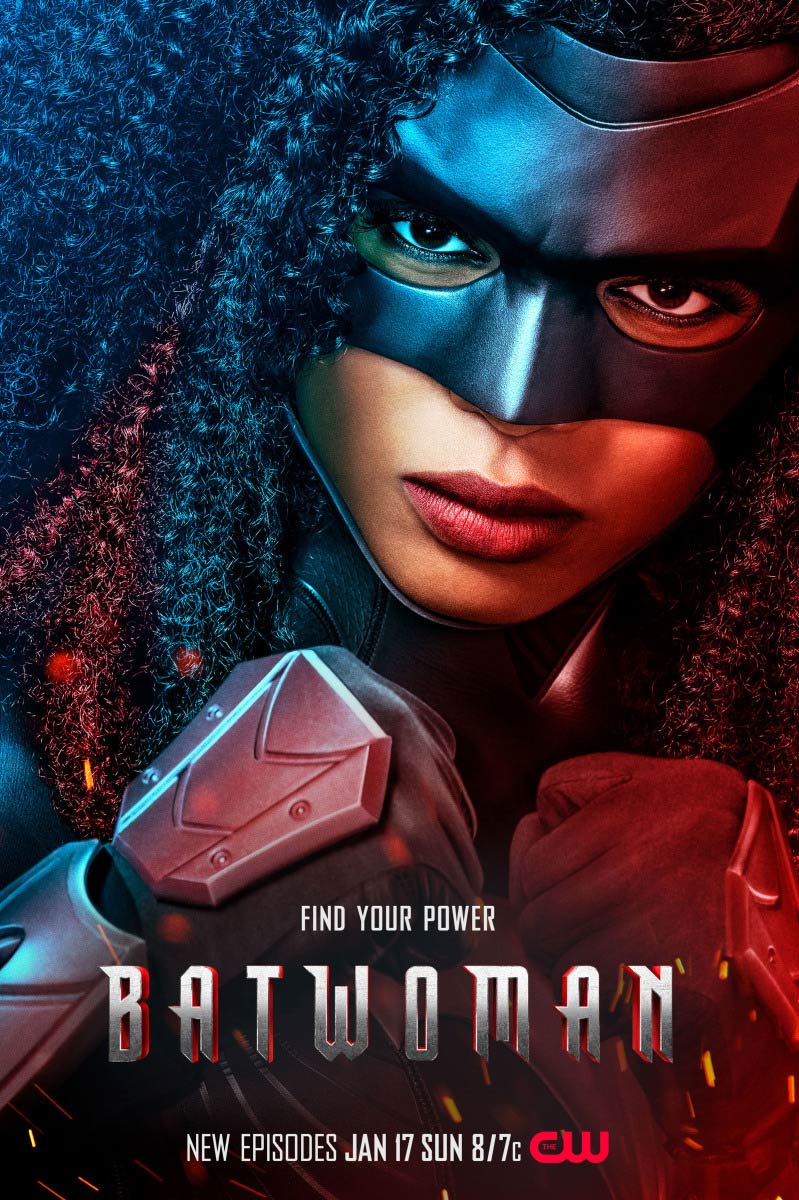 Additionally, refresh yourself on the official season 2 synopsis below:
In season two of BATWOMAN, when Ryan Wilder (Javicia Leslie) first discovers Kate Kane's Batsuit, she has no idea how drastically her life is about to change. A sassy, smart lesbian with a difficult past, Ryan sees the suit as her chance to finally be powerful and no longer a victim as she survives in the tough streets of the city.

While Ryan goes rogue in the shadows, Gotham grapples with their missing hero, believing Batwoman has fled the city after a public stand-off with Commander Jacob Kane (Dougray Scott) and the Crows. But Kate Kane's disappearance hits hardest at home where Jacob, Sophie (Meagan Tandy), Luke (Camrus Johnson), Mary (Nicole Kang) and even Alice (Rachel Skarsten) each struggle with the devastating news in their own way. Meanwhile, the False Face Society tightens its grip on Gotham, distributing a perilous new drug known as Snakebite, "Bruce Wayne" (Warren Christie) finds his way home to wreak havoc, Safiyah (Shivaani Ghai) surfaces with plans for revenge, and a new set of villains descends on the city.

It's not long before Ryan realizes how much the symbol on the suit means to Gotham, launching her on a personal journey that takes her from fledgling substitute to confident caped crusader, from living in her van with her plant to chasing villains in the Batmobile. Ryan Wilder becomes a very different Batwoman than Kate Kane - her own Batwoman - but with the same understanding of what it means to be a hero.

Starring Javicia Leslie, Dougray Scott, Rachel Skarsten, Meagan Tandy, Nicole Kang, and Camrus Johnson.
Keep an eye out right here as we'll be doing an advanced review of the season premiere (spoiler free) coming soon! Let us know what you think in the comments below and in the forum! Don't forget to follow us on Twitter.