Less than a week away from the return of the Arrowverse and the debut of Ryan Wilder as Batwoman, we simply couldn't be more excited for fans to see the new Batwoman in action! Today we are looking ahead to the second episode of season 2 via a new episode synopsis as well as Entertainment Weekly debuting the first look at the season villain, Safiyah. For the synopsis, check out the full description below:
DOWNRIGHT BATTY – After her quick spin in the Batgear, Ryan Wilder (Javicia Leslie) is back to facing the daily challenges of life as herself. Meanwhile, Alice (Rachel Skarsten) has a new, devious plan to get the attention of both Gotham and Safiyah (guest star Shivaani Ghai). With Kate still missing and the city in an uprising, Luke (Camrus Johnson) and Mary (Nicole Kang) are desperate to find a stand in. In a pinch, Ryan dons the suit again and comes face-to- face with Alice for the first time. Back at Crows Headquarters, Sophie and Commander Kane try to uncover who may have had a vendetta against Kate. Carl Seaton directed the episode written by James Stoteraux and Chad Fiveash (#202). Original airdate 1/24/2021.
As for the first look at Safiyah, head to Entertainment Weekly for the full reveal, a preview can be found below: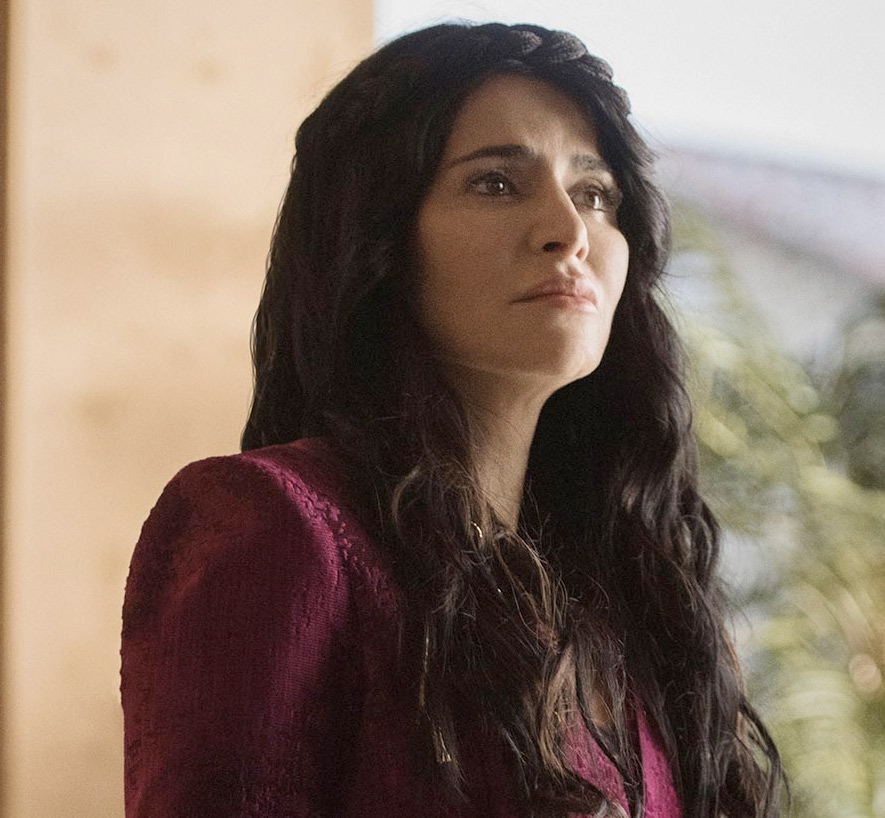 Let us know what you think in the comments below and in the forum! Don't forget to follow us on Twitter.