What are you favourite Batwoman moments?
I haven't finished watching the series yet, so I'm going with my 3 favourite (recent from the past 5 years) Comic Batwoman moments.
Batwoman's team-up with Red Hood was a lot of fun and action packed. I enjoyed their dynamic.
Batwoman's short team-up with Harley Quinn was a bit of fun, it was nice to see Kate mentoring a bit, again.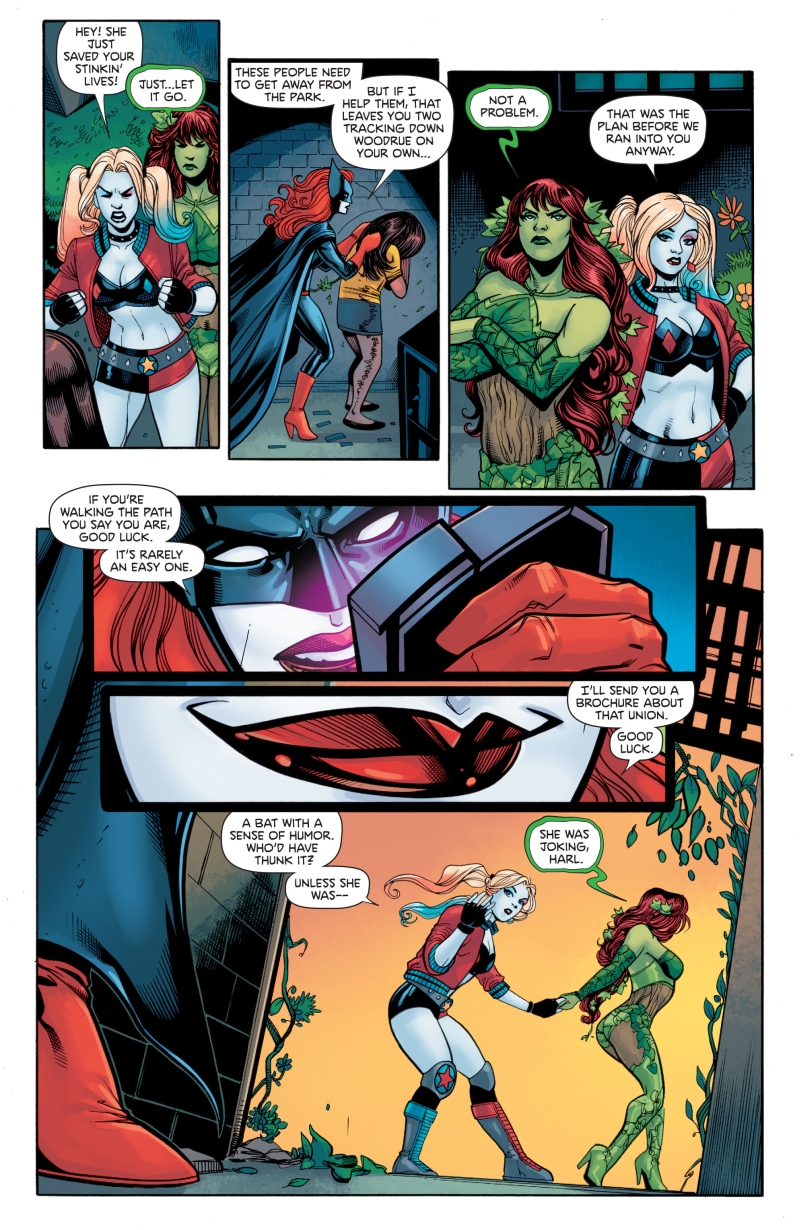 Gotham City Monsters was the best comic she's been in recently. Loved this part where she explains how she is different to other Batfamily members.