Unfortunately, amid casting backlash on social media (specifically Twitter), Ruby Rose has decided to suspend her twitter account. After the casting announcement was made, fans started to share their opinions about the casting decision. It would seem a trend developed with fans stating that Ruby wasn't "lesbian enough" for the role. This sparked the final twitter statement from Rose before she suspended her account. You can review her statement below: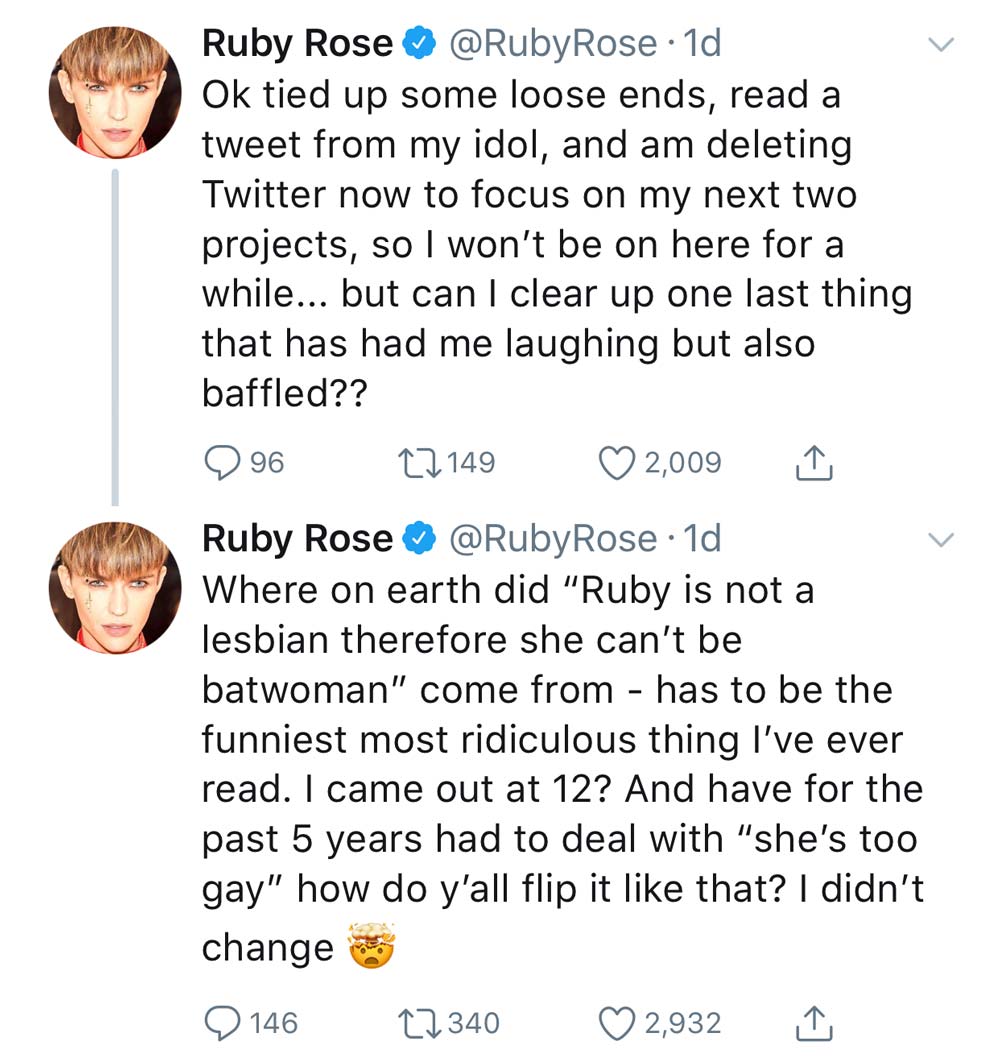 It is a disappointing outcome considering Ruby hasn't even started the role or worn the suit. Historically, fans were "outraged" at Heath Ledger's Joker casting or Margot Robbie as Harley Quinn but when the actor had the chance to bring the character to life, their performance was heralded as a definitive performance. We want to wish Ruby Rose all the support we can and are excited to see how she will bring Kate Kane to life. It is our hope that fans will also follow this direction and reserve their judgement until Ruby has a chance to make Batwoman her own.
Let us know what you think of this news in the comments below and in the forum. We have also added this issue to our polls on the right (or below on mobile) so you can cast your vote.