The 2018-2019 Arrowverse season is in full flow and with it, we continue to march toward the epic three-night crossover event, "Elseworlds". Of course, Batwoman fans are anxiously waiting to see this event as the Arrowverse will get thier first Bat character in Ruby Rose's Batwoman. Additionally, this will mark the first time a live action portrayal of the wigged-crusader will appear on screen. The internet exploded when Rose's costume was first revealed, now the header image of this very site. Today, Entertainment Weekly got to talk with Ruby Rose about what it's like to be Batwoman and share a first action still of Rose's Kate Kane.
Rose had this to say about wearing the Batwoman costume:
It's a strange feeling to put on a suit like this that has been custom made for you knowing that it's going to transform you into a character that does amazing things. You feel very empowered and it just instantly changes everything you feel in that moment.
Ruby spoke about what playing the openly gay character means to her:
The fact that she is an outwardly gay superhero, which is something growing up I would've loved to have seen on my TV, was a big deciding factor as to why I was so passionate about the role. This [role] just meant a lot more to me because I could relate in so many ways and, at the same time, felt like this was a job that would give me a purpose every day coming into work beyond just getting to live my dream, which is acting, and would be far more rewarding than anything I've done in the past.
Other interesting facts from the article noted that Batwoman would save Cisco and Green Arrow at Arkham Asylum and will use both her grappler and batarang to bring down two inmates who attempt to escape. Fans will also delight to know that the Arrowverse characters will get to interact with both Batwoman and her alter-ego Kate Kane! For more on this story head over to Entertainment Weekly to read the full article and check out the first action still below: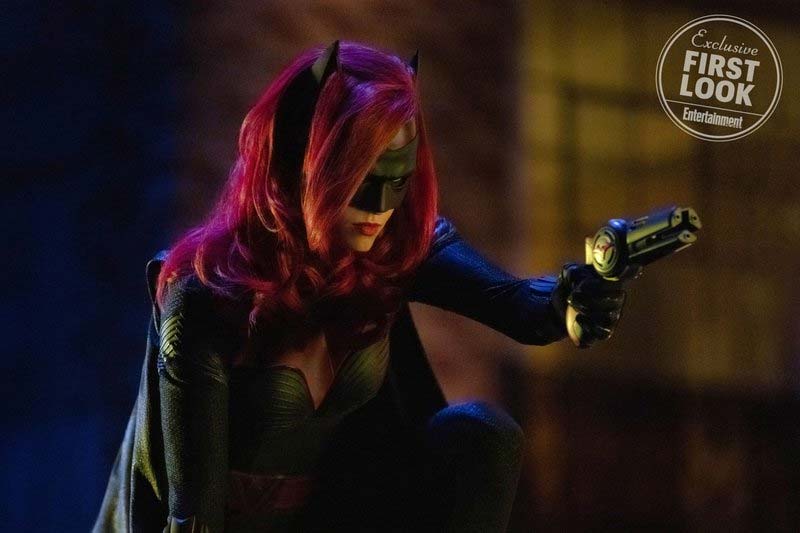 Share your thoughts on this awesome news in the comments below or in our forum!