11/2/2018 6:33 pm

The Elseworlds crossover event keeps getting bigger and bigger. Entertainment Weekly has learned that Bob Frazer, known for his roles on The 100, The Man in the High Castle, Travelers, and Project Blue Book, has joined the Arrowverse for the crossover as Roger Hayden, AKA the supervillain Psycho-Pirate. This has some major implications for the plot of the crossover. Roger is one of the few characters to remember the multiverse after it was erased by the Crisis on Infinite Earths. He usually has some part to play in DC's Crisis events. The major Crisis event is actually hinted at in The Flash as the newspaper story in Thawn's future office. Fans can expect to see Psycho-Pirate in the Arrow and Supergirl portions of the crossover. As a reminder, Supergirl will finish off the crossover on Tuesday (The Flash has moved to Sunday for one night only). Psycho-Pirate uses his Medusa mask to manipulate people's emotions. He'll likely pair up with another Crossover villain, Jeremy Davies' Dr. John Deegan.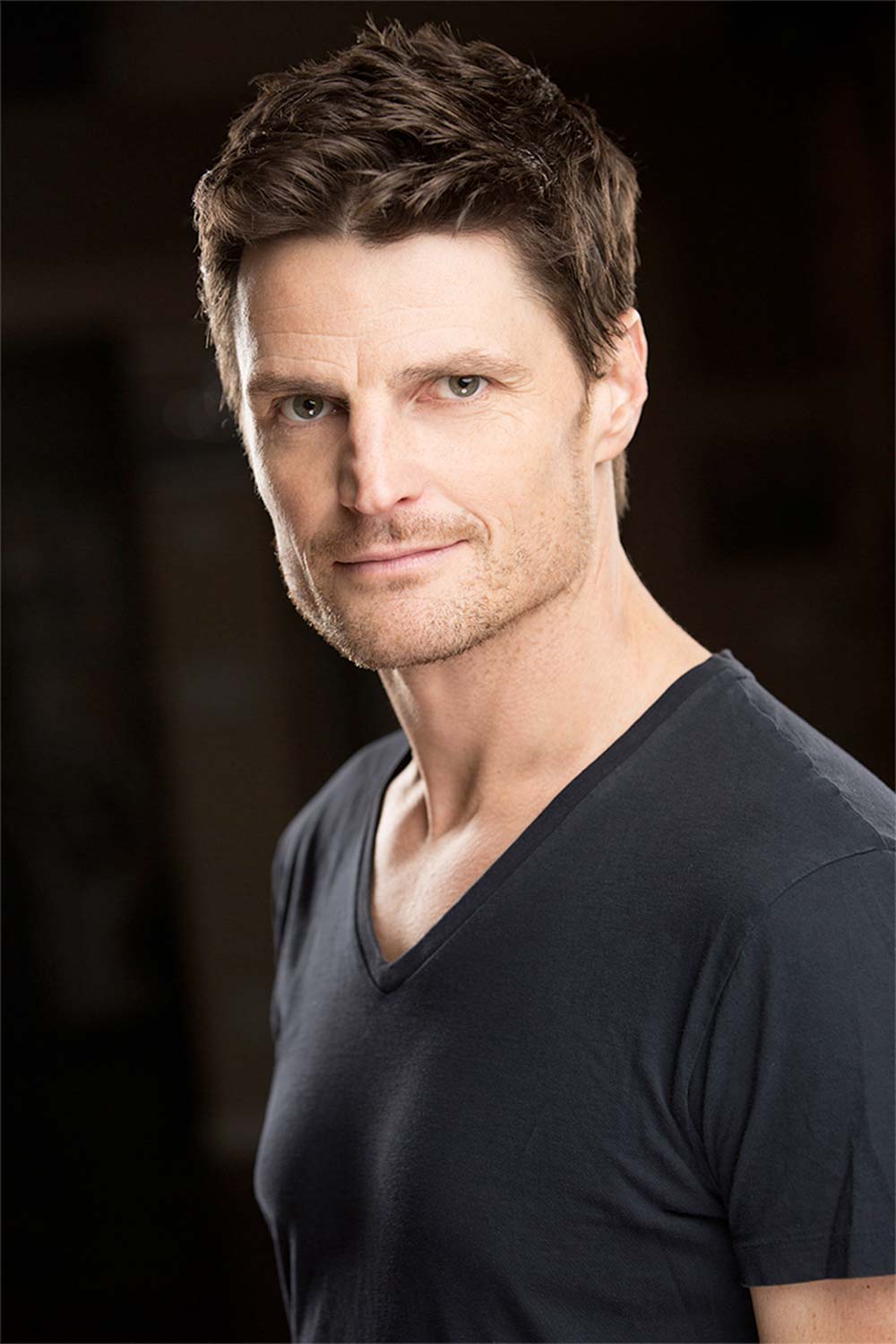 (Bob Frazer pictured above.)
The crossover is off to Chicago to film some of their Gotham scenes right now. Let us know what you think of the addition to the big event in the comments below or the forum!
10/30/2018 4:30 pm

Batwoman stole the headline when Stephen Amell announced she would make her debut in this year's crossover event! Since then, we've learned we would have Superman, Lois, heroes in new roles, and of course, the Monitor! The Monitor represents some of the biggest storylines in the DC World. Almost all "Crisis" events have included them and now that we are getting a Monitor in the CW Arrowverse, it's time for us to see what the Monitor will look like. Entertainment Weekly has the first look at LaMonica Garrett's Mar-Novu, the CW Monitor. The Monitor is described as "an extraterrestrial being of infinite power" but Grant Gustin [The Flash] does an even better job of telling us what to expect.
LaMonica was ridiculous, like seeing him in his suit, he's just a monster. He's like an absolute unit. He doesn't have to do a lot with his performance. He's so intimidating with just these subtleties, so that's dope.
If that wasn't enough then check out this first look image: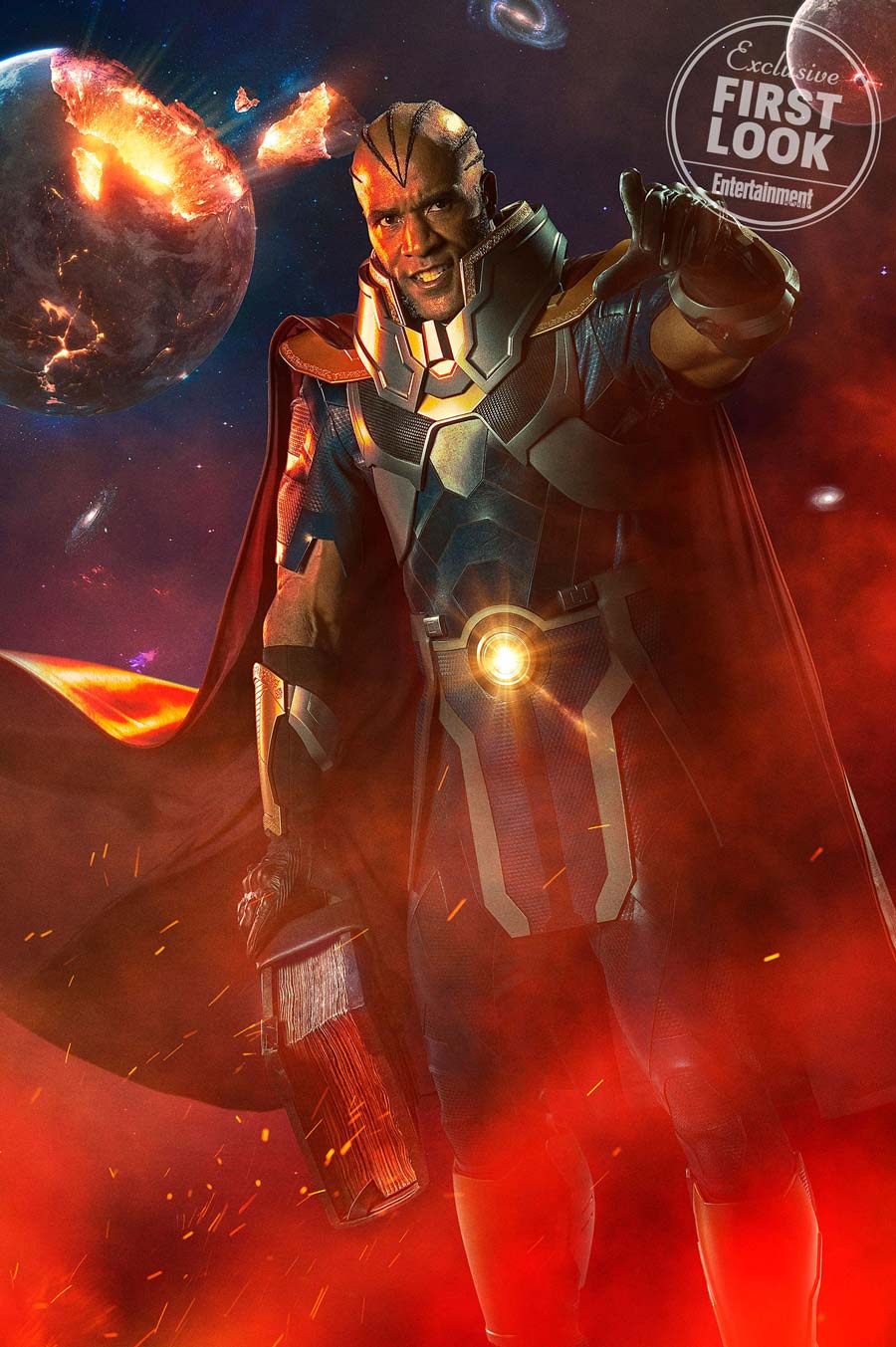 Let us know what you think in the comments below and in the forum!
10/26/2018 4:38 pm

Over the last week or so, it's been pretty clear that the crossover is being filmed and is in full effect! We've been able to see a few behind the scenes images of Ruby Rose with her eyes painted black as they would be when she is out of the Bat Cowl. One thing that has been missing though, is seeing Batwoman on set with the other heroes. Well today, Melissa Benoist herself (Supergirl) shared this amazing photo via instagram! Melissa had this to day about the image:
Indicative of my excitement that she's here and kicking ass, Ruby Rose!
Check out Supergirl and Batwoman together on the set of Elseworlds below: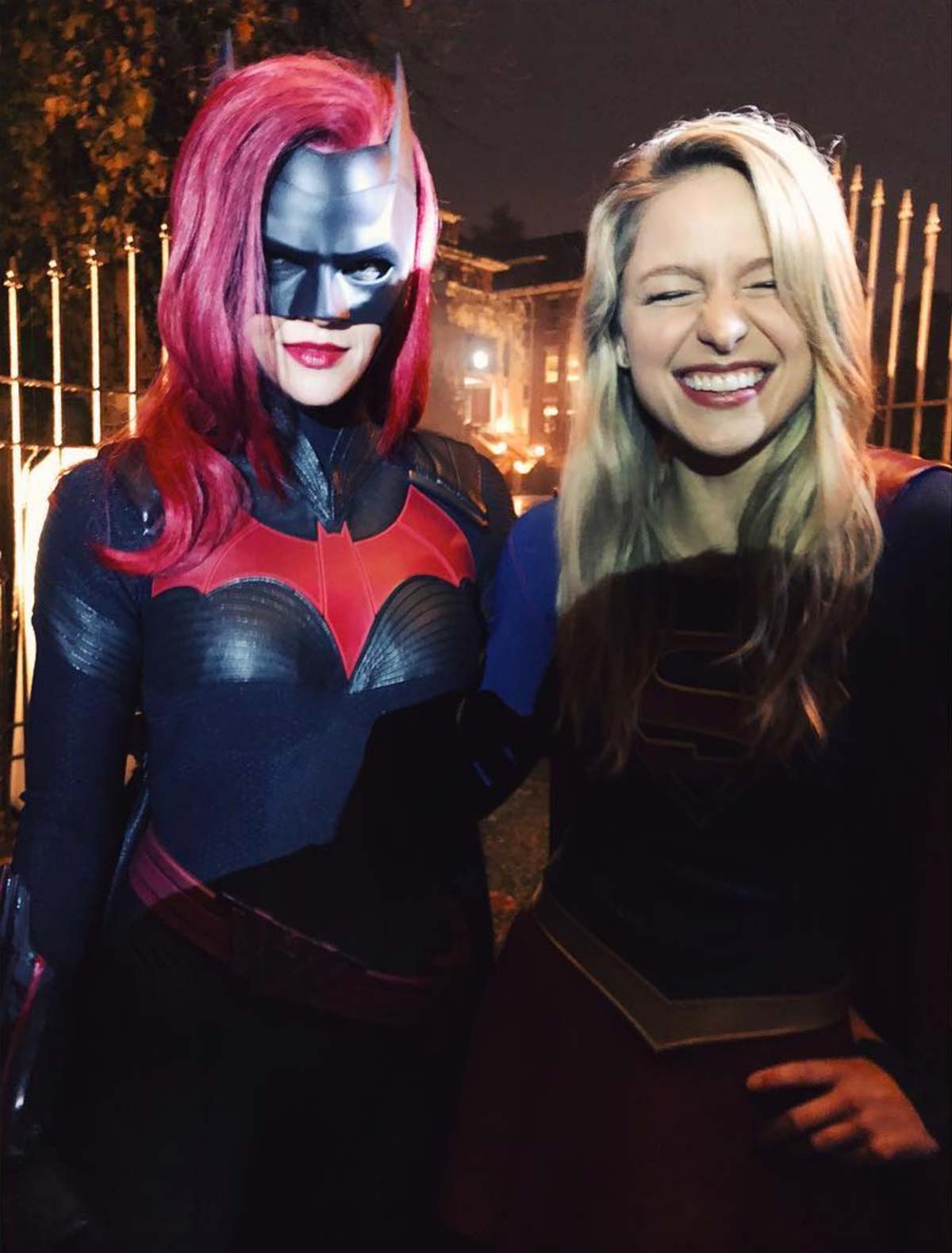 ---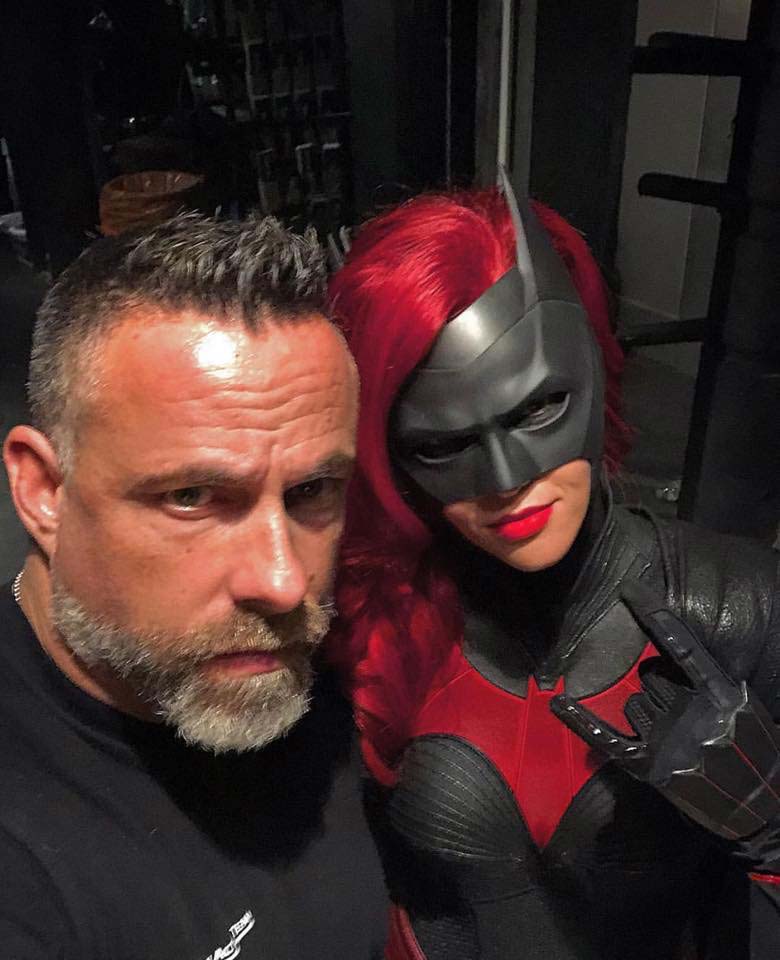 Let us know what you think of this dynamic duo in the comments below and in the forum!
10/16/2018 9:27 am

Elseworlds are comicbook stories that allow for alternate timelines and/or different universes where writers can explore big "What If" questions. Flashpoint might be one of the most well known Elseworld stories, but other huge ones are Red Son (currently being explored on Supergirl this season), Kingdom Come, (a world where Joker killed Lois Lane and Superman and turned his back on humanity long enough for a new breed of heroes that kill took over) and Batman: Gotham by Gaslight (An exploration of Batman and Gotham in a Victorian period).
Of course, when you remove yourself from the modern day timeline, the possibilities for our beloved characters become endless. That would seem to be the case for this year's big crossover event as well! In a series of huge instagram posts from Grant Gustin (Barry Allen on The Flash) and Stephen Amell (Oliver Queen on Arrow), the jumbling of roles looks to be taking place for Elseworlds on the CW! Check out the images below:
Let us know what you think of these images in the comments below and in our forum!
10/15/2018 11:37 am

Today, Stephen Amell has set the internet on fire! For those that don't know, Stephen plays Oliver Queen on Arrow. In addition, the Elseworld crossover event between Supergirl, The Flash, and Arrow is currently filming. This includes our first look at a live action Batwoman! It would seem today, we are getting our first look at a different Superman as well! The DCEU has been dying over the fact that we never got to see the famous Black Superman Suit, but the Arrowverse is not afraid! Stephen tweeted out this amazing photo of Grant Gustin, Tyler Hoechlin and himself on set! Check out the new Superman suit below: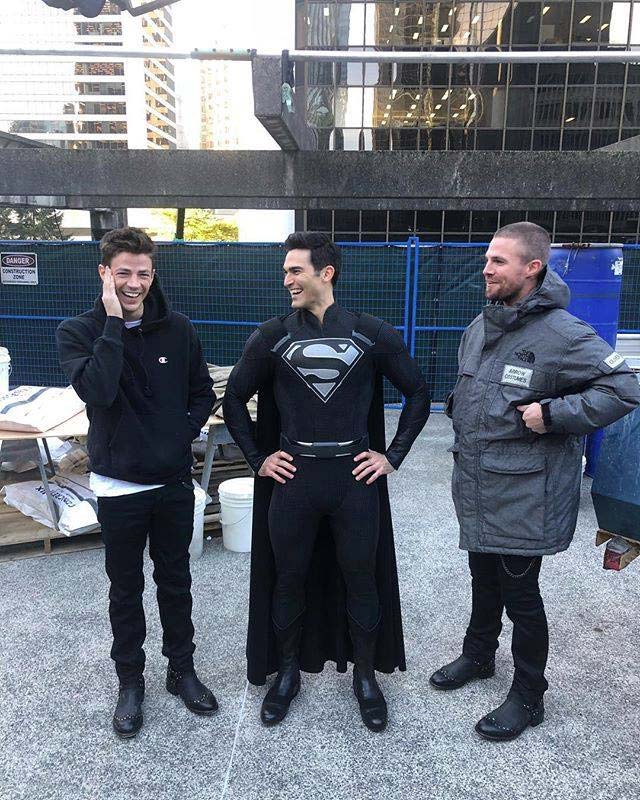 Let us know what you think of this Superman we've never seen before in the comments below and in the forum!