8/2/2019 2:46 pm

One of the really fun things we are enjoying about the ramp up for Batwoman's debut is all the original teaser videos. They are short but they all feature original content rather than just spliced together shots from the pilot. We've had the Night Ride teaser, the Tattoo teaser, and the Times are Changing teaser. Today we get Down the Rabbit Hole teaser! With Alice being the main villain, at least for this first season, this teaser certainly seem appropriate for us! Check it out below:
Let us know what you think in the comments below and in the forum!
7/29/2019 10:13 am

For anyone, press, actor, producer, fan, random passer-by, the aftermath of San Diego Comic Con is exhaustion! However, the news continues and The CW is still hammering their promotion of their newest Arrowverse show, Batwoman! A couple of interesting facts have been revealed since the major Batwoman panel at SDCC. First, we are learning now that the Elseworlds crossover event (last year's three hour three show event that introduced us to Batwoman) takes place between episodes three and four of the first season! As panel-viewers know, the iconic red and black Batwoman suit hasn't even been created yet. (It doesn't debut in the pilot).
The second fun piece of promotional material is that a new poster has been debuted featuring the season 1 villain, Alice! Batwoman fans will know that Alice is a MAJOR character of the Batwoman lore so it is only fitting that she get her own poster! You can check that out below: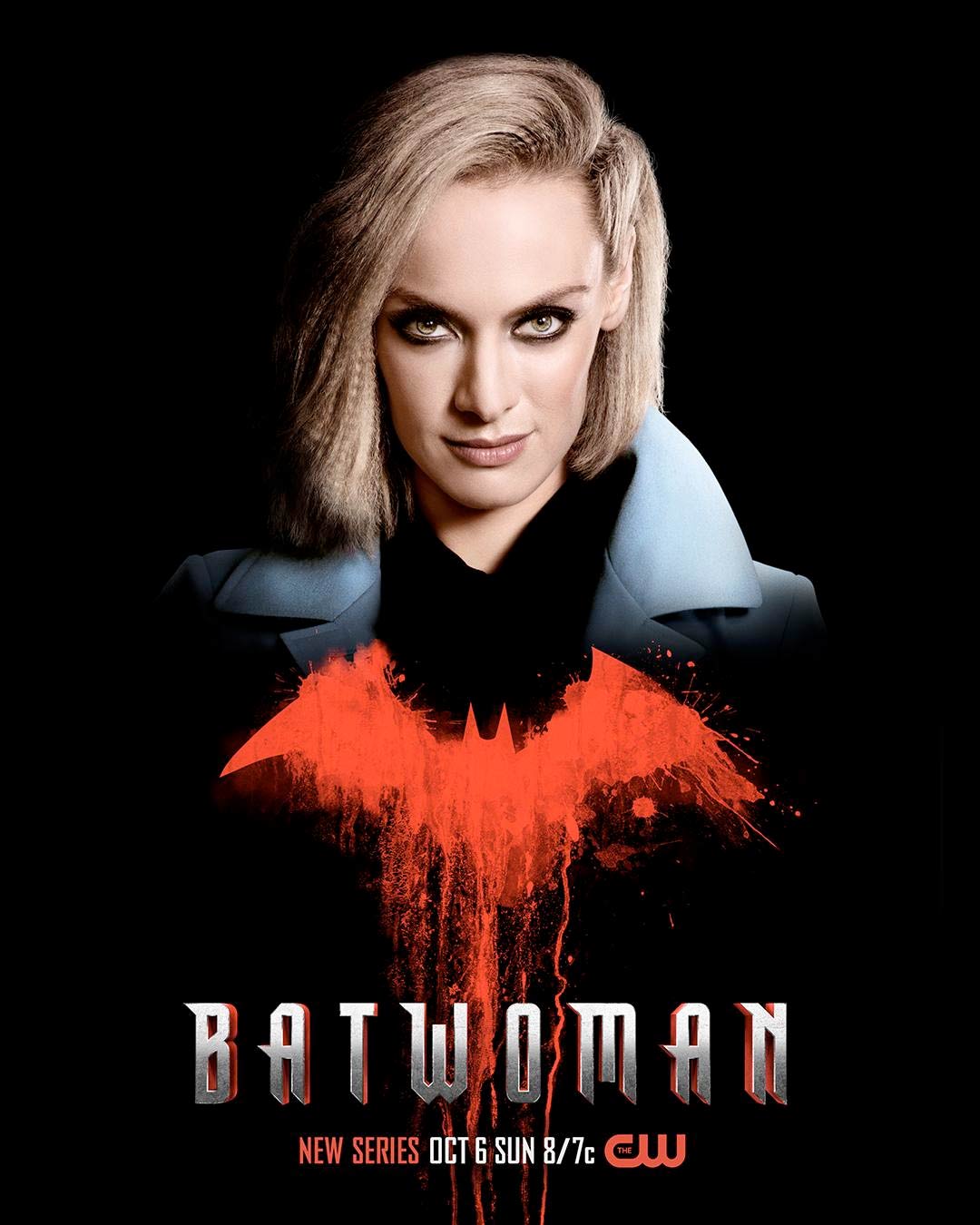 Let us know what you think of the news and the poster in the comments below and in our forum!
7/20/2019 11:36 am

Fans were treated to a second opportunity to see the Batwoman pilot today! Afterwords, the actors and showrunners (minus Ruby Rose) stepped out to answer a few questions. What we learned during the panel was amazing! First off, we now know who is going to be the second villain in the season. That is none other than Batman Hush's Tommy Elliot! Additionally, we learned that Burt Ward from the 1960's Batman show (he played Robin) will have apart to play in the Crisis on Infinite Earths crossover. Executive Producer Caroline Dries also noted that Supergirl and Batwoman will be very close. They should have a few adventures together and she likens their closeness to that of Oliver and Barry.
We can't tell you how excited we are for this show and where it's going to go! Let us know your thoughts in the comments below and in our forum!
7/19/2019 5:04 pm

Everyone knows that our leading lady, Ruby Rose is not shy about her tattoos. They have even incorporated them in the Kate Kane character. Today, even thought Ruby can't make it to SDCC (see our previous article) The CW released a new teaser that focused on the aspect of Batwoman and tattoos. Just about everyone in Gotham is making a stop at their local tattoo parlor and it would seem they all want the same thing! We can't blame them either! Check out this cute teaser below:
Let us know what you think in the comments below and in the forum!
7/18/2019 10:27 pm

In an emotional and purpose-felt post on her instagram, Ruby Rose gave fans notice that she would be unable to attend Comic Con this year due to production issues. The scenes she is working on for the episode require a lot more time and work than production thought and was simply unprepared for the depth required. In a video statement to her fans on Instagram, the Caped Crusader actor said [paraphrased] that she and the crew tried everything humanly possible to try and get her there. Ruby notes that she knows that there are banners, elevators, hotel key cards and batwoman signal lights across the city and she wanted to be there more than anything. Rose even notes that she couldn't have been more excited to be invited to SDCC as a guest because even before that she simply wanted to go as a fan.
In our opinion, this sucks. But we don't wish ill on Ruby at all and we hope that you will follow that thinking. Ruby is doing an incredible job as Batwoman (see our spoiler free review of the pilot). We'd much rather have a quality Batwoman show, than an in-person Batwoman appearance at Comic Con. Our best wishes go out to Ruby and the crew! Thank you for all the hard work you are doing! See you October 6th!
Let us know your thoughts in the comments below and in the forum!