4/30/2021 1:44 pm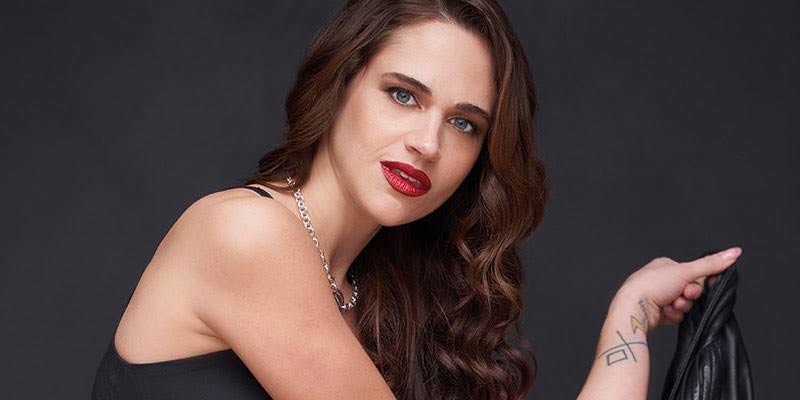 Season two of Batwoman is halfway through, and the stakes are getting higher to all the characters. One such character is Angelique, Batwoman's charming and scrappy ex-lover, played by Bevin Bru. Every once in a while we get very special opportunities and today we have a very special interivew to share with you. We recently spoke to the Cuban actress, who is also a writer and fitness expert, about Angelique Martin and also about Bru herself. Read our exciting interview below:
Batwoman.tv Did you read comics before your role on Batwoman, and did you have a favorite superhero growing up?
I did not read comics because I was so intimidated by them. I thought that I would mess up the story. Words in a book are easy, you just read the words. In a comic book, it was like, "Do I do the picture first or the words? If I read the words first and not the picture, did I give the joke away? Did not land now?"

I did have like a favorite comic book kind of hero, and I still love her, it's Tank Girl.
Batwoman.tv: Yes, I love Tank Girl!
Then I saw the movie and I was like, "Oh my God. She is so kick ass!"
Batwoman.tv: Over the course of the season, Angelique has a lot of layers and she's trying so hard to make things right. What would you like to see for her growth and her future?
I want her to continue on this path of self-growth, accountability, responsibility, and to continue to develop her self-worth. Just somehow get to the same place that Ryan has gotten. Ryan found Batwoman, and in Batwoman found her true self and her real worth.

I want there to be a similar equivalent for Angelique- to give her the chance to find her purpose and let that reflect her self-worth and capabilities.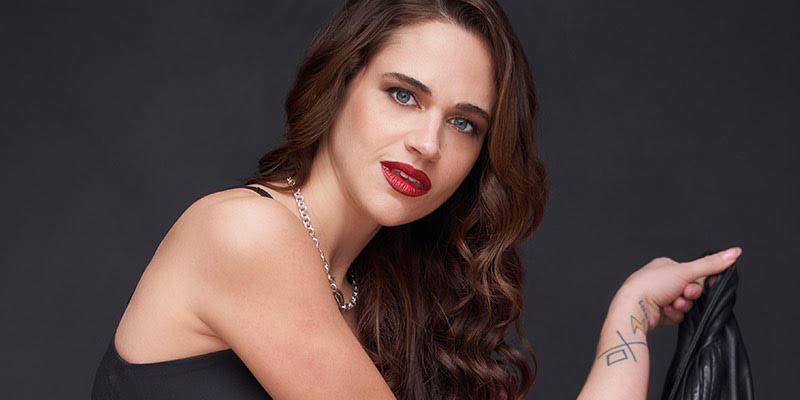 Photo Credit: Bobby Quillard
Batwoman.tv: She seems to always have to answer to ghosts of her past.
She's made a lot of wrong choices with the best of intentions.
Batwoman.tv: Does that make her even more of a redeemable character?
I believe so. There's nothing more relatable than a person intending to do good and unintentionally doing wrong by someone. It's almost unavoidable.

You think you're doing the best you can, but somebody else still gets hurt, or somebody else still judges you, or you somehow still fall short. That's one of the most relatable things, especially in this day and age: we're all trying to do right by everybody, yet we still find ourselves falling short.
Batwoman.tv: How did you approach Angelique's personality and backstory? Did you take inspiration from others or your own life experiences?
When I first got the role, I called the showrunner, Caroline, trying to get a feel for the character. We kind of came up with her vibe being Aladdin meets Gia, from the Angelina Jolie movie. Angelique has this kind of sexy dangerousness to her, but she's also scrappy like Aladdin.

Since she was raised in the foster care system, I watched some documentaries to see the children interviewed and their experiences so I can kind of have a polling point for her.
Batwoman.tv: What do you hope fans take away from Angelique's story?
I feel like Angelique is so realistic because she makes a choice, and then it fails or blows up in her face (the way life does happen)! But she somehow finds a way to fix it or to use it.

I hope it inspires people. It really doesn't matter where you're at right now or what you've done in your past. You can move past the obstacle. You have that strength in you.

It also speaks to Ryan's support! Without her, I don't think Angelique would have gotten as far as she got. Period. It highlights the importance of surrounding yourself with people who love you unconditionally, support you, patient with you, and can see the bigger picture better than yourself.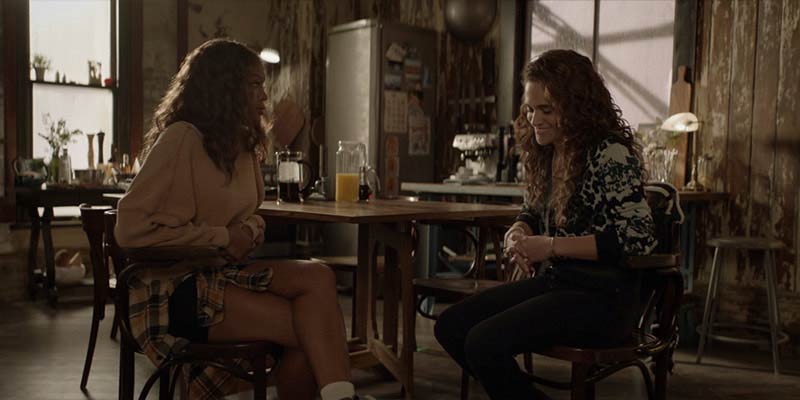 Photo Credit: The CW
Batwoman.tv: What do you hope fans take away from your own story?
If you have a dream in life, you must keep pursuing it. I've been going for almost 10 years, and it's taken me 10 years to get this first TV role. If you have a plan and a goal, just keep consistently putting one foot in front of the other and it's inevitable that you will succeed.
Batwoman.tv: You're a huge advocate for representation in the Cuban and LGBTQIA communities. What have you learned along the way, and how can fans help promote more representation in Hollywood?
What I've learned about myself along the way is that I just get more and more proud to be who I am. I just feel proud to be a Cuban and to be on the CW show—it just feels good for my people.

If you want change, it starts with the ground up. If you want to see more diversity, you must write more diverse stories. It's not just about remaking old stories, throwing in a diverse cast, and calling it a day. It's about reading new stories that come from the culture, or from the experience of a diverse pool, not like "Hey! Let's remake the same old white story with a diverse cast." Sorry, that's a cop out.

We want to hear their story and experiences, their POV, and their take. That's what matters. It's interesting and important—and lacking.
Batwoman.tv: You're also passionate about health and wellness. Do you think being in quarantine has affected you or the way you approach teaching others? How did you stay connected and motivated?
I don't know, I'm one of the lucky ones. Quarantine just completely revitalized my whole approach and relationship with health and wellness. As an actress and a trainer, you're running around 24/7 trying to do three auditions; then go teach three classes; get your workout in; get some sleep; and get your meditation. So, when quarantine happened. It just took away so much of the external noise. I was able to wake up and take the time to meditate, do the morning pages, and to workout.

When I would teach my class, they were shorter classes. So, I went to Instagram to help me stay accountable. I was doing free one-hour mini classes two to three times a week on Instagram Live for anyone who wanted to join. I just had a lot of fun being able to personally connect with a wider net of people who were taking classes with me!

When it comes to health and wellness, you must prioritize it. I know it's hard for a lot of people, but you must find a way. I know it sounds dramatic, but it really is life and death.
Batwoman.tv:: I agree! *secretly wearing yesterday's shirt and sweatpants*
Once you start to like honor and respect yourself, it's just so funny how the universe starts to say, "Hey, this person's now ready for more of what they actually want, not just more of the noise."
Batwoman.tv: What would you like to say to Batwoman fans who are eager to see what happens later in the season? Is there anything you can tease?
All I can say is, "Holy. Shiz. Buckle up, baby! Buckle the F up!"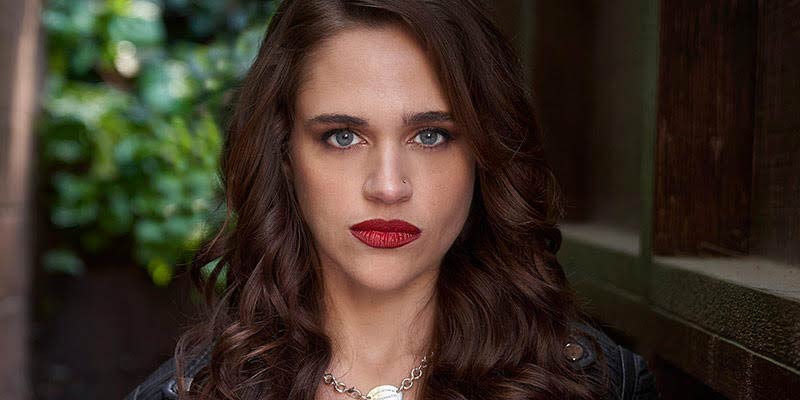 Photo Credit: Bobby Quillard
We'd like to thank Bevin for taking time to speak to us, and we can't wait to watch the rest of season two unfold. Remember, Batwoman returns on Sunday with the new time being 9:00pm.
Let us know what you think in the comments below and in the forum! Don't forget to follow us on Twitter.
4/29/2021 6:46 pm

We had a week off last week but we are excited to welcome back Batwoman to our tvs this Sunday at the brand new time of 9pm! Don't forget to tune in an hour later. Looking ahead to May 16th, we have a new synopsis for Batwoman's "Within the Limitations" episode. This one is pretty light on the specifics. Usually when that happens it's because there are pivitol and interesting moments that happen and change the course of the plot. For now what we know for sure is that everyone in Gotham that is a Snakebite addict will crave something even more than just their next fix! Check out the full synopsis below:
HUNGRY FOR MORE - Batwoman (Javicia Leslie) is faced with a new challenge when Gotham's Snakebite addicts become ravenous for more than the next fix. Also starring Dougray Scott, Rachel Skarsten, Meagan Tandy, Nicole Kang and Camrus Johnson. Rob Duncan directed the episode written by Ebony Gilbert and Maya Houston (#214). Original airdate 5/16/2021.
Let us know what you think in the comments below and in the forum! Don't forget to follow us on Twitter.
4/28/2021 1:59 pm

One of our favorite characters on the show is Jacob. Dougray Scott is doing a great job with him and his journey so far, has been a very tough one to watch. This man has basically lost one daughter twice and the other once, with the reality that both are still alive. That is some dark twist of fate that should really haunt a man let alone a father like Jacob. It's actually no surprise to us that under that level of stress and guilt he would turn to Snake Bite to find some form of relief. The result, however, has been Jacob going off the deep end and going a bit crazy. Sophie tried to call him out on it once but to no avail. It looks like Sophie is going to get another dose of Jacob's madness judging by these new images for Sunday's all new episode!
Let us know what you think in the comments below and in the forum! Don't forget to follow us on Twitter.
4/23/2021 4:37 pm

Welcome back Batwoman fans! We've got a new episode title and synopsis for you but first we have some spring cleaning items to remind you of. The first is that there is no new episode of Batwoman this Sunday! DARN! But Batwoman is returning in May for several new episodes! But wait just a minute. Legends of Tomorrow is beginning their season in May and they are taking the lead time slot on Sunday's. Batwoman is now at 9pm instead of 8pm. Looking ahead to the episode "I'll Give You A Clue" features a foe from Sophie's rookie days and it seems all the Bat fam is getting involved. No word on if Kate Kane will show up but there have been set photos of Wallis Day on set! Read the full synopsis below:
GAME NIGHT - When Sophie (Meagan Tandy) must face a foe from her rookie days with The Crows, Ryan (Javicia Leslie), Mary (Nicole Kang) and Luke (Camrus Johnson) are also pulled into the villain's game. Meanwhile, the tables turn on Alice (Rachel Skarsten) when she finds herself in dire circumstances, and Jacob (Dougray Scott) continues to revisit the past. Marshall Virtue directed the episode written by Caroline Dries and Natalie Abrams (#213). Original airdate 5/9/21.
Let us know what you think in the comments below and in the forum! Don't forget to follow us on Twitter.
4/18/2021 6:01 pm

Two of two! Tonight was the only other new episode of Batwoman in the month of April. Fans will have to wait a bit longer as next week there isn't a new episode. That said, while we still don't know much about Kate Kane, there was plenty to discover with Ryan and team Batwoman tonight. Sophie worked closely with our new Batwoman and Sophie's no idiot, did she discover the real identity of Batwoman? Is Jacob still taking Snakebite? All this and more, here's what stood out to us:
Angelique Turns Walter White: Black Mask can't make more Snakebite and with Angelique out of prison, his team captures her and brings her back to base. In order to save her own life, Angelique agrees to help Black Mask to make the drug. Alice tracks down Enigma and asks for her help in forgetting Kate. Batwoman hunts down the carrier of the ingredient that Angelique needs and stops her, but to her surprise, it was actually Sophie in disguise.
Jacob Unhinged: Jacob isn't doing very good. He's on the Snakebike drug, and he's being over protective of Sophie. He dismisses Sophie and puts another agent in charge with a reputation of scorching everything in sight to get to his objective. Sophie decides to pair up with Ryan to launch her own investigation.
Alice vs Young Kate: Alice begins her treatment with Enigma but it seems that Enigma might be messing with her as more of her memories of Ocean resurface too. Sophie uses Luke to get Ryan her fake identity. The two have to pretend they don't know each other. Using the Batmobile's AI driving software, Ryan is able to get the job using Mary's car.
Fast and Furious Gotham Drift: Ryan gets the shipment and starts driving. Luke takes over for Ryan while she places the trackers. They are able to elude the cops and deliver the fear toxin to the drop off. When Sophie and Luke arrive at the meet up, Sophie is gone, she is taking them on by herself. Alice undergoes another treatment but it is interrupted by the real Ocean who isn't dead.
Mocking Bird: Ocean is pissed and wants to know why Alice killed him. Alice is able manipulate both Ocean and Enigma and take the upper hand. Just as Alice is about to make the killing blow, Enigma whispers one word and unlocks Ocean and Alice's memories of each other. Sophie heads to stop Black Mask but is captured. Batwoman arrives and the pair capture him but Black Mask uses a live feed of Angelique to stop the two from unmasking him and he is able to escape.
In the finale wrap up moments, we learn that Angelique doesn't know the full formula for Snakebite. Before killing her, Angelique convinces Black Mask to let her find Ocean. Ocean and Alice meet in a back ally, their feelings for each other returned. Sophie finds the bat computer in Mary's car and thus discovers who Batwoman is!
Let us know what you think in the comments below and in the forum! Don't forget to follow us on Twitter.