8/22/2018 12:56 pm

HALLELUJAH!!!!! This is going to be off the hook!!!! TVLine.com is reporting that Superman and his companion Lois Lane will also be joining the Three Night Crossover event in December! The Man of Steel will be played by fan favorite Tyler Hoechlin again and his partner, Lois Lane, has yet to be cast! Executive Producers Robert Rovner & Jessica Queller of Supergirl had this to say about introducing the iconic reporter to the Arrowverse:
We couldn't be more excited to introduce Lois Lane to the Arrowverse. This dogged, determined and brave reporter will make for a strong partner to Superman and amazing addition to our universe of DC characters.
Just when we thought that introducing Batwoman would take this off the hook, you now get to introduce Arrow and The Flash to Superman!!!! This crossover is lining up to be the best yet!
Let us know your thoughts in the comments below and in the forum!
8/21/2018 2:48 pm

Many of us have been wondering how the crossover was going to work this year and today The CW has given some hints. In a press release today, the dates were announced for the three-night, three-episode crossover. Those dates are December 9th, 10th, and 11th. What makes this announcement interesting, however, is that the crossover event will force Supergirl and The Flash to swap places in their time slots only for this week in December. What this means is that the crossover will start on The Flash and end with Supergirl. Could that mean Batwoman exists on Earth One? We'll have to wait and see!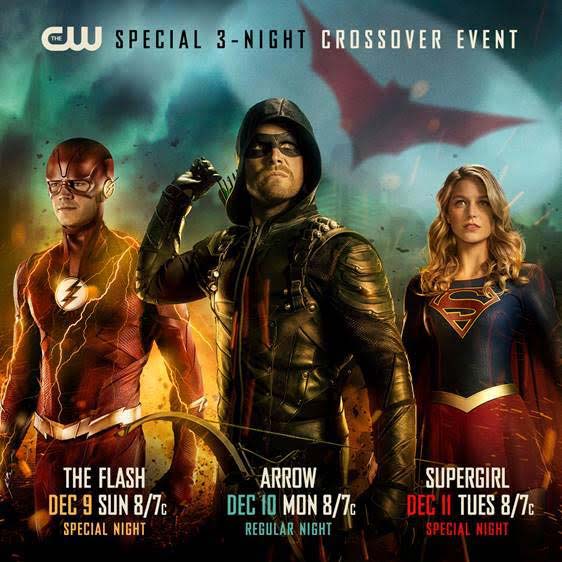 What do you think of the news? Now we have an official start date to Batwoman! Let us know your thoughts in the comments below and in our forum!
8/21/2018 12:35 pm

DC Comics is releasing an all new variation on their classic DC Bombshells Batwoman figure. The original was designed by Ant Lucia and sculpted by Tim Miller. The figure is based on the pin-up style posters from the 1940's and 50's. The new variation is in a striking red "away uniform" variant paint color. The statue measures the same 9-inch scale as the original version. Artist Ant Lucia had this to say about his version of Batwoman:
As a longtime DC fan, working on the DC Bombshells line and seeing how popular the designs have become has been a dream come true. I think this line is so unique. I love that we took these characters and showed them in a way that they have never been seen before. Batwoman's nostalgic design was one that the fans took to immediately, and that I would say seems to be one of the most popular in the cosplay community. The concept behind her was clever in its simplicity, and I love the strength and confidence she portrays in the design.
You can check out the figure below and bring it home for yourself in April 2019: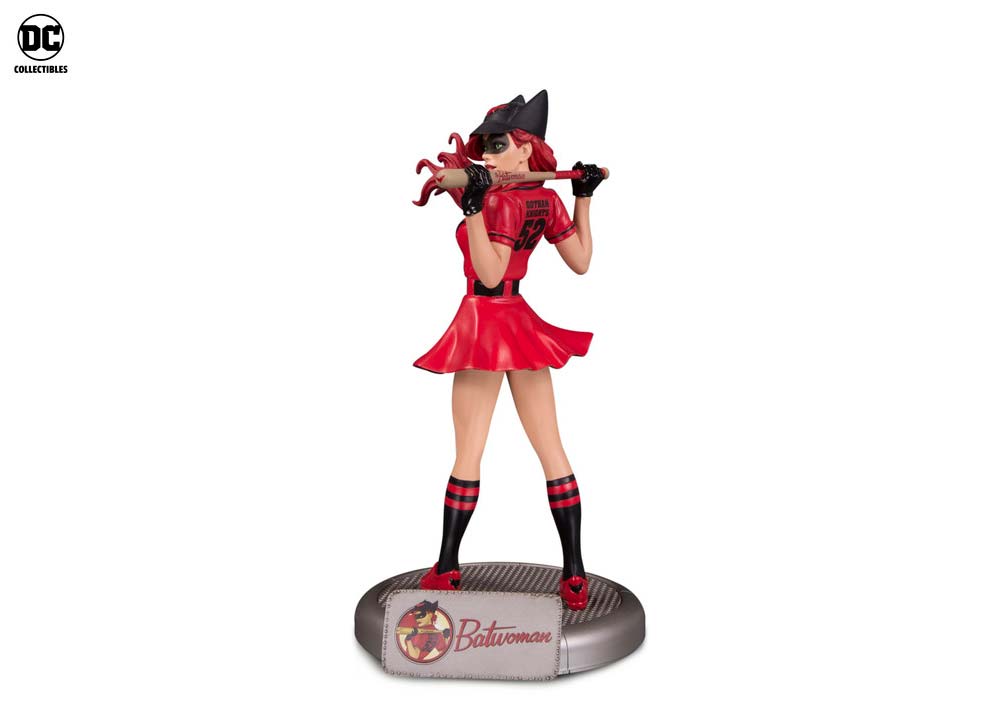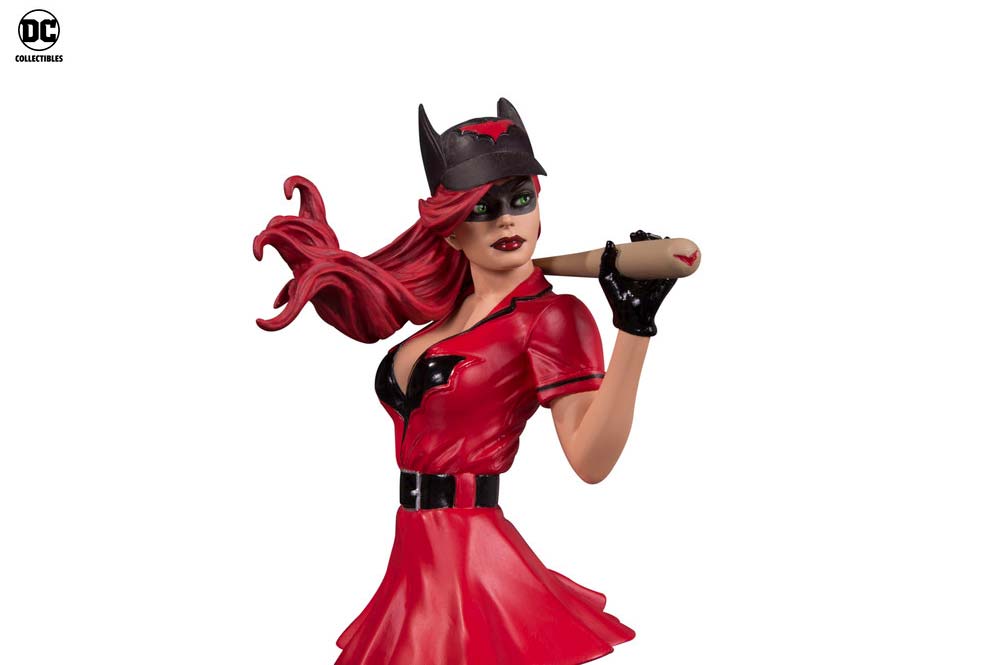 Let us know what you think of this variant figure in the comments below and in the forum!
8/12/2018 2:29 pm

Unfortunately, amid casting backlash on social media (specifically Twitter), Ruby Rose has decided to suspend her twitter account. After the casting announcement was made, fans started to share their opinions about the casting decision. It would seem a trend developed with fans stating that Ruby wasn't "lesbian enough" for the role. This sparked the final twitter statement from Rose before she suspended her account. You can review her statement below: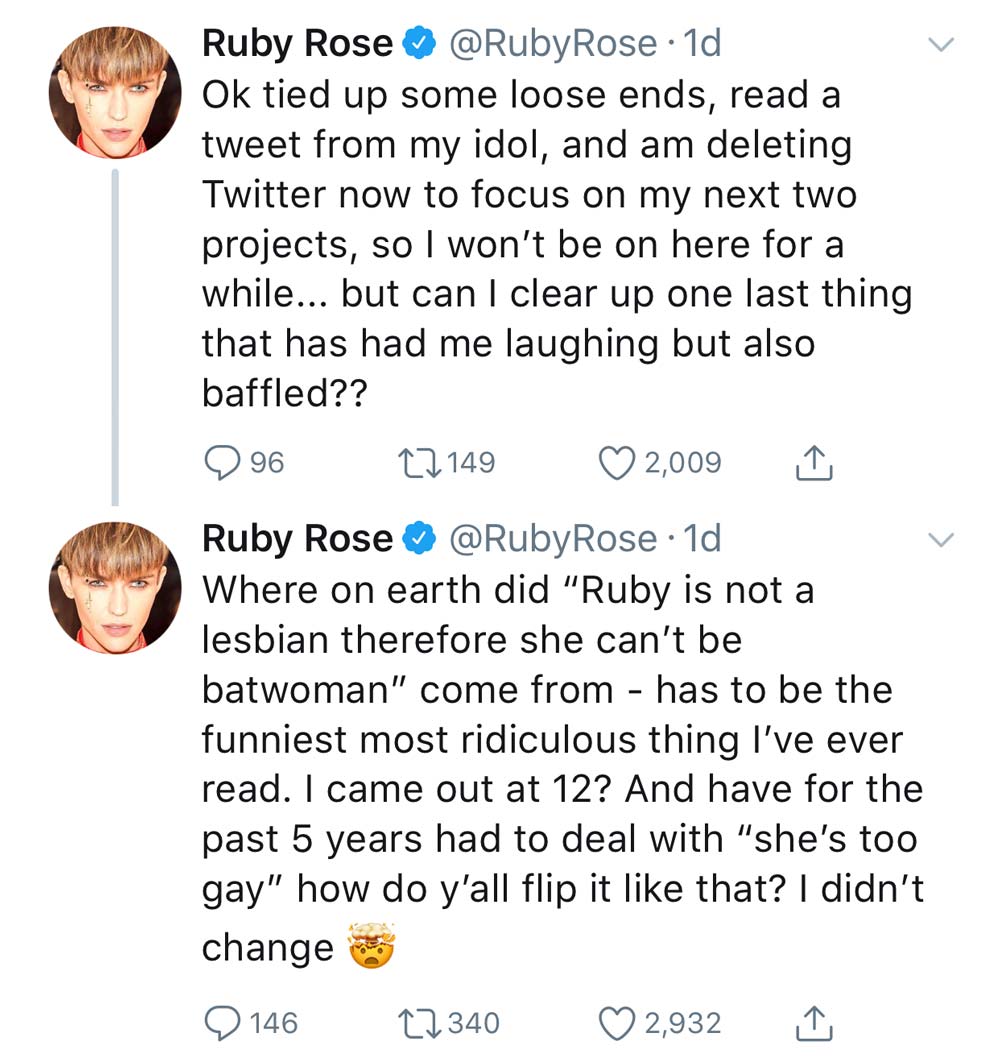 It is a disappointing outcome considering Ruby hasn't even started the role or worn the suit. Historically, fans were "outraged" at Heath Ledger's Joker casting or Margot Robbie as Harley Quinn but when the actor had the chance to bring the character to life, their performance was heralded as a definitive performance. We want to wish Ruby Rose all the support we can and are excited to see how she will bring Kate Kane to life. It is our hope that fans will also follow this direction and reserve their judgement until Ruby has a chance to make Batwoman her own.
Let us know what you think of this news in the comments below and in the forum. We have also added this issue to our polls on the right (or below on mobile) so you can cast your vote.
8/8/2018 10:58 pm
When you are cast in an iconic role, no matter your experience, your life changes! It is inevitable! Tonight, our female Caped-Crusader had the opportunity to sit down with Jimmy Fallon of NBC's The Tonight Show, to talk about her new movie, The Meg! While we don't want to put any statement against The Meg, it was clear in this interview, that Jimmy Fallon was utterly interested in Ruby becoming Batwoman! Of course, Ruby didn't disappoint, fans were let in on the story of when she first heard she was cast. Check it out below:
Let us know what you think in the comments below and in the forum!