12/13/2018 7:33 am

So Batwoman has officially entered the Arrowverse. With Elseworlds coming and going, we are left with a Gotham that is in dire need of a "Bat" and a "Wayne" corporation to bring life back to the city. This would be a perfect job for Ruby Rose's Kate Kane aka Batwoman to take on, but the show needs the green light first. So what's next for Batwoman in the real world? The first step is the pilot. Batwoman.tv already reported that an order from The CW for a pilot of Batwoman has been made. Additionally, the show needs to be cast. That process is underway now with the likely supporting characters being:
---
Renee Montoya
Bette Kane
Caroline Kane (first name might change)
Alice
Luke Fox
Jacob Kane (Jake)
---
Once the cast is set, production will likely begin. Using what they can from the Elseworlds crossover, the sets will be added to and location scouting for more live action areas to film will be identified. Current rumors have dozens of sources saying that filming will begin in the Spring of 2019 with some even claiming it to be in April. This is likely the case as that would give the pilot enough time to be filmed and sent to the CW executive board for consideration of a series order. Additionally, it makes the pilot available for San Diego Comic Con where previews and or full viewings can take place. Should the series get a full order, we can then expect Batwoman to join the Arrowverse line-up in the 2019-2020 season, just in time for Crisis on Infinite Earths.
Indications of this entire process are already being seen. Today, Spoilertv.com has unearthed a revised synopsis for the series.
In a Gotham suffering in Batman's absence, Batwoman is a dark DC Comics drama following the journey of Kate Kane as she dons a cape, cowl, and detective's hat to save her city. But Kate's personal life proves just as complicated as she grapples with a fractured family, a rookie team, and unattainable love.
This varies from the series synopsis we got back in July when the CW announced it was exploring the possibility of Batwoman. That synopsis said:
Batwoman revolves around Kate Kane, who, armed with a passion for social justice and flair for speaking her mind, soars onto the streets of Gotham as Batwoman, an out lesbian and highly trained street fighter primed to snuff out the failing city's criminal resurgence. But don't call her a hero yet: in a city desperate for a savior, Kate must overcome her own demons before embracing the call to be Gotham's symbol of hope.
The addition of team and the absence of not calling her a hero yet, makes this sound like the show is really taking shape.
Let us know what you think of these next steps for Batwoman in the comments below and in the forum!
12/11/2018 4:42 pm

Last night, Batwoman made her grand entrance into the Arrowverse and we couldn't be more excited. Initial reviews from many of the major entertainment sites and on social media hail Ruby Rose's portrayal of the Crimson Caped Crusader as 'brilliant'. We found the special bond between Supergirl and Batwoman especially heartwarming and are hoping for more from the 'World's Finest' in the future. Of course at the end of the episode, reality was rewritten yet again and this time the heroes were dealt an even more difficult hand. Here's what stood out to us:
Deegan Becomes Superman: When Deegan tried to use the book of destiny last time, he wanted to become the Flash. He failed because he wasn't experienced enough with the book. On the second attempt, he was exposed to Supergirl who has even more powers than The Flash. Deegan takes Supergirl's powers and becomes Superman. Or at least a male version of Supergirl that looks like Superman. Because Kara is not from this Earth she isn't really rewritten but she is trapped in a power dampening prison. Deegan as dark Superman, says that everyone is changed this time and agent "Danvers" reveals herself and triggers a sound blast to hurt Kara. We aren't sure yet who this Alex is.
Good is Bad and Bad is Good: The Monitor sees a bit of potential in powerless Barry and Oliver. He takes them to his dimension to give them the "glass half-empty" talk. When returned, Barry and Oliver realize that the bad guys are good and vice versa. The Trigger Twins head to the gangster bar to seek out Cisco so they can go to Earth 38 and get the real Superman. When they get there, they find out Cisco is actually the criminal boss and James Olsen, now Jimmy Olsen Worst Pal of Superman, is working for him.
Superman Returns: After Barry is able to bank on an emotional connection with Cisco, Oliver, Cisco and Barry are able to head to Earth 1. They arrive in the Fortress of Solitude where Superman and Lois are doing .. something? They are able to explain what is going on and after a silly moment where Superman wonders if Cisco is actually Kara, both Lois and Clark agree to head to Earth 1 to help set reality right. In the meantime, Kara is able to reach Alex and the two's familiar bond returns even if Alex is native to Earth 1. Alex instantly calls Kara her sister and when they run into Dark Superman, Alex remains by her side. Just then, the real Superman arrives to have a word with 'Dr Deegan'.
The Battle of the Supermen: The two Supermen fight throughout Central City. Deegan, now going full villain, decides to use the same weapon Barry and Oliver used against him. He attacks a police helicopter. The Real Superman is able to save it but gets caught off guard. Meanwhile, Kara, Earth 1 Alex and Barry find the book again. Kara attempts to change reality but doesn't know how to do it. She speeds the book to Clark who is able to restore Barry, Oliver and much of the city before Deegan closes the book again and takes off as Dark Superman.
Oliver's Gambit: Things are going too far, way too far. Clark knows that if Barry and Kara try to slow time down they will both die in the process. The two do it anyway as the heroes they are. Oliver calls on the Monitor to plead for them. He says he finally knows who he is and there is too much darkness in him to protect the Earth. Earth needs better heroes and Kara and Barry are those heroes. They inspire hope. Superman, now joined by Brainy, J'onn and Lois take on Dark Superman.
The Arrow: Oliver is able to arrive in time and shoot the book of destiny, stopping all of the reality altering moments going on. Supergirl and The Flash don't run/fly themselves to death and Brainy is able to quickly deal with the new Amazo by ripping out his motherboard.
So much happened in the last few scenes! Where do we start! Clark and Lois have to leave Earth for a time because Lois is pregnant! She can't bring the baby to term if she is on Earth, he could kick through her. Clark and Lois will stay on Argo for the time being. That said, Clark passes the torch to Kara. Supergirl will be the only Kryptonian on Earth for a while. Next up, we have Clark and Lois in the fortress preparing for their trip. Clark crushes a piece of coal into a diamond and asks Lois to marry him. All he can get out is her name before she jumps into his arms and says yes! Barry and Oliver share a drink after the long ordeal is over. The two, having been each other, have a new perspective on what it means to be a hero. Oliver gets a phone call from an unknown number and it's Batwoman. She let's him know that Deegan has made a new friend, Psycho Pirate! The crossover ends with the promise of Crisis on Infinite Earths next season!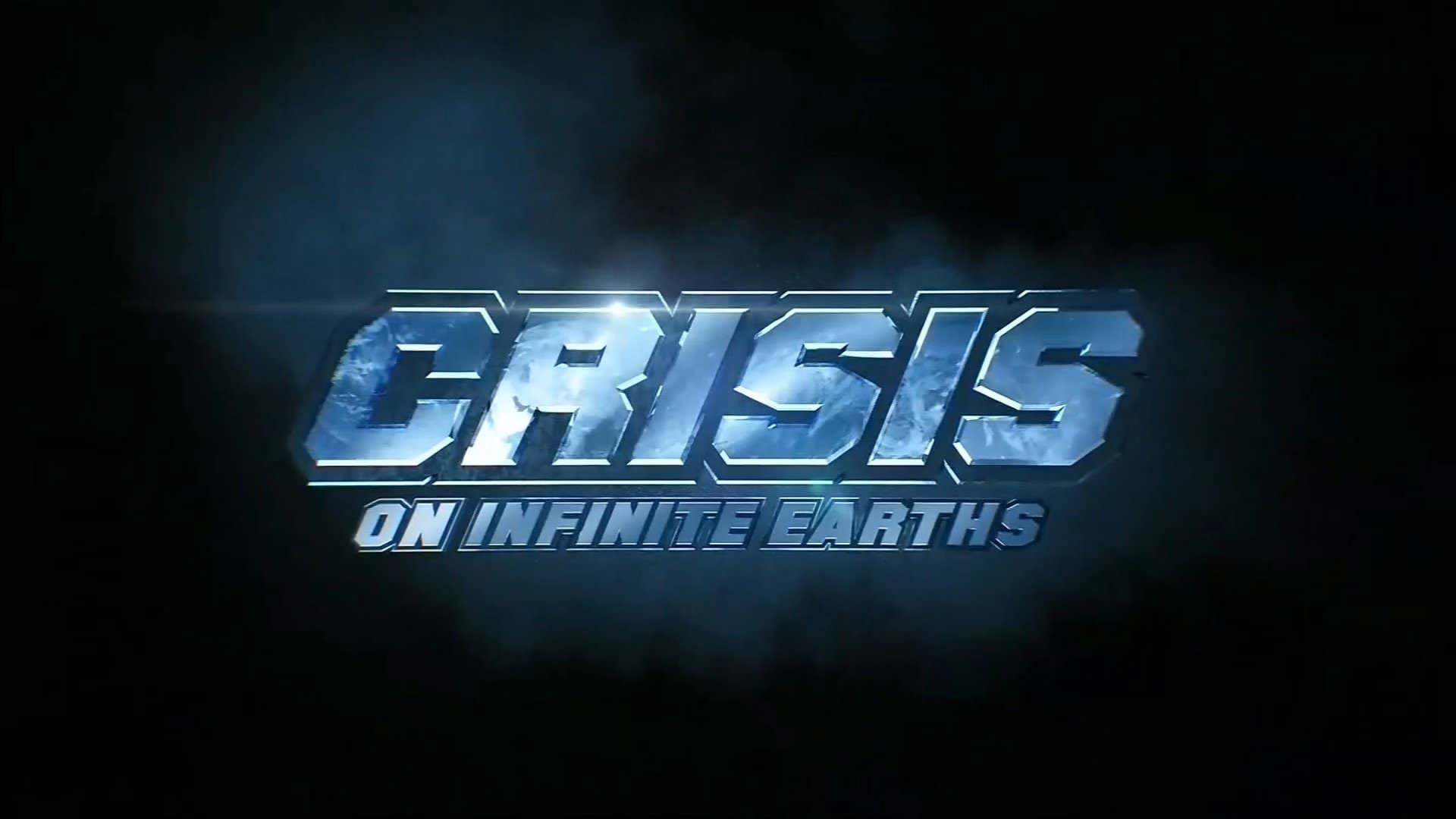 Let us know what you thought about this episode and the entire Elseworlds story in the comments below and in our forum!
12/10/2018 6:35 pm

Mar Novu called for a harder challenge and that is exactly what our heroes are going to get. Kara is missing, Barry and Oliver are powerless and the world is held under the rule of a dark-clad Superman! Very Justice Lord feeling. With Kara missing (looking to be held in some prison by an evil version of her sister Alex), there is only one man who can stand in the way of this evil Superman, Clark Kent of Earth 38! See the two Supermen battle each other and much more in this final trailer for Elseworlds part 3:
Let us know what you think of the trailer in the comments below and in the forum!
12/10/2018 4:52 pm

HERE WE GO! This is the episode of the crossover all Batwoman fans have been waiting for! Finally, we are going to get to see the first live action Batwoman ever and Ruby Rose is in the cowl! We've heard all the rumors, all the spoilers and made all the speculation but put simply, it's time to see Batwoman! How does the Arrowverse trinity deal with Kate Kane, do Supergirl and Batwoman form a fast friendship, will Barry and Oliver be able to fix reality and get back into their original bodies? Answers await! Here's what stood out to us:
A Brief Stop in Star City: Argus led by Diggle, is tasked to bring down Slade Wilson's son. It looks like he has the upper hand until the trinity shows up. Supergirl quickly disarms him and Flash and Arrow bring him down. Afterward, the team heads to Argus to let Diggle in on the Quantum Leap swap. He doesn't have as much of an issue accepting the transfer. They ask that Argus use their resources to figure out what is happening to the sky and why there is so much yellow lightning. While they are figuring it out, Supergirl, Arrow and Flash head to Gotham where they find the Bat Signal!
Gotham in Daylight: Guess Gotham is in a worse condition than we thought. Kara, Barry and Oliver are already mugged in the streets. Kara literally grabs a bullet as it exits a gun faster than people can see. Oliver, acting like Barry, tries to de-escalate the situation. It doesn't go fast enough for Barry as Green Arrow and he disarms all the muggers but cops arrive and there is Oliver Queen holding a gun to a mugger. The trinity is arrested.
Enter Kate Kane: Kate has been watching the trio since they arrived in Gotham. She bails them out of jail and sends her guard to bring them to Wayne Tower which is now in disrepair due to Bruce's vanishing three years ago. Kate has been working on fixing up Wayne Enterprises and she gives the team a place to work out of. The Flash is able to "borrow" some info from Gotham PD and they finally get a lead on a name. Dr. John Deegan.
Kara and Kate: Kara and Kate share a moment before Kara changes into Supergirl. The two talk candidly about Wayne Enterprises, Bruce and Gotham. It seems like Kara already knows that Bruce Wayne is Batman, likely because his Earth 38 version told that to Superman. Kate hilariously hits on Kara and Kara gets mega flustered. The two part, both preparing their alter-egos.
Arkham Asylum: Argus is able to get a little bit of success helping whatever is trying to break into Earth 1's reality. Turns out it's Earth 90's Barry Allen. He is giving them instructions on what they need to do to stop the coming crisis. Cisco breaches the team to Arkham where they meet Kara, Oliver and Barry. Oliver, unsure of his Flash abilities, is not willing to do a super speed recon, so Kara suggests a break-in. Killer Frost and Kara buy them some time when Oliver meets up with John Deegan. Deegan, admits to changing reality but doesn't want to stop. He lets out all the inmates of Arkham.
Enter Batwoman: The prison break is bigger than was first thought. Kara takes off to find Deegan and get the book. Diggle takes out a lot of the prisoners and Oliver as The Flash puts many of them back into their cages. Barry as Green Arrow starts to shoot down some of the prisoners outside but isn't very successful. Thankfully for them, Batwoman appears and takes out all the remaining prisoners. Exasperated that she has to clean up their mess, Batwoman begins to help the team take care of the prison break. Kara is able to find Deegan and takes the book but not before he disappears.
Scarecrow Gas: Oliver and Barry get gassed and end up fighting each other's arch nemesis. However, the gas is making them actually fight each other. Batwoman appears and she is so done with the situation. In one quick move she takes out Barry and Oliver. The two wake up and realize they were gassed. With the book, the team decides to leave Gotham. Batwoman is very happy to see them leave. Before heading out though, Supergirl takes a moment to talk to Batwoman. The two know who each other are and Kara gives Kate a vote of confidence. The two shake hands knowing they would be good friends ... The World's Finest!
In the final moments, Mar Novu gives the team a small concession. He lets them know that they are the first of the worlds he's tested to get the book of destiny back. The Monitor reveals he is preparing for a crisis coming! Perhaps the Crisis on Infinite Earths and he is trying to assemble a team strong enough to stop the coming danger. Flash 90's Flash, Supergirl and Green Arrow stand ready to face Mar Novu but he dispatches them, gets the book again and gives it to Deegan. He encourages Deegan to rewrite reality yet again and this time he summons Dark Superman who is hunting down Barry and Oliver who are now the trigger twins.
Let us know what you thought of Batwoman's debut in the comments below and in the forum!
12/9/2018 6:53 pm

Tonight was incredible! The only thing to make it better is to bring Batwoman into the mix and tomorrow that is exactly what we are going to get! After Superman, Supergirl, Arrow and Flash were able to defeat Amazo, Cisco was able to vibe on The Monitor to find out where he was and what is affecting reality. The Monitor was able to speak to Vibe through his powers. Oliver, with Barry's powers, quickly drew what he saw and the team was left with one clue, Gotham! Check out the trailer for tomorrow's episode below:
Let us know what you think of the trailer in the comments below and in the forum!