1/27/2019 12:41 pm

With Ruby Rose recently confirming that the pilot would begin filming in March, it's very much overdo that we get some casting news. That's exactly what Deadline.com is reporting! Three new cast members are joining the show in pivotal roles! As fans were able to guess based on the character descriptions found a month or so ago, the new characters joining the show are Luke Fox (played by Camrus Johnson), Sophie Moore (played by Meagan Tandy) and Mary Hamilton (played by Nicole Kang). For a better understanding of these new characters, check out the descriptions below:
Sophie Moore:
After graduating from military academy, Sophie rose through the ranks to become a high-level private security agent and one of Gotham's staunchest protectors. Despite her bite and regimented outlook, Sophie has a soft side, illuminated by Kate Kane's return.
Luke Fox:
A Dark Knight loyalist and son of Wayne's R&D director Lucius Fox, Luke works to keep Wayne Tower secure in his boss's absence. While Luke considers himself the guardian of all things Batman — specifically his symbol — he also recognizes the city's need for a new hero.
Mary Hamilton:
Excitable, talkative, and an influencer-in-the-making, Mary is Kate Kane's step-sister and polar opposite. But what Mary lacks in a filter, she makes up for with her compassion for Gotham's underserved communities, proving she has more in common with Kate than she thinks.
It certainly looks like the show is starting to take shape! Let us know what you think of these great new casting choices in the comments below and in the forum!
1/19/2019 9:56 am

We recently reported that Batwoman's pilot would begin filming in Vancouver in March. Specifically March 4th. We've been able to confirm this through a couple of sources with Production Weekly most recently confirming the story. That said, we can't think of anyone better to pile on to the confirmation game than Ruby Rose herself! Recently, Ruby took to her very active instagram to share an instagram-story that she would be adorning the cape and cowl in two months. Specifically she pointed to the incredible Sideshow Collectables Batwoman statue she has at her home! You can see the image below: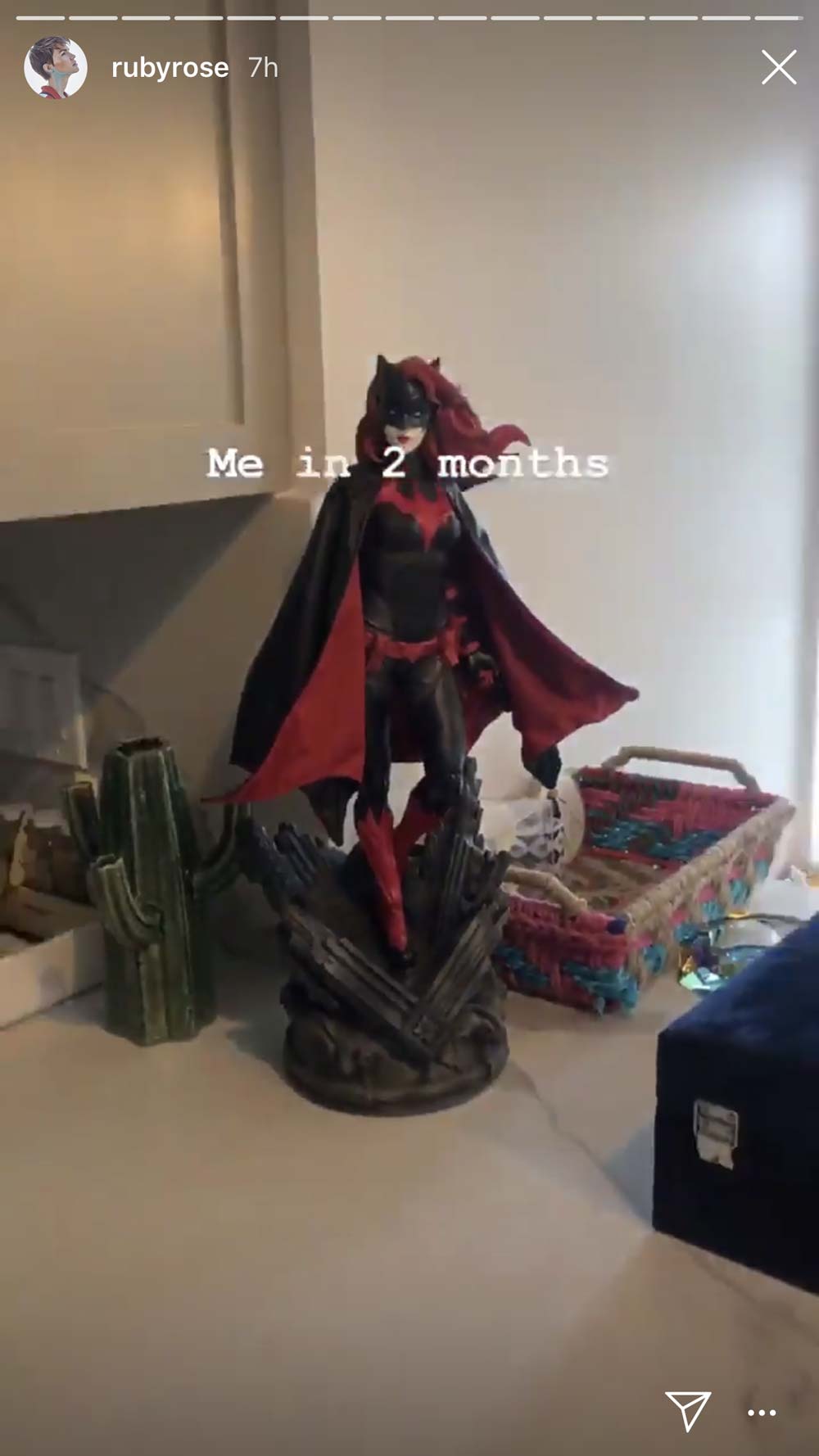 As far as news stories go, this isn't a big one, but this certainy has us boarding the hype train! Really in just over a month and a half we are going to be seeing some very interesting Batwoman stories! Just remember, follow us for all the news, rumors, spoilers, and media for CW's Batwoman!
1/14/2019 2:10 pm

After her debut on the Elseworlds crossover, fans have been eagerly waited for news of Batwoman's pilot episode. David Nutter (who has directed episodes for The Flash, The Arrow, and Game of Thrones) has been confirmed as the director for the pilot. it seems the ball is really starting to move for our Gotham hero. According to Discussing Film, the pilot episode will begin filming in Vancouver around March 4th. We reached out for a response, but for now this remains unconfirmed. Production Weekly has confirmed this now. Vancouver does seem like a sound location, logistically and financially, since the rest of the Arrowverse located there. This adds to the posibility that smaller crossovers or guest events can happen.
What do you think of the potential filming date and location? Are you excited to see the pilot episode? We definitely are on the edge of our seats. Let us know your thoughts in the comments below or in our forum!
1/3/2019 11:00 am
There really was never any doubt that Batwoman would get at the very least, a shot at a pilot. When you have the chief executive officer of CW saying on the record that they are going to move forward with a pilot, it doesn't get much more official than that. However, today according to TVline, the official order has been given and along with casting and production choices underway, a director for the pilot has been found. David Nutter, who's no stranger to the Arrowverse shows, has been tapped to direct the pilot. He has previously directed episodes of The Flash, Arrow and Game of Thrones. The pilot was written by showrunner and executive producer Caroline Dries, who also wrote the Batwoman portions of the Elseworlds crossover event. She will be joined by Arrowverse creator, Greg Berlanti and his right hand Sarah Schechter as well as DC mega-creator Geoff Johns in the Executive Producer category.
Let us know what you think of this awesome news in the comments below and in our forum!
12/31/2018 7:00 pm

Batwoman's debut in the Arrowverse had us so excited! Of course, like many fans, we were hoping for more, but what we did see was pretty incredible! Now as we sit waiting to welcome in a new year, we are awaiting any news we can get about the female caped-crusader. On the eve of 2019, an unlikely source has a fun piece of info for us all! Injustice is the title of a very different, elseworlds-like fighting game. Superman is evil and much of the league is fractured. Aside from the story, the mobile version of this game has really been embracing costumes and characters from the Arrowverse. Their newest addition, batwoman herself! Check out the image of Ruby Rose's Batwoman in game below!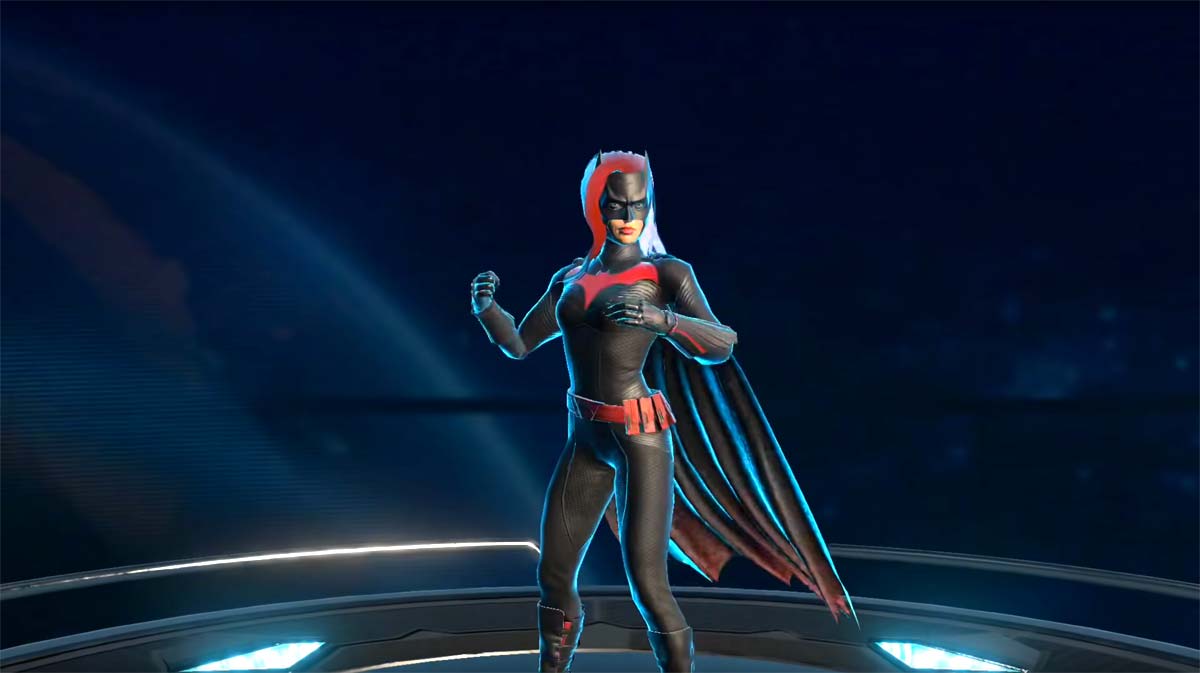 Let us know if you play and or what you think of the virtual Batwoman suit in the comments below and in the forum!