5/5/2019 2:38 pm

There are a very select few who have the privilege of seeing an early cut of the Batwoman pilot ... no, we haven't seen it yet, but some of the few who have claim that the show is a raving success! In an article on Deadline.com, there are four shows that The CW is considering to pick up for the coming season and have received likely locks on pick up. Included with Batwoman was, Katy Keene a (Riverdale spin-off), Nancy Drew and Glamorous. Of these four, only Batwoman got the added notation that the show is a raving success. We've talked with a few sources who have told us this show will fit well with the Arrowverse but bring us something that we've never seen in that universe! We can't wait to see it for ourselves.
Let us know what you think in the comments below and in the forum!
4/17/2019 4:09 pm

With figures being produced, her introduction in the Arrowverse already done, and the star power of Ruby Rose, it's no wonder that spirits are high and the likihood of a series order seems to be a lock at The CW. Deadline.com released an early look and prediction at the pilot pickup season and from their inside look, Batwoman is just about a 100% yes! We certainly weren't worried. Much like the Marvel Universe is bringing in new characters for movies and letting old ones retire, the Arrowverse seems to be following this successful pattern as well. With Arrow stepping down after a short season next year, there is easily room for our female caped-crusader! If that wasn't enough, here's what Deadline had to say about the pilot pick up chances:
The CW's Batwoman, starring Ruby Rose, which already was introduced as part of this season's Arrowverse crossover, is considered a lock, and I hear it already has a writing staff in place.
If it is true that a writing staff is in place, then we are thinking we will learn a lot more at SDCC this year than we previously thought! Let us know your thoughts on this terrific news in the comments below and in our forum!
4/10/2019 10:02 am
Just as the world was treated to the first actual image of a black hole today, Batwoman fans sit in the black hole zone of news. This isn't a bad thing but with filming complete on the pilot, the only thing going on is behind the scenes editing and potentially first screeners for top level executives. While we wait on word of a full season order, Warner Brothers Shop sneakily debuted a new Ruby Rose Batwoman statue! This is a VERY good sign for fans hoping for a full season! Batwoman technically has only appeared in two episodes of the entire Arrowverse. There are repeat characters on The Flash that have done many episodes that don't have statues! We view this as an incredible sign of WB's optimism for the show! You can check out some images of the figure below and get your own by visiting this link (note this is a pre-order, shipping is only Canada and USA and should ship 8/30/2019)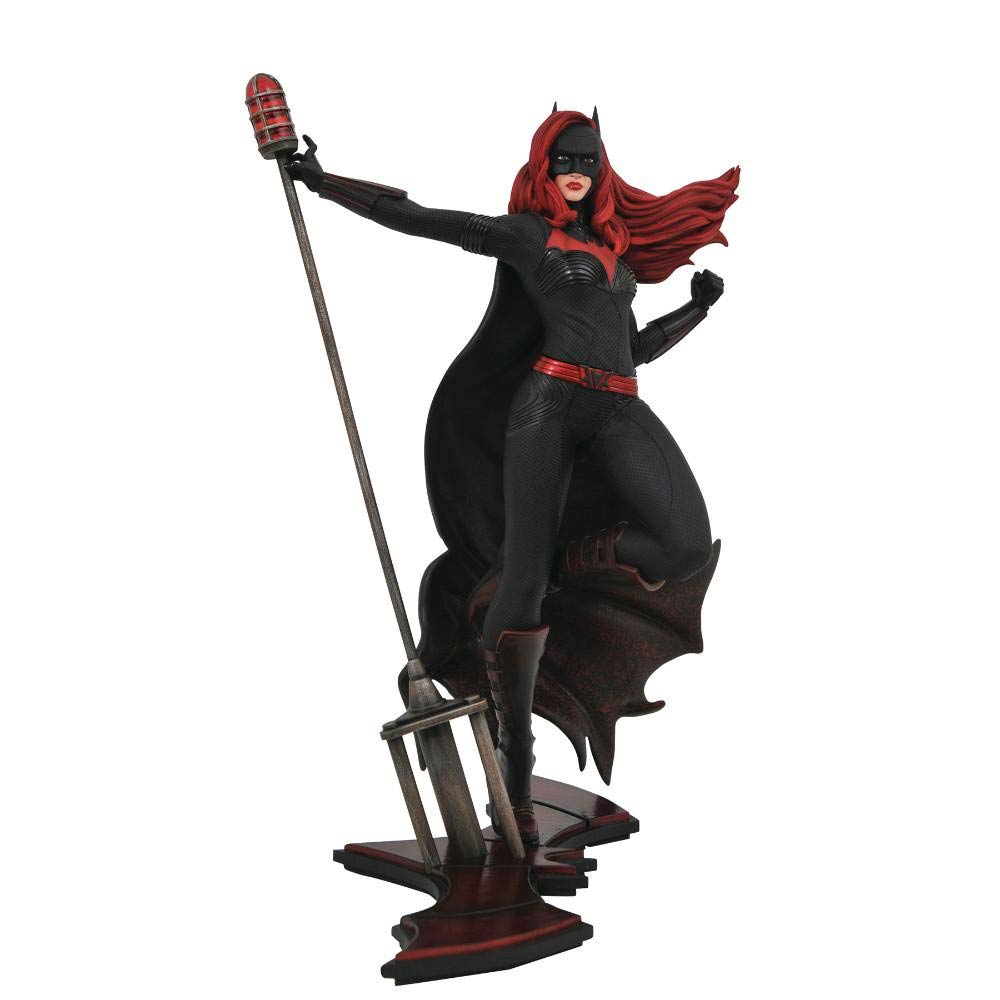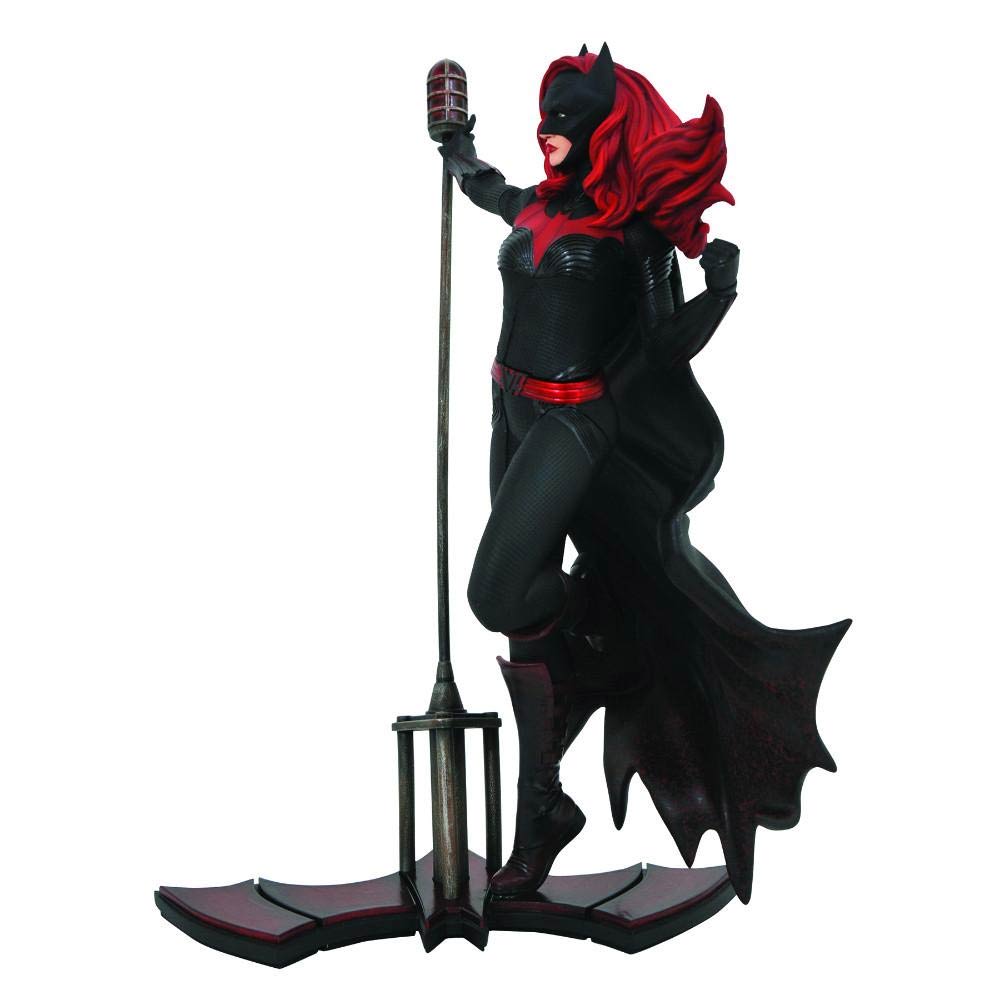 Let us know what you think of this new figure and what it might mean for the future of the show in the comments below or in our forum!
3/31/2019 10:27 am

After moving the production of the show to Chicago this week, the final live action shots for Batwoman have concluded. There is still a lot of editing, possible reshoots, and additional content that might need to be created but Batwoman herself took to her instagram to share the news! The tired but ever excited actress has spent the last week doing night shoots in Chicago, most recently Saturday night at Clark Street Bridge. Twitter user MetalJohnRadio was there to capture a few shots of Ruby Rose in her leather jacket and riding her motorcycle. Check out those photos below and visit MetalJohnRadio's twitter for more.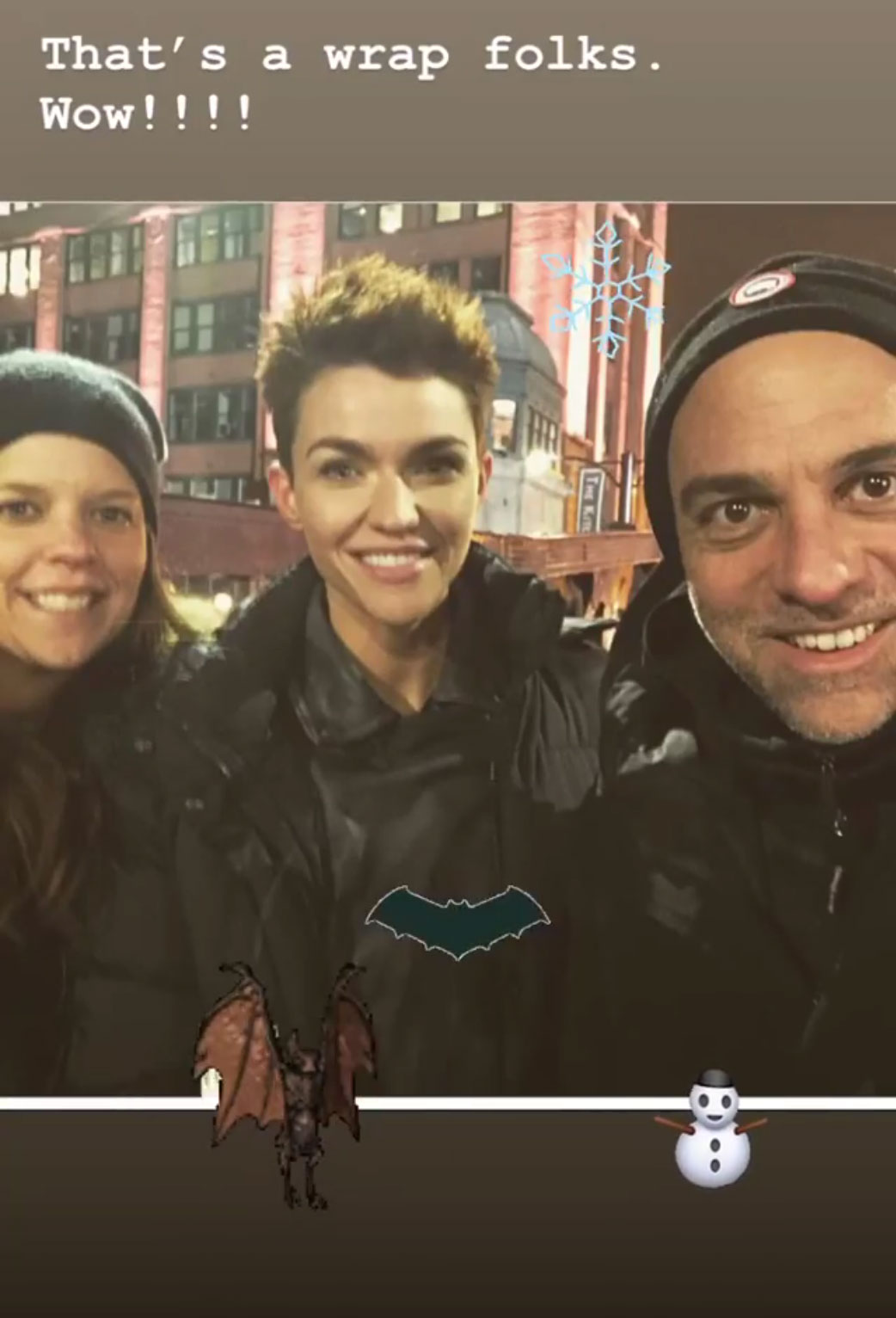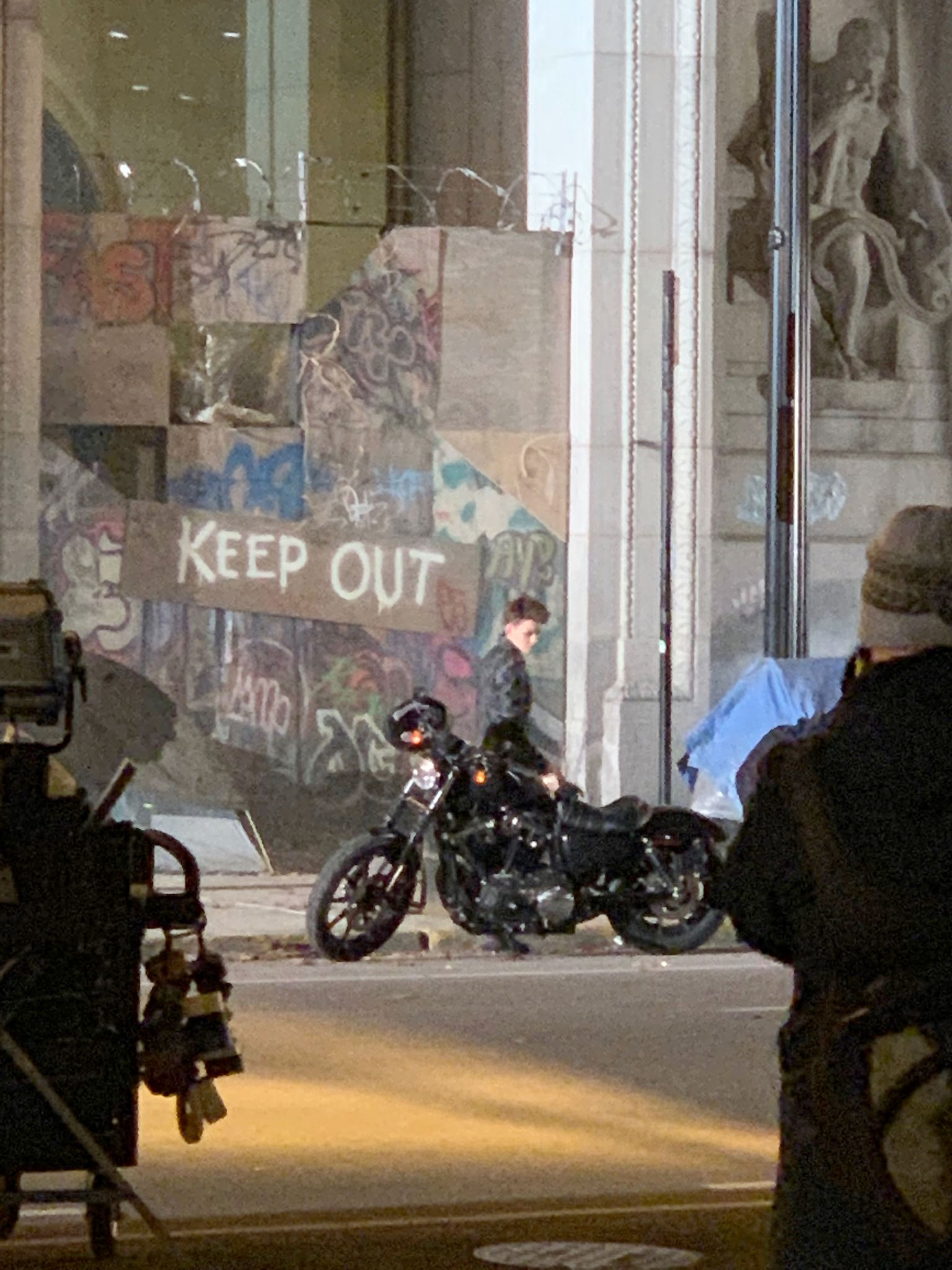 Let us know what you think of the look in the comments below and in our forum!
3/25/2019 3:47 pm

Filming a pilot is a HUGE undertaking! The pilot needs to account for the potential of becoming a recurring TV show. Because of this, sets have to be created as if the show is going to a series order. With Supergirl, The Flash, Legends of Tomorrow and the soon ending Arrow all filming in Vancouver BC, much of the Batwoman sets are also up in Vancouver BC. This allows for crossovers to be filmed easier as well as share characters if the need arises. That said, the pilot is moving to Chicago to film exterior shots. Some of you may remember that parts of the Elseworlds crossover, when in Gotham, were filmed in there. The general look of Gotham seems to be replicable in Vancouver but some exterior shots will require the architecture of Chicago. Here are the locations the show will be filming at this week:
Federal Plaza
Outside the Chicago Board of Trade Building, near Michigan Avenue and Wacker Drive.
The Clark Street Bridge
Outside the Cook County Building.
We don't know what specifically will be filmed but all locations will likely have outside filming to take full advantage of the Chicago architecture. Let us know what you think the new filming locations in the comments below and in the forum!