3/6/2019 9:58 am

As it stands now, Batwoman only has a pilot commitment from The CW. That said, the chances that this epic drama from the shelves of DC Comics going to series are very good! As production is underway, citizens of Vancouver BC, Canada are noticing some of their favorite landmarks transforming into a more "gothic" form. According to the Daily Hive, the Vancouver Art Gallery has transformed into a Gotham landmark. With "Mayor Atkins" adorning the pillars of the great building, some are speculating that this could be Gotham's city hall! Check out more images here: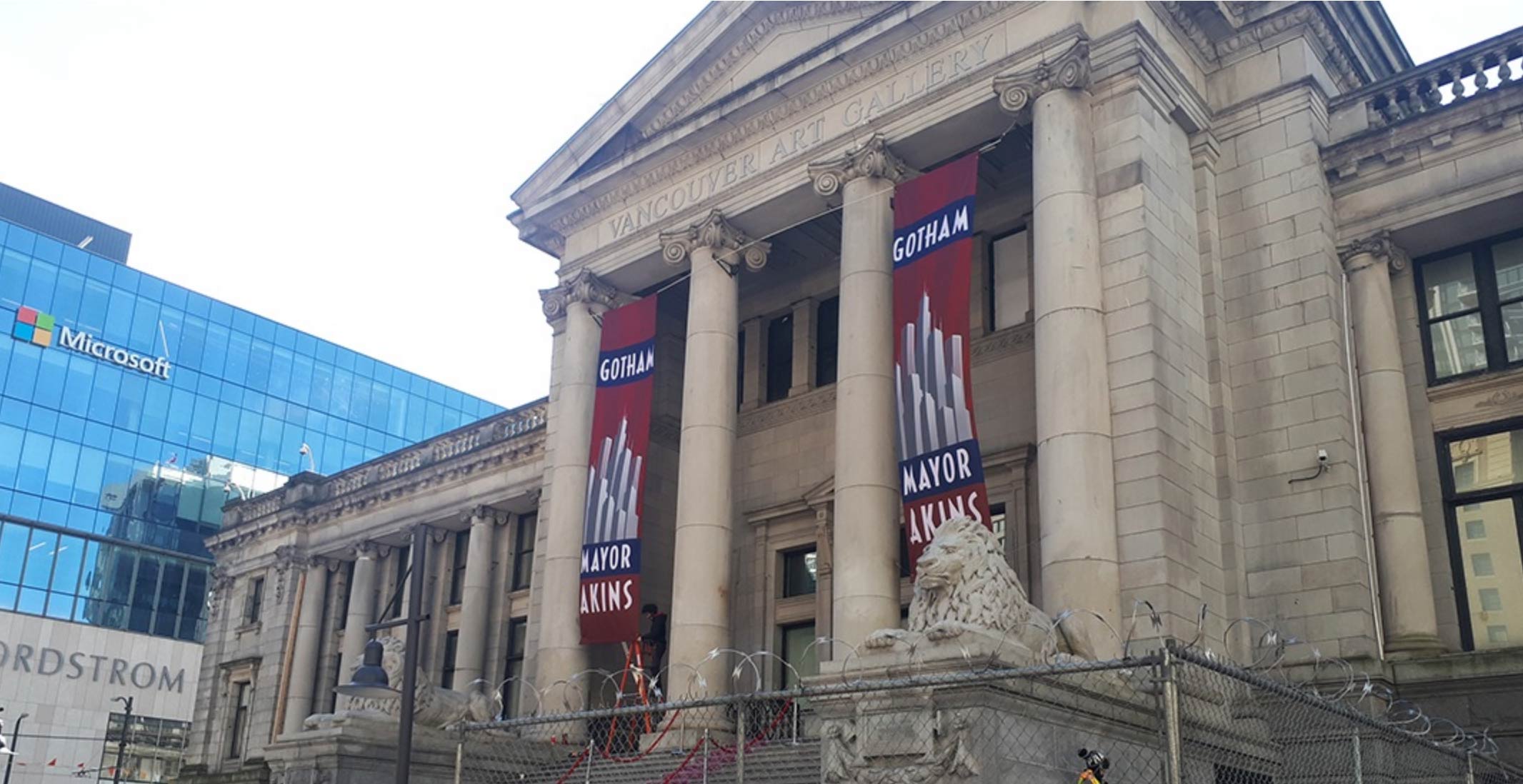 In addition to the streets of Vancouver transforming into Gotham, some of the show's stars have taken to social media to celebrate and share some of the hard work they are doing. Ruby Rose, series lead, has been putting a lot of time in at the gym to perfect her hand to hand fighting skills!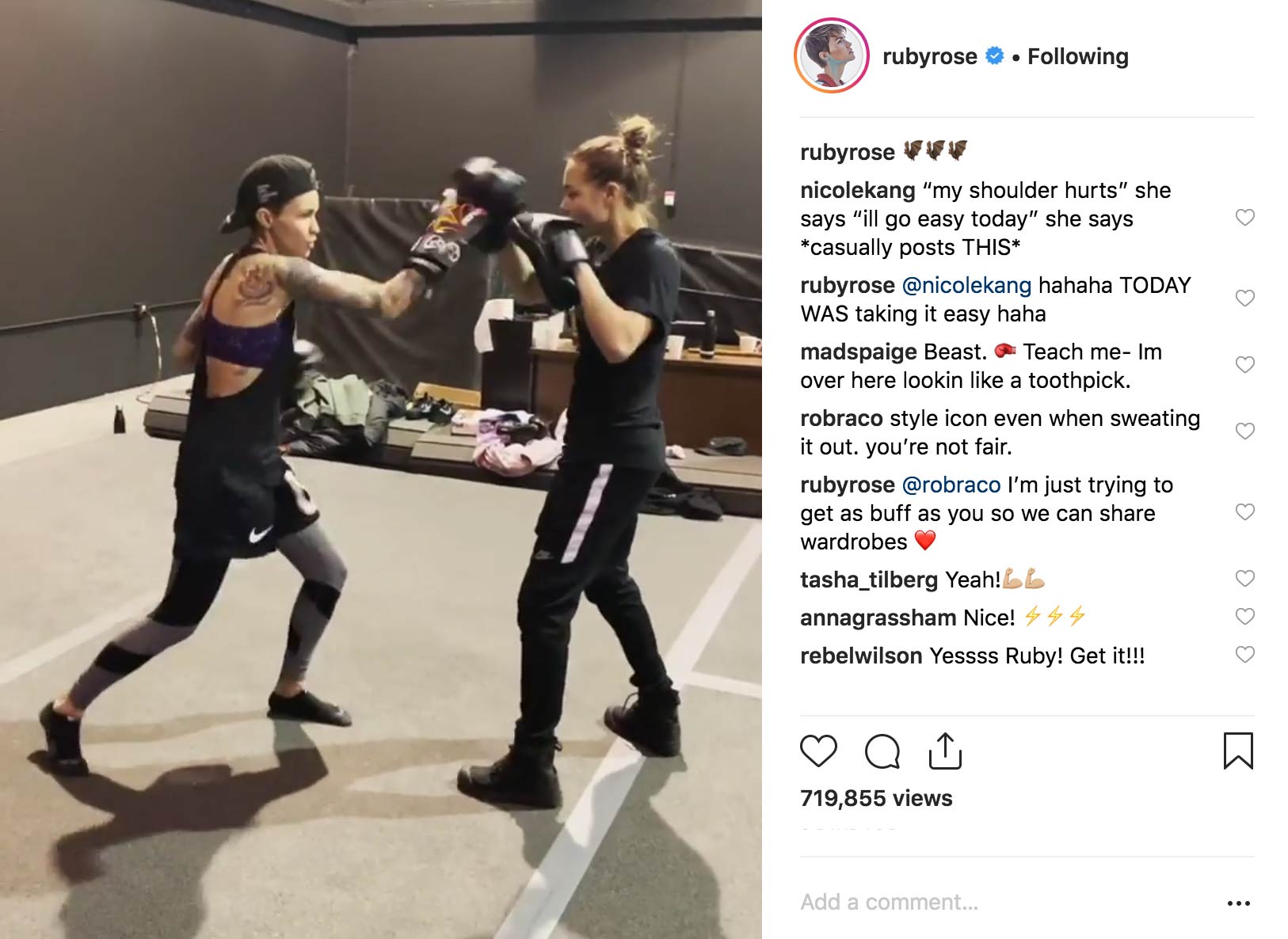 Let us know what you think and how excited you are in the comments below and in the forum!
2/26/2019 11:12 am

Production may officially begin March 12th but Batwoman seems to be hitting the ground running! After a brief shake up with directors and adding an additional Executive Producer, any of the bugs in the system have fallen out. Ruby Rose took to instagram to speak about how she is forming such meaningful and close bonds with her co-workers after the official first table read was completed. Specifically, Ruby had this to say about her co-workers, Nicole Kang, Meagan Tandy, Camrus Johnson, Rachel Skarsten and Executive Producer Caroline Dries (as well as everyone else involved):
I should be paying to be able to do this " job ". These people are golden. I've never become so close to so many souls so quickly. The universe is stunning and beautiful and kind. I am blessed to have this amazing cast, this fantastic role and have people around me who make every day special. @rachieskarsten @nicolekang @camrusj @meagantandy @carolinedries and everyone involved.
Capturing the first table read through was Marcos Siega, who shared the photos below on his instagram: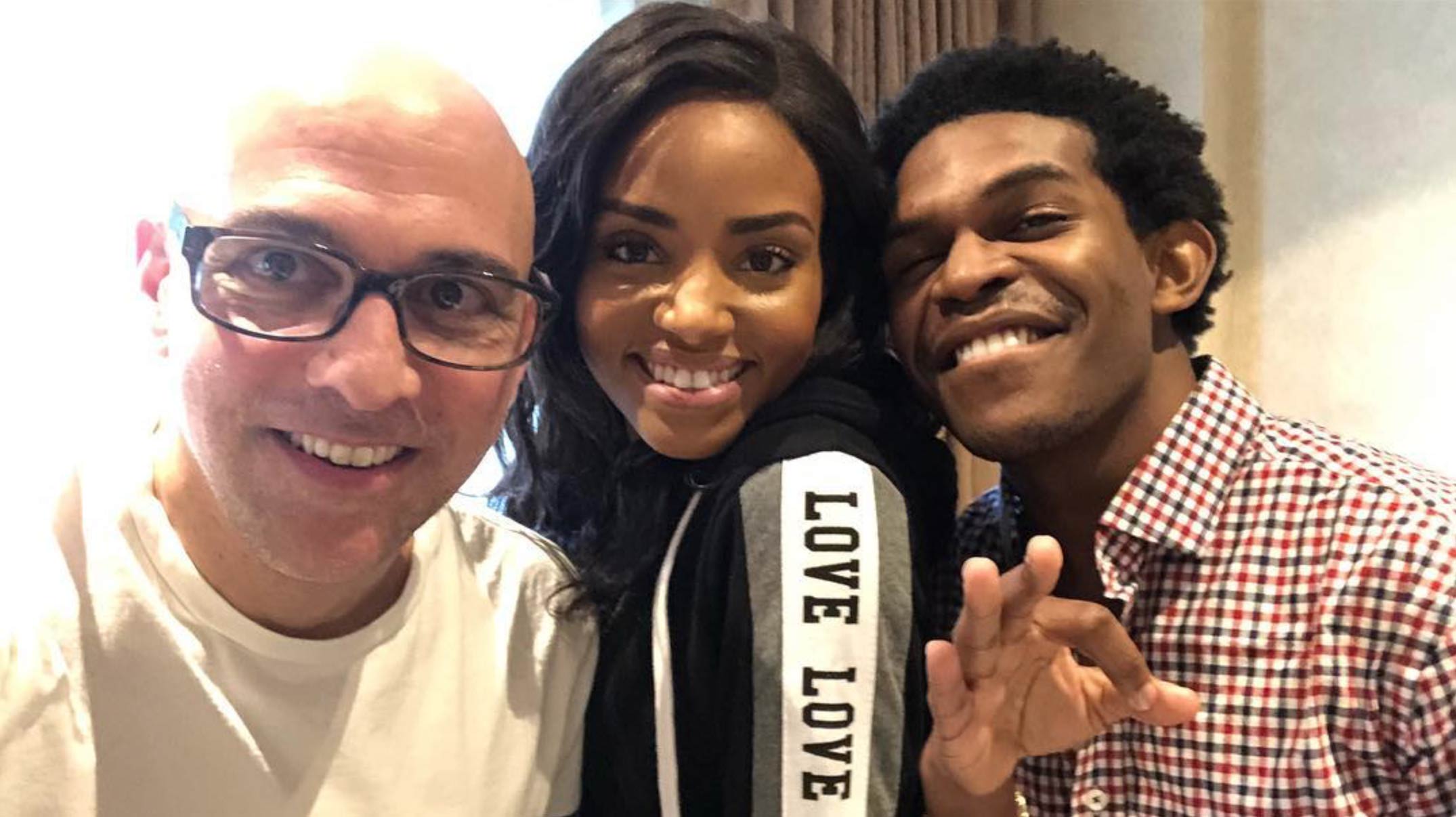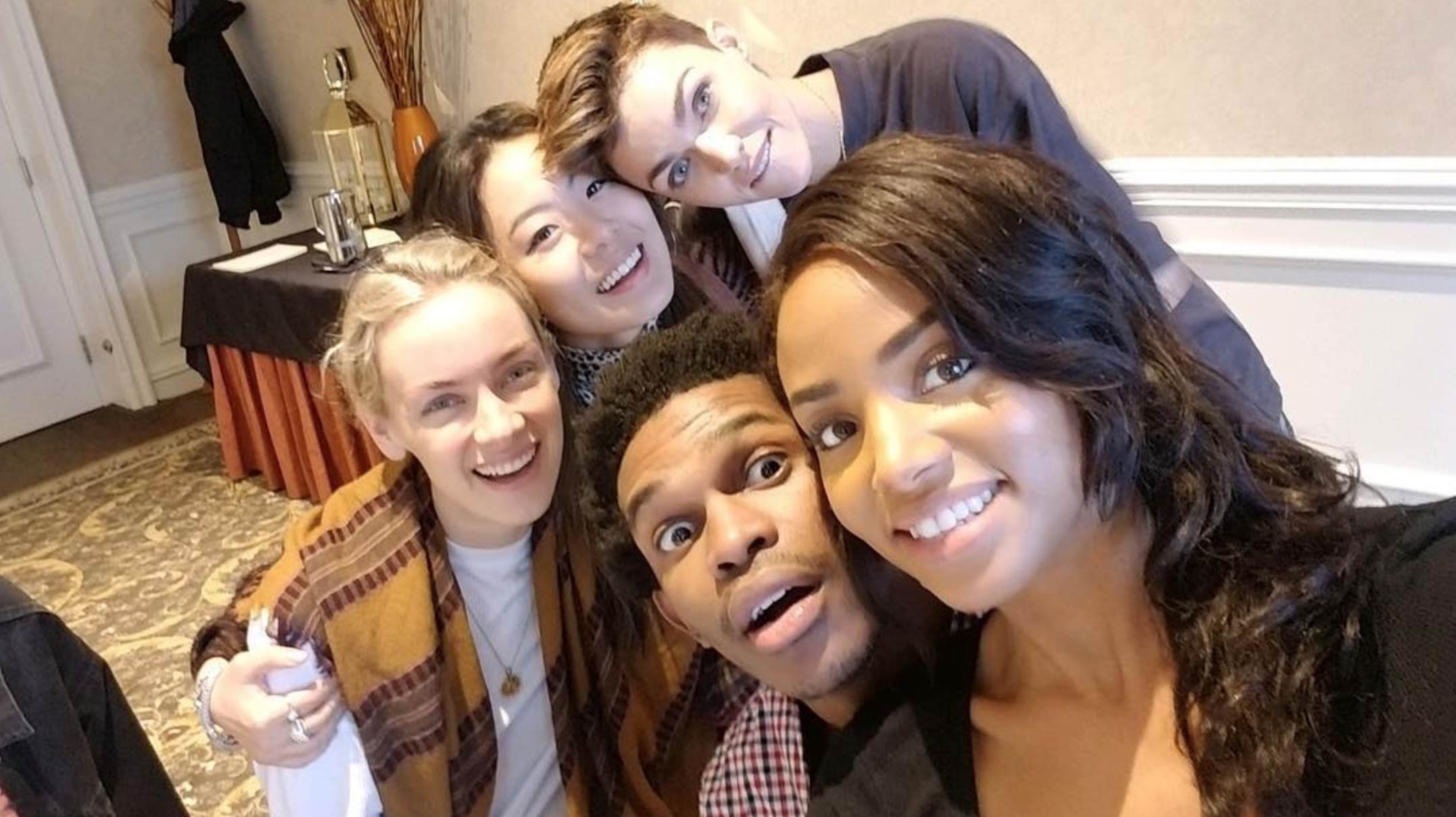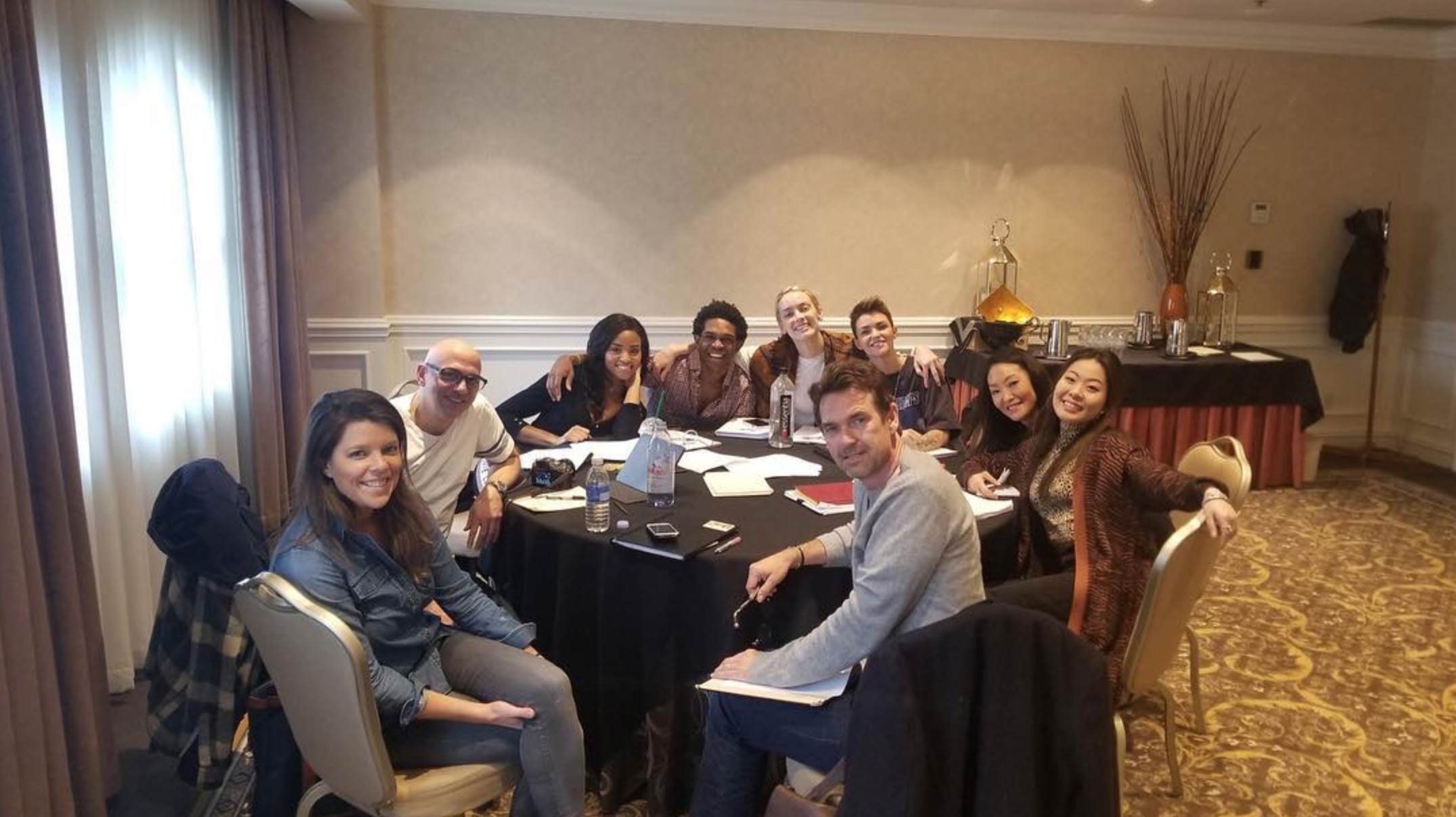 Let us know what you think of the kick off in the comments below and in the forum!
2/22/2019 5:57 pm

With production begining in early March, its just about time to put a bow on the primary cast for the CW's pilot, Batwoman! We recently posted that Dougray Scott had won the part of Kate's father, but now, according to Deadline.com, Kate Kane's step mom, Catherine Hamilton-Kane has been cast. The show is welcoming 9-1-1 star Elizabeth Anweis to the show. Catherine has been a big part of the comics and is the source of the Kane family fortune. The character is being described as:
Kate Kane's step-mother. Catherine made her fortune as a savvy, bullheaded defense contractor, and all those billions position her as one of Gotham's most powerful residents. For Catherine, it's a matter of the bottom line: Batwoman is bad for business.
This sounds like Kate is going to have so difficulties with her alter-ego and her step mom! Fascinating! Let us know your thoughts on this latest casting update in the comments below and in the forum!
2/19/2019 5:55 pm

The relationship between Kate Kane and her father is a very unique one and one that stands out in comics. What level Kate's father would play on the show has now been discovered. Deadline.com is reporting that Dougray Scott has been cast for the part which is now described as a male lead role! In addition, David Nutter was going to be the director for the pilot but he has stepped aside now so that Marcos Siega can help pilot in the director's chair as well as join the show as an executive producer. Jacob Kane is described as:
A former military colonel with a chip on his shoulder for Batman, Jacob Kane now commands Gotham's private security firm The Crows, and has made it his mission to protect his city better than the Dark Knight ever could. But it's only a matter of time before his unwavering disdain for vigilantes puts him at odds with Gotham's new caped crusader…who also happens to be his own daughter.
This sounds like there are going to be some very interesting interactions between Batwoman and her father! We can't wait! Production on the show begins March 4th! Let us know what you think of the news in the comments below and in the forum!
2/7/2019 7:18 pm

Superman has Lex Luthor, Green Lantern has Sinestro and Batman has the Joker, so who would be Batwoman's arch-enemy? Well none other than Alice herself! Today Deadline.com is reporting that the pilot has been able to find their Alice in CW alumna, Rachel Skarsten. Rachel played Queen Elizabeth on CW's show Reign, but also interesting to note, Skarsten is a legacy casting choice as well. Rachel had one of her first starring roles on Birds of Prey (the WB network that became The CW). Rachel played Dinah Lance. The character of Alice is described as:
The leader of her Lewis Carroll–inspired Wonderland Gang. Swinging unpredictably between maniacal and charming, Alice has made it her mission to undermine Gotham's sense of security.
Let us know what you think of this huge news in the comments below and in our forum!