5/28/2019 9:05 am

Are you a new fan to the Arrowverse and were attracted to the ever-growing universe because of the announcement of Batwoman? Well don't forget, Batwoman has already made her debut in a three episode crossover event called Elseworlds! If you missed it but want to see Ruby Rose in action as Batwoman before the show's debut this fall, then you can now watch Elseworlds on Netflix! When the season ends for Supergirl, Arrow and The Flash (the three needed shows to watch) they become available on Netflix a week later. To watch the crossover, you'll need to start with The Flash's season 5 epiosde 9, then watch Arrow season 7 episode 9, and finally Supergirl season 4 episode 9. Batwoman will appear in the Arrow episode mostly but also at the end of Supergirl. This also sets up the major crossover event coming this fall, "Crisis on Infinite Earths" which will be 5 hours long and include all the current Arrowverse shows, especially Batwoman!
So there you have it folks, you've got homework to do before Batwoman debuts this fall! Let us know your thoughts in the comments below and in the forum!
5/18/2019 3:04 pm

From everything we've seen and heard, Batwoman's extended trailer has debuted to an audience that feels it's a smashing success! We couldn't agree more! The footage showed us a glimpse of a journey that is going to be filled with rich character development and a story to heroism that will enthrall audiences. Of course, now that a few days have passed since the trailer, a few new images have surfaced. The first two are likely promotional images used for marketing or to use in international markets. The third image is from a CW trailer touting the 2019-2020 season. It has a very brief shot of Kate and Sophie. No dialogue was in the scene. Check out the three images below: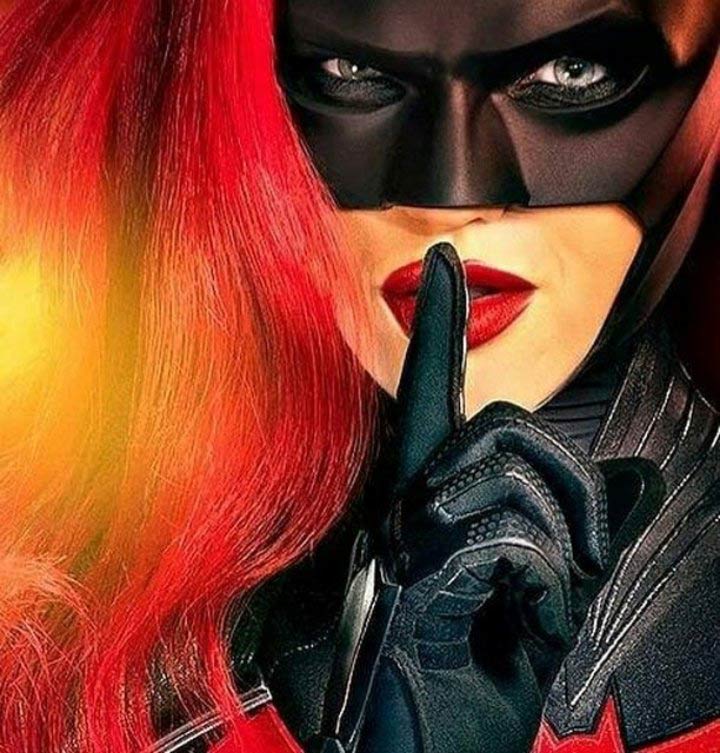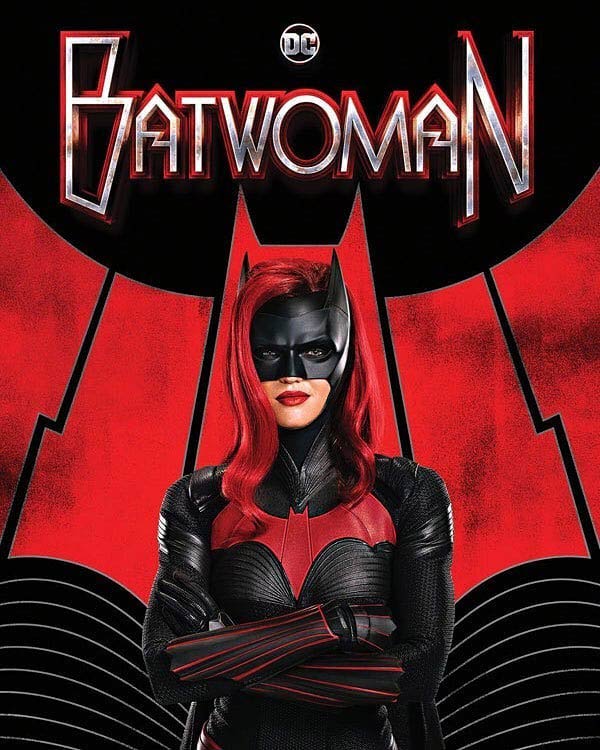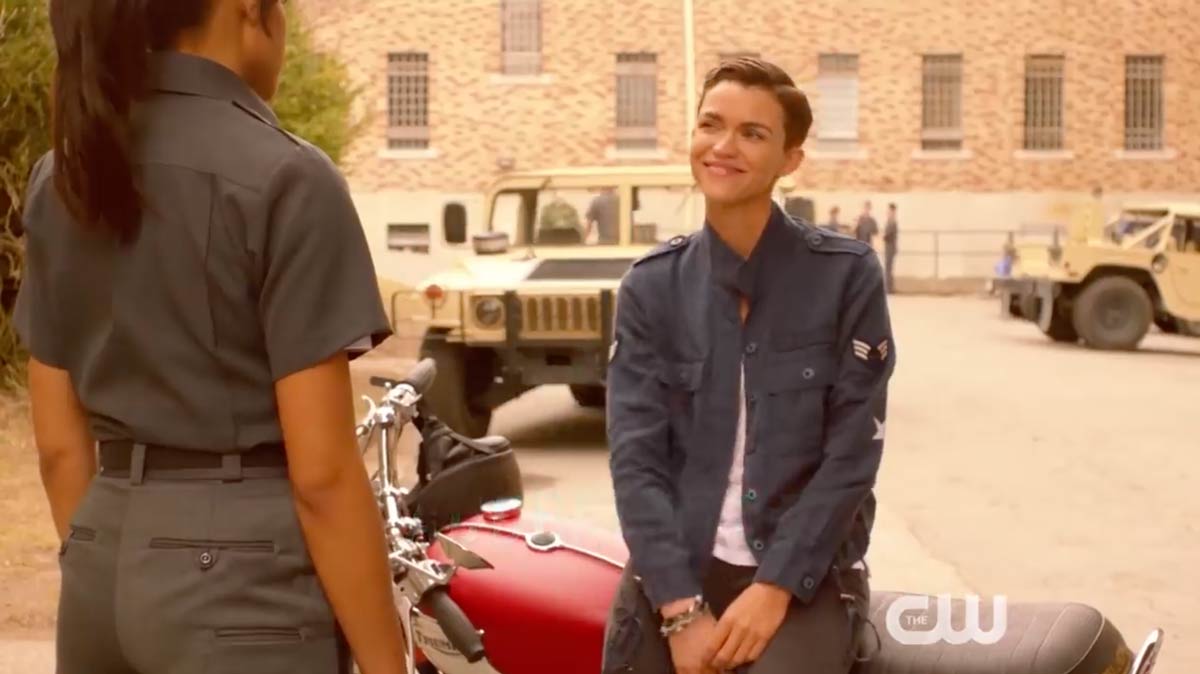 Let us know what you think of the images in the comments below and in our forum!
5/16/2019 9:51 am

THIS IS WHAT WE WERE WAITING FOR! This is so incredible! Get your first look at Batwoman in this all new extended trailer for the first season! The footage revolves around Kate Kane's journey to becoming Batwoman! You can get a feel for what it's like in Gotham, what Gotham looks like and we get a great look at some of the other characters on the show including Lucious Fox's son who is now the keeper of the Batcave, and Alice, the series villain among other things! Check out the trailer as well as a sneak peek at the first episode below!
Let us know what you think of the trailer and the sneak peek in the comments below or in the forum!
5/16/2019 6:49 am
The CW's Upfront presentation is happening as we speak! This, of course, is a very large presentation to other companies that might consider advertising on the network but because the presentation has opened up to the public it is also a huge source of information. The CW has just released their 2019 - 2020 schedule and they've done fans another huge favor! Debuting at 8pm on Sundays will be Batwoman! She is teamed up with Supergirl who will follow at 9pm! Sundays just got the female superhero treatment and we couldn't be more excited! The opportunity for smaller Supergirl/Batwoman crossovers is there and we are just dying for a World's Finest reunion (remember they teased this already in Elseworlds).
The CW also released new images accompanied by a new series logline (the largest we've seen so far). You can check out both below: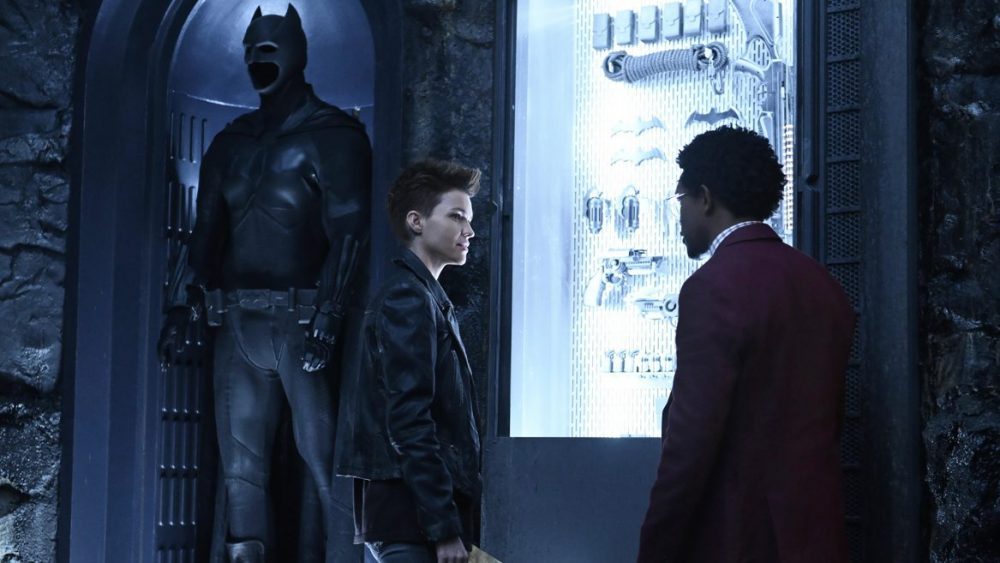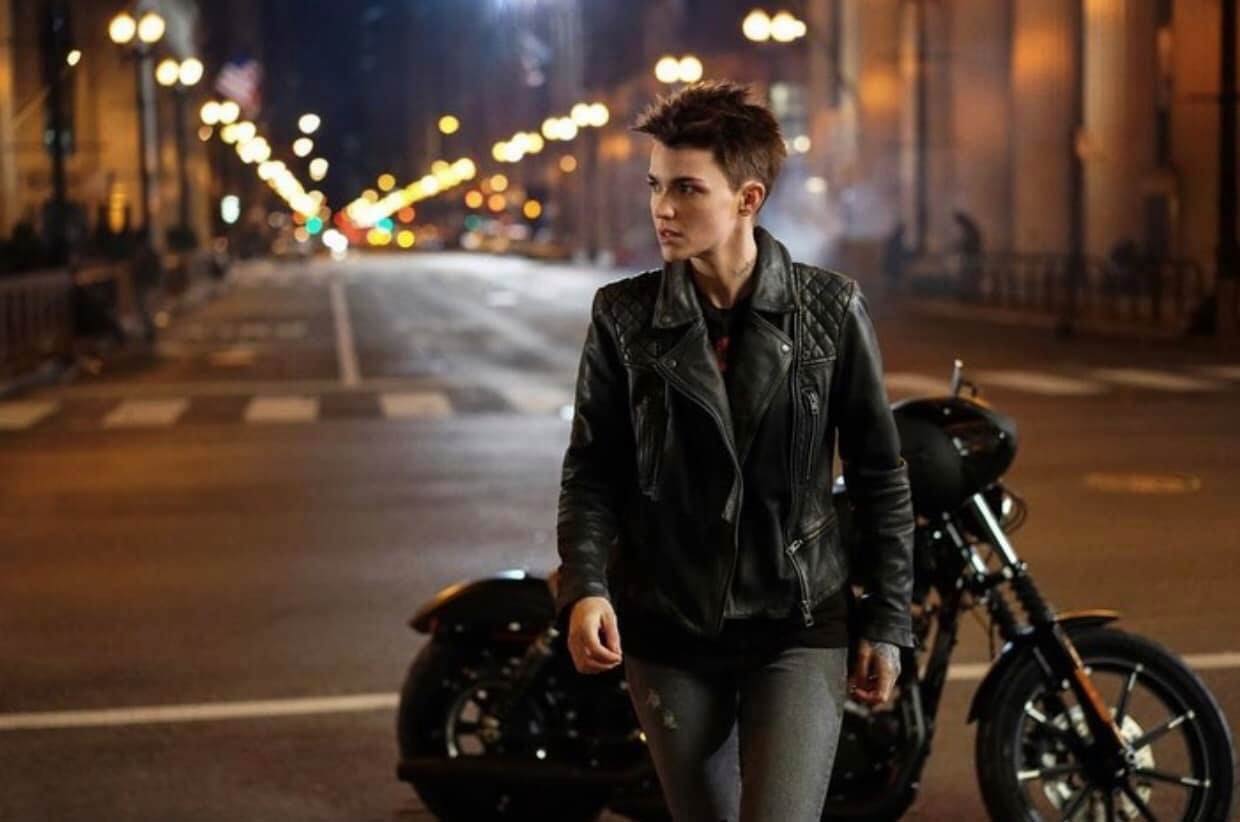 Kate Kane (Ruby Rose) never planned to be Gotham's new vigilante. Three years after Batman mysteriously disappeared, Gotham is a city in despair. Without the Caped Crusader, the Gotham City Police Department was overrun and outgunned by criminal gangs. Enter Jacob Kane (Dougray Scott) and his military-grade Crows Private Security, which now protects the city with omnipresent firepower and militia. Years before, Jacob's first wife and daughter were killed in the crossfire of Gotham crime. He sent his only surviving daughter, Kate Kane, away from Gotham for her safety. After a dishonorable discharge from military school and years of brutal survival training, Kate returns home when the Alice in Wonderland gang targets her father and his security firm, by kidnapping his best Crow officer Sophie Moore (Meagan Tandy). Although remarried to wealthy socialite Catherine Hamilton-Kane (Elizabeth Anweis), who bankrolls the Crows, Jacob is still struggling with the family he lost, while keeping Kate –– the daughter he still has –– at a distance. But Kate is a woman who's done asking for permission. In order to help her family and her city, she'll have to become the one thing her father loathes –– a dark knight vigilante. With the help of her compassionate stepsister, Mary (Nicole Kang), and the crafty Luke Fox (Camrus Johnson), the son of Wayne Enterprises' tech guru Lucius Fox, Kate Kane continues the legacy of her missing cousin, Bruce Wayne, as Batwoman. Still holding a flame for her ex-girlfriend, Sophie, Kate uses everything in her power to combat the dark machinations of the psychotic Alice (Rachel Skarsten), who's always somewhere slipping between sane and insane. Armed with a passion for social justice and a flair for speaking her mind, Kate soars through the shadowed streets of Gotham as Batwoman. But don't call her a hero yet. In a city desperate for a savior, she must first overcome her own demons before embracing the call to be Gotham's symbol of hope. Based on the characters from DC, BATWOMAN is from Berlanti Productions in association with Warner Bros. Television with executive producers Greg Berlanti ("Arrow," "The Flash," "Supergirl"), Caroline Dries ("The Vampire Diaries," "Smallville"), Geoff Johns ("Arrow," "The Flash," "Titans") and Sarah Schechter ("Arrow," "The Flash," "Supergirl"). David Nutter ("Game of Thrones," "The Flash," "Arrow") and Marcos Siega ("The Vampire Diaries," "You") executive produced the pilot.
Let us know your thoughts in the comments below and in the forum!
5/7/2019 6:23 pm

NOW THIS IS MORE LIKE IT! Today, The CW released a teaser for Batwoman. It isn't exactly clear if this is promoting the pilot or the series but it does feature new footage of our favorite caped crusader! With the rave early reviews, Arrow concluding next year and more space in the schedule, the likelihood that this is for a full season 1 order is extremely high! In fact as we are writing this, Variety.com has officially confirmed that Batwoman has been picked up for a season 1 order for the 2019 - 2020 television season!!!! Check out the teaser below:
Full details on episode count, when the show will air and what time will likely be revealed next week. For those that need a refresher, here is the series description below:
"Batwoman" is based on the DC Comics character of the same name. Armed with a passion for social justice and a flair for speaking her mind, Kate Kane (Ruby Rose) soars onto the streets of Gotham as Batwoman, an out lesbian and highly trained street fighter primed to snuff out the failing city's criminal resurgence.

Caroline Dries is the writer and executive producer on "Batwoman," with Greg Berlanti, Sarah Schechter, Geoff Johns, and David Nutter also executive producing. Marcos Siega directed the pilot and is an executive producer. Berlanti Productions will produce in association with Warner Bros. Television.
TIME TO CELEBRATE! BATWOMAN IS HERE! Let us know your thoughts in the comments below and in the forum!