8/4/2019 2:22 pm

Many fans have been wondering just how much of Kate Kane from the comics we would get. We know clearly that the character identifies as a lesbian but after seeing the pilot we still weren't clear if the show would address another aspect of the character, her religion. Today at the TCA presentations (Television Critics Association), Executive Producer Caroline Dries has made it clear that Kate Kane is Jewish. At the TCA's she went on to add that "in the pilot, while it wasn't overtly shown, the two sisters are returning from a bar mitzvah". The Executive Producer promises that Kate's religion will be brought up organically throughout the show.
In addition, we are learning that Tommy Elliot will debut in the second episode of the season and speaking of Batman villains, Magpie will also be showing up in the first season of Batwoman. Speaking on the tone of the show, Caroline Dries wants the show to stay very grounded. She mentioned the show not tackling aliens or the like. We have to assume this excludes Kara Zor-El though. Speaking to that end, Ruby Rose said she loved working with Supergirl and that the show has some aspirations to try and get those two to team up together again.
Let us know what you think in the comments below and in the forum!
8/4/2019 10:01 am

Today during the Television Critics Association presentations, The CW brought a lot of news regarding their mega-crossover event Crisis on Infinite Earths. First, non-Arrowverse superhero show, Black Lightning, will indeed be represented in the mega crossover event. It hasn't been shared how just yet or which characters it will include but expect to see Black Lighting represented at some point during the television epic. Batman fans will delight to know that Kevin Conroy, voice of Batman and Bruce Wayne from Batman the Animated Series (and MANY more), will also be included in the crossover! Conroy will play the role of a future Bruce Wayne! How or if this affects Batwoman's Batman-less Gotham is unclear. Finally, we have the schedule to Crisis on Infinite Earths! See that below:
Supergirl, December 8th, 8pm (Special Time)
Batwoman, December 9th, 8pm (Special Day & Time)
The Flash, December 10th, 8pm
Arrow, January 14th, 8pm
Legends of Tomorrow, January 14th, 9pm
With this schedule and the potential for a huge cliffhanger, we can't be more excited! This looks like its going to be DC Comics BIGGEST live action event ever! (including the DCEU)!
Let us know what you think in the comments below and in our forum!
8/2/2019 2:46 pm

One of the really fun things we are enjoying about the ramp up for Batwoman's debut is all the original teaser videos. They are short but they all feature original content rather than just spliced together shots from the pilot. We've had the Night Ride teaser, the Tattoo teaser, and the Times are Changing teaser. Today we get Down the Rabbit Hole teaser! With Alice being the main villain, at least for this first season, this teaser certainly seem appropriate for us! Check it out below:
Let us know what you think in the comments below and in the forum!
7/29/2019 10:13 am

For anyone, press, actor, producer, fan, random passer-by, the aftermath of San Diego Comic Con is exhaustion! However, the news continues and The CW is still hammering their promotion of their newest Arrowverse show, Batwoman! A couple of interesting facts have been revealed since the major Batwoman panel at SDCC. First, we are learning now that the Elseworlds crossover event (last year's three hour three show event that introduced us to Batwoman) takes place between episodes three and four of the first season! As panel-viewers know, the iconic red and black Batwoman suit hasn't even been created yet. (It doesn't debut in the pilot).
The second fun piece of promotional material is that a new poster has been debuted featuring the season 1 villain, Alice! Batwoman fans will know that Alice is a MAJOR character of the Batwoman lore so it is only fitting that she get her own poster! You can check that out below: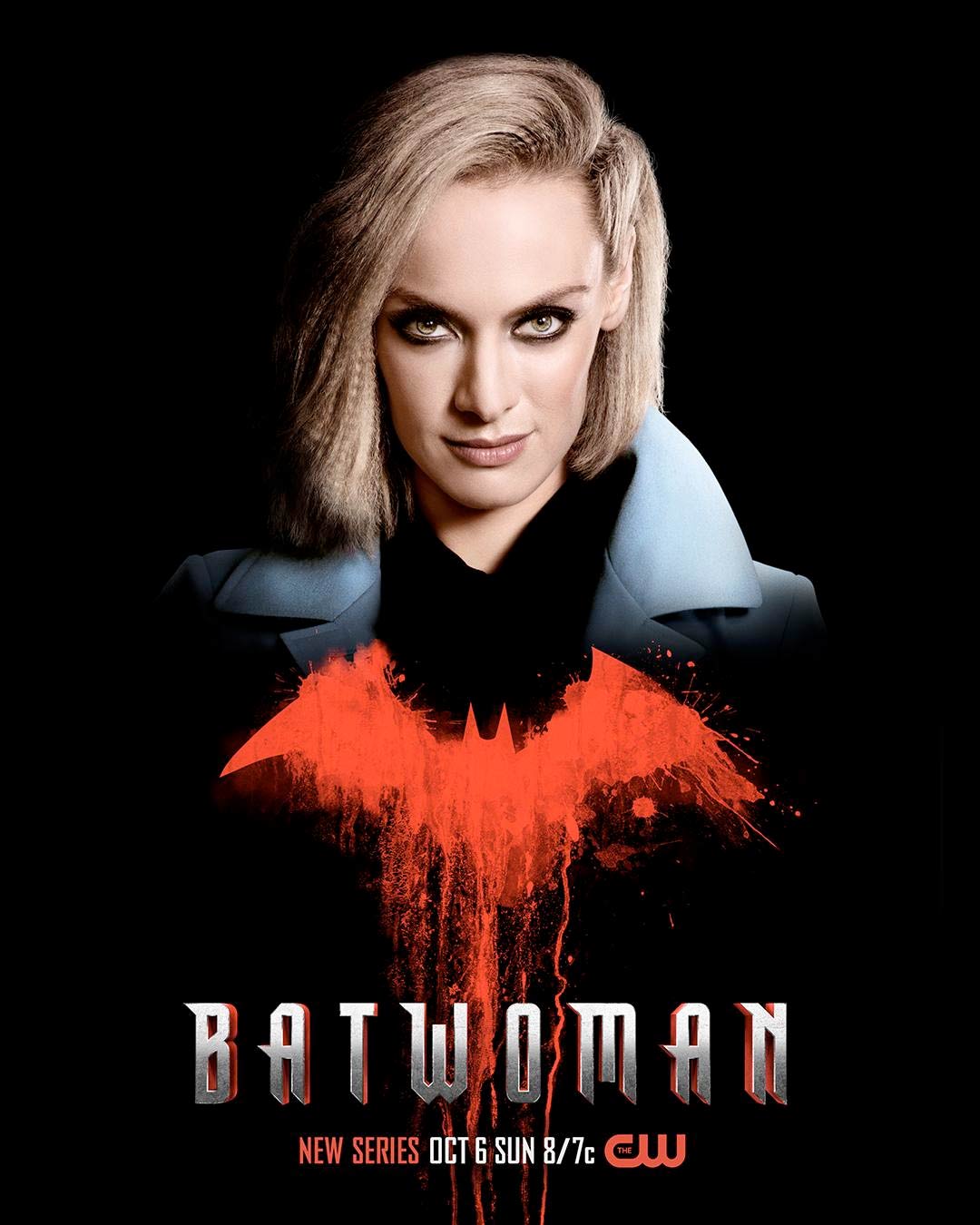 Let us know what you think of the news and the poster in the comments below and in our forum!
7/20/2019 11:36 am

Fans were treated to a second opportunity to see the Batwoman pilot today! Afterwords, the actors and showrunners (minus Ruby Rose) stepped out to answer a few questions. What we learned during the panel was amazing! First off, we now know who is going to be the second villain in the season. That is none other than Batman Hush's Tommy Elliot! Additionally, we learned that Burt Ward from the 1960's Batman show (he played Robin) will have apart to play in the Crisis on Infinite Earths crossover. Executive Producer Caroline Dries also noted that Supergirl and Batwoman will be very close. They should have a few adventures together and she likens their closeness to that of Oliver and Barry.
We can't tell you how excited we are for this show and where it's going to go! Let us know your thoughts in the comments below and in our forum!